Most Influential Women 2020: Part 2
| By Joanne Christie
|

Reading Time:

6

minutes
The second installment of iGB's Most Influential Women list 2020
In 2018 we launched the iGB Most Influential Women list to celebrate the highest achieving women in our industry. Now in its third year, the survey has gone from strength to strength and this year we saw a huge increase in the number of nominations from within the industry.
This is the second part of a three-part series online. To read more about how the list was compiled and why it was especially necessary this year, see Most Influential Women 2020: Part 1.
Susan Hensel
Director of licensing, Pennsylvania Gaming Control Board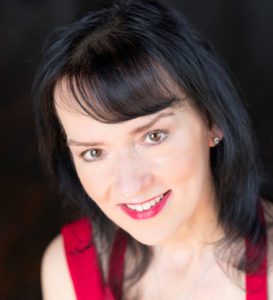 When asked to name the first US state regulator that comes to mind, many in the industry would answer Susan Hensel. Partly this is due to her two terms as president of the International Association of Gaming Regulators (between 2011 and 2013), and partly due to her prolific presence at industry events and conferences.
While networking might be part of a gaming exec's job, with a corresponding amount of time and financial resources provided for such activities, for regulators this is not typically the case. However, Hensel saw it had merits. "In anticipation of online gaming becoming a reality in the US, I decided it was important for me and my organisation to learn everything I could about the subject and to meet everyone I could in the online space and I often did that on my own time and at my own expense."
This seems to have served Pennsylvania well, with igaming having performed particularly strongly during the Covid-19 outbreak as other gaming outlets were shut down.
The state's success is due in part to Hensel's collaborative approach towards operators. "We are partners in the success of the industry. We need each other and it is important to have a conversation in order to understand each other, particularly in online gaming."
In this spirit she says she's particularly pleased to have made this year's list. "It is especially nice that iGB is recognising the role of the regulator and the work that strong women in government do every day to contribute to the success and sustainability of the industry."
A keen proponent of gender diversity in gaming, Hensel sits on the advisory board of the All-In Diversity Project and regularly encourages women to enter the industry via her work as an adjunct law professor at Widener University.
"I was really heartened to see that during the last class I taught, at least half were women and they took a real interest in gaming. I spent a lot of time talking about the various opportunities that there are for young lawyers and young talent to advance in the industry."
Anika Howard
VP, digital marketing and branding, Foxwoods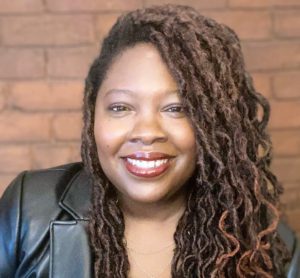 There's no question Howard has been one of the pioneers of the US igaming industry. Beginning her career as a president's associate at Harrah's back in 1999, she quickly moved into the then nascent internet marketing space, before setting up a play-for-fun casino.
She launched her own consulting firm in 2009, managing the first US ilottery launch for Illinois, before moving in-house at GTECH (now IGT) in 2013. Here she headed up the Georgia ilottery launch, before taking over strategy for IGT's mobile and sports betting solutions, including PlaySpot.
With such form in setting up from scratch, it's perhaps no surprise that she was snapped up by tribal operator Foxwoods in 2018 as it positions itself for a potential launch of online gaming and sports betting in Connecticut, something Howard is working hard to make happen.
"Everything I have done from the beginning of my career has been creating opportunities to expand what is possible in gaming," she says. "I think the highlight has been the fact that I have been able to really pave a path forward for what is possible in the industry. For each of the positions that I've been in, I've either been the first, the only, or the trailblazer for that specific role."
However, there's been a less positive side to this and one Howard is well-known for her attempts to address. "I have always been in the situation where not only have I been the first in my role, but usually I'm also the first woman or woman of colour. I understand how it feels to be in that space and I feel a strong obligation to create opportunities for other people to have a seat at the table and be included in the conversation."
Howard was on the Global Diversity and Inclusion Council at IGT, where she launched the Women's Inclusion Network. She is currently on the board of directors at Global Gaming Women and co-chairs the network's marketing committee.
"I'm committed to diversity because it makes us stronger. Diversity is a proven driver of innovation and is needed to be successful on a global scale. With diversity comes new ideas and experiences, as well as different perspectives. It helps build a rich corporate culture and fosters creativity and collaboration."
Eva Karagianni-Goel
COO, Colossus Bets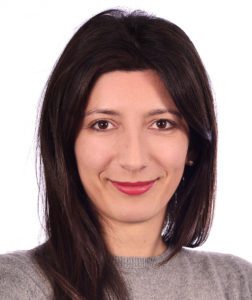 Having moved into igaming only five years ago after a 10-year career outside the industry, Karagianni-Goel has managed what many others making a similar move have not: she's used her relative newness to her advantage and instead of being dismissed for her lack of industry experience, has instead been hailed for bringing a "fresh perspective".
After a stint at Stratagem Technologies, she joined Colossus Bets in October 2016 and has since been described by industry insiders as "breaking the mould of what sales people are like" and displaying leadership qualities that have led to the company "punching well above its weight".
Recently promoted to COO, in her previous role as CCO Karagianni-Goel built up both the B2B and B2C arms of the company, placing a heavy focus on brand identity in recent times.
"In the past 12-18 months we have come out with a more assertive brand identity. It will take some time to fully pan out, but we are seeing some immediate effects," she says. "With the recent launch we did with Bet365 and our horse racing pools, they have our brand on their site, so our product was launched as a branded product as opposed to a white label product."
Karagianni-Goel is also something of a self-appointed brand ambassador for the gaming industry generally, penning regular articles exploring the ethics of the industry, often provocatively so. "I didn't want to be a participant in this industry if I didn't ask enough questions myself so that I could justify my position.
"What naturally followed was the position that crystallised and I wanted to express that position and it was a way of connecting and engaging with my network."
Asked what advice she'd give others, she says: "Don't go for the typical career path, consider what you enjoy doing in your day to day. Also consider not only the surface of what an industry or even a function has to offer, but dig deeper and make that path for yourself."
Stéphane Pallez
CEO, Française des Jeux (FDJ)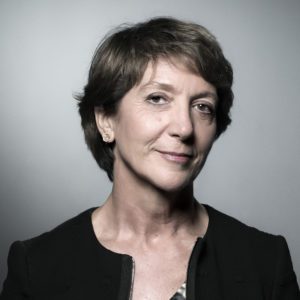 While successful females are sometimes accused of "pulling up the ladder behind them", this is a charge that's unlikely to ever be levelled against Pallez.
Since taking the helm at the French lottery and gaming operator she's sought to improve its gender balance, putting in place internal initiatives aimed at promoting women, as well as being involved in external projects such as Public Gaming Research Institute's Women in Lottery Leadership.
By all indications, these efforts are paying off – earlier this year it was announced that FDJ had achieved a score of 99/100 on the gender equality index created by the 'Avenir Professionnel' law in 2019, up 15 points on the previous year.
"Women currently make up 40% of FDJ's executive committee. Women also make up virtually the same percentage (41%) of the group's managers as its overall workforce. We have achieved a global balance, even though there is still room for improvement in some business areas," says Pallez.
"For me, diversity is non-negotiable. It's common sense but we have to reiterate it and relentlessly show evidence: gender equality and diversity are major assets for business and society as a whole."
Pallez has, of course, also taken big steps to make the business activities of FDJ more diverse. Since taking on the CEO role in 2014 – a "new direction" for Pallez after three years as CEO of reinsurer CCR – she's expanded the company's B2B arm, put in place a digital transformation strategy and overseen the successful partial privatisation of the company.
Asked about the secret to her success, she says: "To lead, you need to be able to listen and explain. In other words, you have to be able to give a sense of purpose. You also have to demonstrate your ability to adapt to unforeseen circumstances.
"The public health crisis that we're going through, which is radically different from any we've experienced, has, for example, made us learn quickly to manage our business differently in many aspects and we've already had lessons from our experience which we can build upon over time."
We will publish the rest of the women featured on this year's list tomorrow in Part 3.