Most Influential Women 2021: Part 3
| By iGB Editorial Team
|

Reading Time:

7

minutes
In the final instalment, we reveal the remaining three names on iGB's Most Influential Women list for 2021 as well as our 'ones to watch', those nominees who narrowly missed out on this year's Top 10.
In 2018 we launched the iGB Most Influential Women list to celebrate the highest achieving women in our industry. Now in its fourth year, the survey has gone from strength to strength and attracts hundreds of nominations from across the industry. This is the third part of a three-part series online. To read more about how the list was compiled and why it was especially necessary this year, see Most Influential Women 2021: Part 1 and Part 2.
Maarja Pärt
CEO, Yolo Group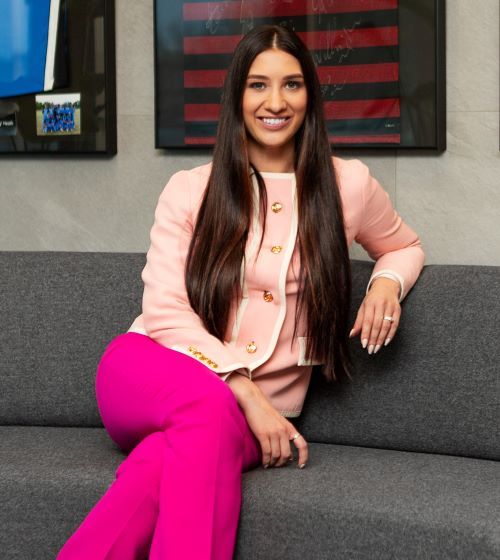 It's remarkable enough for a woman to stand out in one male-dominated industry, but the fact that she does it in three – gaming, cryptocurrency and fintech – shows just how accomplished Maarja Pärt is.
The Yolo Group CEO has made a career out of being bold and ambitious, anchored by a stoic refusal to compromise her beliefs. This has seen her go from a small team of six people in 2010 to a gaming industry CEO just over a decade later.
"I have always challenged the status quo to keep pushing the boundaries, but more importantly I've stayed true to my principles and beliefs. Today, this business with nearly 700 employees and countless projects is vastly different from what it was a decade ago, but the core principles have stayed the same. I never want to compromise on that — this mindset has been and always will be central to everything I do."
After working hard to pave a way to the top – during a global pandemic no less – Pärt is working hard to create a diverse environment where employees have equal opportunities.
Having a strong network of women to work alongside, such as Yolo COO Anita Brinke, interim COO ​​Katrin Puusepp and CEO of B2B arm Yolo Ventures Christine Lewis, provides the inspiration to keep working harder.
"Being able to lean on other women facing similar challenges makes us all more understanding and empathetic, and creates a happier, healthier environment, too. However, it's all about creating a strong team and diversity in any team certainly contributes to that strength," she says.
The industry would do well to follow the example set by Pärt at Yolo to make it easier for women to climb the ranks. A concerted effort to assemble the best and brightest, regardless of background, has created a more diverse workforce.
"As we're so focused on assembling a team of the very best, we've had to draw on people from different backgrounds. Diversity brings its own reward because we now have a team full of individuals who bring their own unique perspectives to our daily challenges."
Birgitte Sand
CEO, Birgitte Sand & Associates

Birgitte Sand established the blueprint for sustainable igaming regulation during her time as head of the Danish Gambling Authority, built on a dialogue and cooperation between the regulator and industry that had been lacking in earlier regulated markets such as France and Italy.
Since stepping down in early 2020, she has championed this approach "by sharing her experience with regulators and policy makers around the world, and pushing diversity and sustainable gambling through her board appointments", observed one of this year's judging panel.
"I hope the award will serve as a strong message to other women that you can create an influential and satisfying career even though we still have fewer women than men in significant positions," Sand says.
Sand adds that she has "a very diverse view" on what constitutes an influential position in today's sector. "I would like to encourage other women to decide their own best path to influence and exciting careers, instead of perhaps just going with the flow and missing out on great opportunities."
As for the secrets behind her success, she puts some of this down to her positive outlook and standing by her values. Most of all however, it's about being "passionate about the people and projects I believe in and being happy to go an extra mile if that gets us closer to the stars!"
Preconceptions of people and an adherence to doing things the traditional way have been among the barriers Sand has had to challenge and break down along the way: "I have always believed that diversity is a gift and some of my greatest moments during my career have been when being part of diverse teams and experiencing the higher level of innovation and mutual inspiration that brings."
In terms of the work the industry still needs to do in order to create a workplace environment that supports the development and progress of women and other under-represented groups into more senior positions, Sand says: "I am of course stating the obvious – that women should be heavily involved in defining what it takes to attract and inspire other women.
"And it should be carefully considered that 'climbing the ranks' needs to mirror the reality of life in 2021 and be suited to both under-represented groups and the many different ways of work/life balance that we see developing."
Lindsay Slader
Managing director – Gaming, Geocomply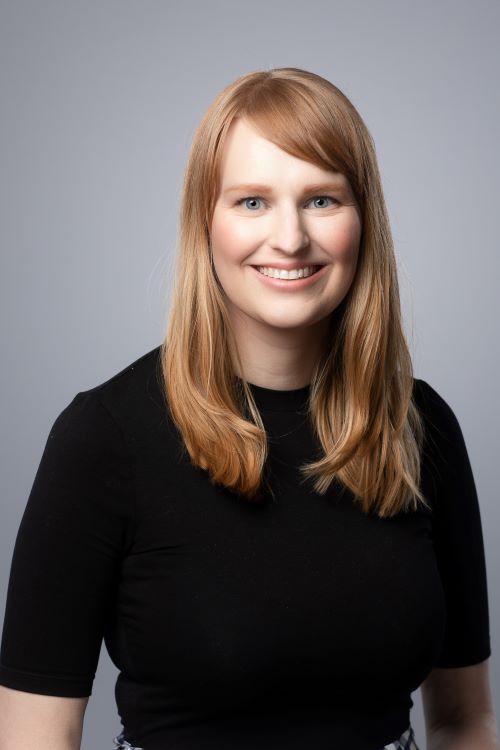 The continued expansion of online sports betting across the US has become one of the key stories in the sector in recent years.
But as any operator active in the country will explain, it acts less like one jurisdiction and more like a group of markets, with each state creating its own regulatory and compliance structure.
As operators have to ensure their product is compliant in every state, Geocomply – led by managing director Lindsay Slader – has become the pre-eminent geolocation-based compliance provider, tasked with ensuring players can only access products designed for the state in which they are present.
As one nomination for Slader explained, her role requires expertise across a number of different fields.
"With her extensive experience and background specializing in regulatory compliance and government relations for igaming and geolocation technologies, she's a truly recognized expert in her field," the nomination said. "Applying her comprehensive knowledge and experience as well as the relationships she has built within the many different sectors of the industry, from operators and regulators to lawmakers, Lindsay ensures that GecComply continually meets the ever-changing needs of this industry.
"Lindsay works closely with regulators, lawmakers, gaming operators and many others in the industry to educate them about the benefits and uses of true location data in both on-premise and online gaming."
Few businesses dominate a sector in the way Geocomply has done under Slader's leadership, with the supplier holding close to a 100% market share in the US. Going forward, she is also leading the supplier's expansion into new markets, including Canada, Latin America and Europe, while potential new market launches in the US – including New York and California – could continue to boost Geocomply's value to operators.
That value has been recognised in the world of private equity, as in March Geocomply announced that private equity businesses Blackstone Growth (Blackstone) and Atairos would each invest in the business. While the exact size of the investments were not disclosed, it said that the deals made Geocomply a billion-dollar "unicorn" business, with one nomination noting that Slader was "unequivocally instrumental" in securing that funding.
As both Geocomply and the US igaming sector continue to grow, Slader's cross-cutting expertise has made her the driving force behind a business that dominates its space like few others.
Ones to watch
Pallavi Deshmukh, CEO, Netgaming
Aiste Garneviciene, COO, Betgames
Martina Mlcochova, head of live casino, Kindred
Jennifer Roberts, general counsel, Wynn Interactive and WynnBet
Cristina Turbatu, CTO, BeyondPlay
The judges
Ewa Bakun is director of industry insight and engagement at Clarion Gaming. She is in charge of key industry relationships and market intelligence to identify industry trends and ensure the editorial integrity of the educational content presented through Clarion's brands. Ewa has been tracking industry developments since 2009 and has seen the rise (and sometimes fall) of trends, brands and people, a testament to the pace with which the industry evolves.
Britt Boeskov is the chief experience officer at Kindred group, driving customer centricity to the heart of the global operator's growth and strategy. She has previously held various executive roles across product, channel and delivery at Kindred. Britt also serves on the board of Racecourse Media Group.
Andrew Bulloss is a partner at search firm Odgers Berndtson and has been placing directors, senior executives, C-level and non-executive directors in the gaming and gambling industries for a decade. Prior to joining Odgers, he spent eight years leading recruitment in the technology/online, consumer goods and financial services industries in the UK and Europe.
Stephen Carter joined iGB in 2014 and oversees the editorial direction and output of the iGB, iGB Affiliate, iGB North America and ICE 365 brands. He has worked for a number of B2B publications and affiliate portals since he started covering the sector in 2007, including eGR.

Christie Eickelman is vice president of global marketing at Gaming Laboratories International, directing and implementing all marketing programmes for the company's worldwide locations. She has been blazing a trail for women to follow in the gaming industry since 1992, having begun her career at Sodak Gaming before moving to Wolf Gaming, then to GLI in 1999, where she has progressed through the company. Giving back to her community is a passion for Eickelman and she sits on the board of directors for Global Gaming Women, of which she is a former president.
Anika Howard is VP of brand marketing and digital at Foxwoods Resort Casino, where she leads advertising, PR, online marketing, sponsorships/partnerships, web development and social media, as well as Foxwoods social casino and the expansion of sports betting and online gaming. Prior to Foxwoods, Anika was a senior leader at IGT. She was one of iGB's Most Influential Women for 2020.
Richard Schuetz is the owner of Schuetz LLC, a gaming and regulatory consulting entity. He has worked in the casino industry for close to 50 years and his previous roles include executive director of the Bermuda Casino Gaming Commission, commissioner of the California Gambling Control Commission and president and CEO of the Stratosphere Tower Hotel and Casino.
Helen Walton is founder and CCO of G Games. She started her career at Unilever and has worked with Boots, Frucor, Tate Britain, PZ Cussons and dozens of other brands. She describes herself as a dealmaker, writer and marketer who enjoys solving problems, trying out ideas and making things happen.
Profiles by Nosa Omoigui, Daniel O'Boyle and Stephen Carter