Endre Nesset becomes GAN's new president of B2C
| By Richard Mulligan
Endre Nesset is to replace Anders Karlsen as president of B2C at gambling solutions provider GAN and its Coolbet sportsbook.
Nesset switches to the position having previously held the role of senior vice president of global sports at GAN and Coolbet. Prior to joining Coolbet in 2020, he served as the director of sports at Gaming Innovation Group (GiG).
Karlsen, who has resigned, was one of Coolbet's first employees and served as the chief operating officer upon its founding in 2015. Since GAN's acquisition of Coolbet in January 2021, Karlsen has played a leading role in the launch of GAN Sports in the US.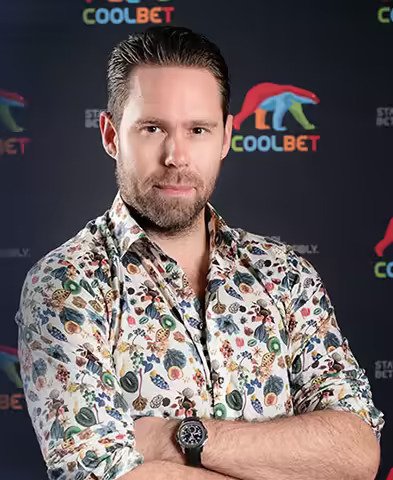 Nesset said: "I am excited and honoured to take on this new challenge to keep growing Coolbet into the new heights together with all our cool people. We have an amazing team, an extraordinary platform and that positions us perfectly for long-term growth."
Dermot Smurfit, chief executive of GAN, said: "I want to thank Anders and express the gratitude of the entire GAN team for his leadership, expertise and hard work since the combination of the GAN and Coolbet teams almost two years ago.
"Since our acquisition of Coolbet, the product has performed spectacularly, and Anders has helped lay the foundation for what we expect to be a robust and exciting market acceptance of our GAN Sports offering in the very near future. I'd also like to congratulate Endre, who in his time here has built an incredibly strong Sportsbook organisation and is highly deserving of his new role."
Earlier this month, GAN reduced its full-year revenue and earnings forecasts after posting lower-than-expected results for the second quarter of its 2022 financial year.
Smurfit also revealed that the business had already cut employee numbers in response to "current market dynamics".
Group revenue for the quarter reached $35.0m (£29.1m/€34.5m), which was up 1.7% from $34.4m in the corresponding period last year.
B2B revenue increased 36.5% to $14.2m, helped by growth in the development services and other segments, though B2C gaming revenue slipped 13.3% to $20.8m due to a lower sports margin and unfavourable foreign currency fluctuation.