GVC's Lycka takes on new Americas-focused role
| By Daniel O'Boyle
GVC's Martin Lycka will shift from his current role as director of regulatory affairs, to take on a new position focused on the Americas.
As senior vice president for American regulatory affairs and responsible gambling, Lycka (pictured left) will be tasked with expanding the operator's licensed footprint and regulatory structure in the US, Canada and Latin America.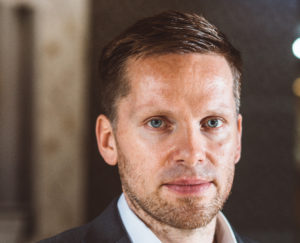 He will also uphold the operator's commitments to responsible gambling, sporting integrity and regulatory compliance.
"The United States presents a tremendous opportunity for GVC Holdings as more states embrace sports gaming in robust and transparent regulatory structures," Lycka (pictured) said.