Operations director Casey departs Entain
| By Richard Mulligan
Entain's director of operations, Liam Casey, has announced his departure from the gaming group after four years.
Casey joined Entain in 2019 as associate director of marketing, switching to the director of operations role in September 2021. In this latest position his responsibilities included marketing operations, account relationship management and customer service.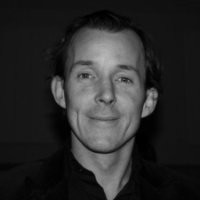 In a LinkedIn post, Casey said he will be taking up a role in the private sector, but did not give further details.
He said: "Sad to have left Entain and all the cool people that I've worked with there, but also very excited to move back into the private sector – as it's a different energy and focus.
"I've been lucky to work in a leadership role, with the best of the best, across a cross-section of nearly 28,000 employees. I was also very lucky to be chosen and given the opportunity to build a key marketing/operations and other functions from scratch – and hiring the people who could really make a difference.
"My work goals have always included working with people that are smarter and more motivated than me – and Entain has been fantastic there."
Casey joined Entain from The Stars Group, where he was head of marketing for the Full Tilt brand. Prior to that he had been managing director of Betsson Group between 2013-14.
Entain enjoying growth across its business
Entain recently reported a 7% increase in net gaming revenue for Q3, with year-on-year growth across all business segments.
The group said revenue was 9% higher than in Q3 last year. This was driven by growth in the online gaming business, with revenue here 14% higher.
There was also a revenue increase within the online sports betting segment in Q3. However, with revenue only 1% higher, this was only a marginal rise compared to gaming. This was partly attributed to a 6% decline in wagers, although sports margin was up 0.5 percentage points.
Net gaming revenue from the BetMGM joint venture with MGM Resorts was 8% higher. Entain said revenue for this part of the business was approximately $458m (£377m/€432m) in Q3.
Such is the level of US growth, Entain said full-year revenue at BetMGM could reach between $1.80bn and $2.00bn. In line with earlier forecasts, the segment is expected to be EBITDA-positive in the second half.
"Entain has undergone a profound transformation over the last few years and now has strong foundations from which to move into its next phase of growth," Entain CEO Jette Nygaard-Andersen said.