Salary Survey 2020: Part 4
| By Stephen Carter
|

Reading Time:

4

minutes
In the fourth and final part of the iGB-Pentasia Salary Survey for 2020, we look at the salary benchmarks for finance & operations, marketing, product & project, sales & account management and tech & design
Finance & operations
It's fair to say that those in operational roles, and in finance, have experienced a challenging year.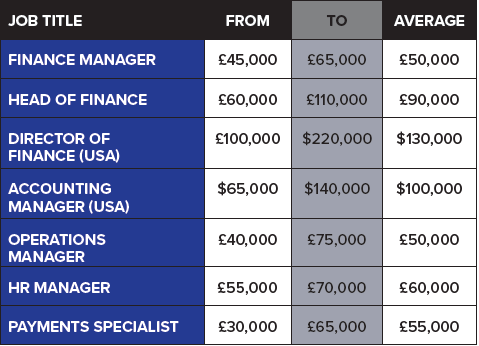 Unsurprisingly, many have focused on the task at hand, putting plans for job moves on hold. Now, though, demand is rising and salary rates have increased year-on-year, reflecting the consistent importance of these roles within businesses.
Remote opportunities are perhaps thinnest on the ground for finance and operations professionals, when compared to colleagues in other departments. Employers should expect to plan well ahead for recruitment, particularly when targeting senior candidates.
– Christine Hili
Marketing
In recession times, businesses often see marketing as a luxury; nice to have, but easy to trim. Igaming employers have largely taken a longer-term view, retaining the majority of marketing staff.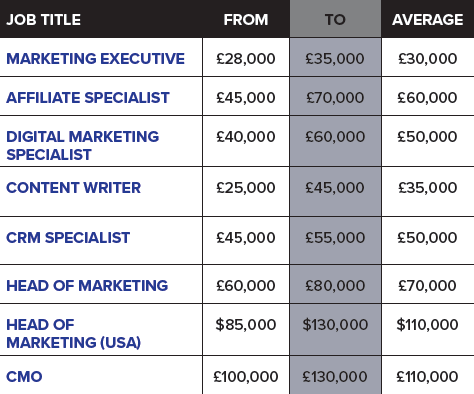 Reducing salary levels reflect a slower market pace, however. Candidates remain understandably cautious about moving jobs, even as opportunities are growing once again.
The specialist expertise required by igaming's marketing professionals remains critical. Even as the out-of-industry talent pool swells, employers still require deep industry experience, particularly in markets with strict advertising regulation. We expect demand to stay high, especially in content, CRM and acquisition.
– Chloe Bailey
Product & project
Diversification is the topic on everyone's lips. 2020 showed how punishing an over-reliance on one product – sportsbook – can be. Product and project managers are leading the efforts to ensure greater resilience through expansion into new areas: esports, virtuals, casino and beyond.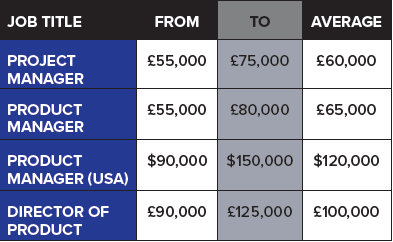 While the data shows a fall in average salaries, this by no means reflects a fall in the going rate. Talented product managers still command a premium; it's just that this year we've seen employers try to hire at more junior levels, especially in Malta. There's no escaping the fact, though, that experience is highly valuable and can rarely be found on the cheap, particularly in younger markets and most noticeably in the US.
– Darren Kirby
Sales & account management
The Covid-19-induced shock to confidence can be seen most keenly in sales and account management. For many companies, salespeople were the first in line for furlough or lay-offs. Naturally, salaries have fallen, opportunities are less prevalent and those in employment remain cautious of moving jobs during tough economic times.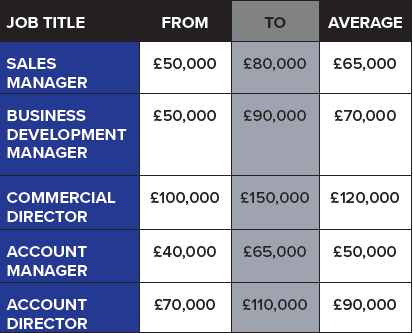 However, hope is already returning. Confidence has risen as the industry discovers that much of its revenue held strong. And where it initially seemed like sales and account managers' modus operandi had been obliterated (conferences, meetings, networking), the profession is proving its ability to find new ways to work. Remote hires are now absolutely the new normal.
– Steve Kirk
Tech & design
The initial recoil of the tech talent market during lockdown was fleeting; demand sprung back sharply. The market is arguably more competitive than ever. While salaries have only increased moderately, Covid-19 has intensified cross-industry digitalisation, piling additional pressure on an already limited gaming talent pool. DevOps specialists and Java developers are our most-requested candidates, as are tech leaders.
Remote work was already common in tech, but it's now become the default. Employers aren't always enthusiastic, particularly when it comes to commercial or corporate roles. Contract work and consulting arrangements are now more common.
In Europe many employers have focused on tech team growth within Eastern European countries, though many have discovered shallower talent pools than expected, leading to frequent bidding wars.
Companies planning tech expansion should make talent acquisition a top strategic priority and should conduct a market mapping exercise prior to deciding on the right location for their technical hubs.
– Robert Gray
Read Part 1 of the iGB-Pentasia Salary Survey, which covers the headline figures, Part 2 on the key regional trends and Part 3 on the benchmarks for analytics and data; customer services; and compliance, legal and fraud.
Notes on the data
Salary bands compiled using data from placements made by Pentasia from July 2019 to June 2020 inclusive, as well as its consultants' knowledge of the market.
The survey covers a wide range of roles to ensure it takes into account variations in factors such as specialisms, seniority and experience.
Quoted ranges refer primarily to UK salaries. Across Europe, rates are generally around 5-10% lower, and in Malta 10-20% lower. Selected US salary bands have also been listed. In other locations, rates vary significantly.
Data from senior management roles are included, but not C-suite or Board because salaries at this level vary so greatly on an individual basis.
Data analysis & editorial: Will Sawney, Eleni Antonaropoulou & Sam Carey
Part one of the Salary Survey looks at the headline figures, while part two analyses of trends in key jurisdictions. Part three, meanwhile, benchmarks salaries for the most in-demand roles, as well as setting out how employers and candidates can use the data to their advantage.
Image by Wynn Pointaux from Pixabay