Salary Survey: Part 3
| By Stephen Carter
|

Reading Time:

3

minutes
Cara Kerr introduces our benchmarks for salaries in analytics and data; customer services; and compliance, legal and fraud, with a look at how employers and candidates can use the findings to their advantage.
Employers: talent strategies
A talent acquisition strategy is a matter that demands C-level attention. "Acquiring top-level talent" frequently ranks among the very highest concerns of leaders in igaming.
How, then, does your business compete in this challenging and competitive market? It's critical to have a clear strategy, informed by market insight. Our annual salary survey, which is informed by global placement data as well as our consultants' specialist market knowledge, provides a platform from which to base a winning recruitment strategy.
Market intelligence, however, is only a starting point. It's how you use it that makes the difference. Our key recommendations for employers are:
Be aware that salary rates exist in a nuanced marketplace and are driven by numerous fluctuating factors. "What the competition is paying" only provides an initial baseline.
Understand that good candidates are often not looking to move and require a significant uplift (10-20%+) for a new role to appeal.
Candidates take a job for four reasons: the company; the job; the people; and the compensation. Money is far from everything, and employers can hire well above their salary 'weight' by offering other attraction factors.
The importance of long-term planning absolutely cannot be underestimated. Employers' reputations are built over years, and cultivating strong talent pipelines is a process best achieved over time.
Candidates: progression prospects
Gaming professionals look to this survey for a rare glimpse into colleagues' pay packets. Understandably, though, many this year will be cautious of overextending their reach as our economy faces recession and continued uncertainty.
While clearly there's cause for caution, many can take heart; there is continued high demand for gaming experience and specialist skills. In some areas, this demand will even continue to drive salary rises, and there are undoubtedly still plenty of opportunities for those seeking career progression. Going into 2021, fortune will likely favour the brave.
The big winners in terms of salary rates in 2021 are likely to be those with the ability to drive change, be it in digitisation, expansion into new territories, product diversification or adaptation to new regulation. As ever, leadership skill commands a significant premium.
How about remote opportunities? Demand is higher than ever, and productivity rates remained strong in the 'natural experiment' of lockdown. The majority of employers, however, still remain reticent to fully commit to long-term remote hiring. Setting expectations for 'working from home, within reach of an office' is far more realistic for most.
Analytics & data
Analysts are a bedrock of successful gaming operations, but the talent market has slowed somewhat as employers address shorter-term concerns. Candidate demand for remote opportunities still outstrips supply, as employers remain keen to keep this key department close, partly due to the critical nature of data security.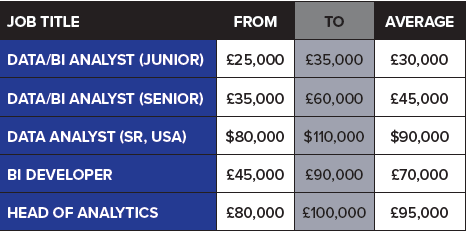 The slowdown is likely to be fleeting, however. Going into 2021, the ever more digitised and sophisticated global gaming market will undoubtedly require significant increases in data-literate talent to support commercial growth.
– Cara Kerr
Compliance, legal & fraud
Such is the importance of compliance that Covid-19 barely impacted the constant requirement for strong talent.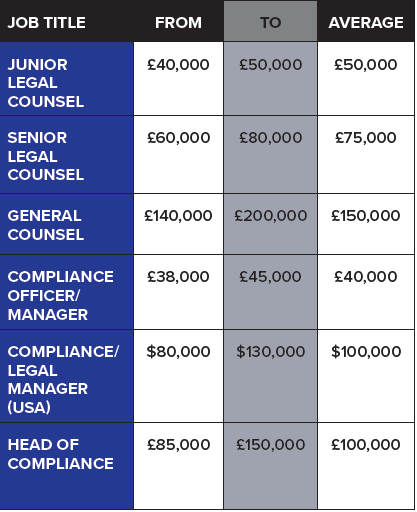 Continual changes to regulations creates ongoing demand, added to by those seeking specialist expertise on, for example, new markets, AML or responsible gambling. Roles are often required to be based in-jurisdiction as per licensing requirements, thereby enhancing certain geographical shortages.
Salary rates have not increased this year although we anticipate rates increasing in 2021, driven by emerging market growth coupled with increasingly hard-line enforcement in regulated markets. Some may therefore need to re-focus on upskilling existing staff. All will need to plan ahead to mitigate against the severe risk of under-resourced legal and compliance teams.
– Kerry Gillitt
Customer services
In these high-volume, high-turnover departments, Covid-19 has majorly impacted normality.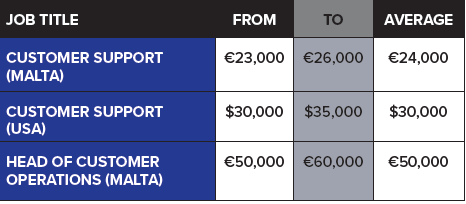 Language skills have long been critical (they drive workplace location, salary rates and recruitment tactics), but target linguists have become harder to find as expats return home. The movement of talent has reduced significantly. While the going rate for roles hasn't shifted much, employers are focusing on marking higher-level hires, those with the ability to plug any talent gaps. Longer-term, creativity and open-mindedness will be required by employers.
– Laurence Howell
Read part one of the iGB-Pentasia Salary Survey, which covers the headline figures, and part two, which breaks down the key regional trends.