Racing and ADW drive growth for Churchill Downs in 2018
| By contenteditor
US racetrack and casino operator Churchill Downs Incorporated (CDI) has cited its racing and online advance deposit wagering (ADW) divisions as key drivers of a 14.3% year-on-year increase in revenue for 2018.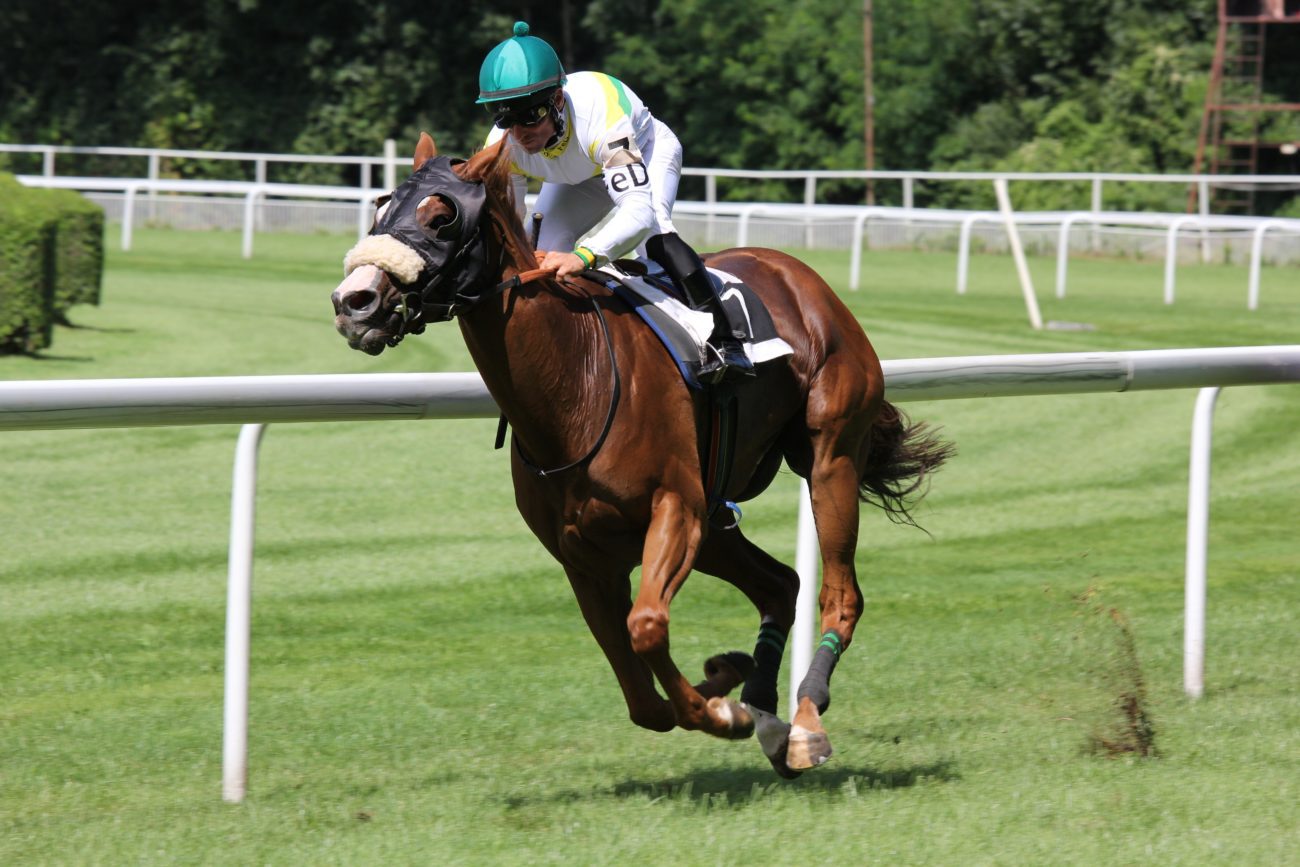 US racetrack and casino operator Churchill Downs Incorporated (CDI) has cited its racing and online advance deposit wagering (ADW) divisions as key drivers of a 14.3% year-on-year increase in revenue for 2018.
Revenue for the year ended December 31, 2018 grew to $1.01bn, boosted by a 6.8% increase in revenue from the racing division to $295.4m. This was driven by a successful Kentucky Derby and Kentucky Oaks week perfomance, the highest profile week in the US racing calendar. This, CDI said, helped offset a $1.8m decline in revenue from its Arlington racetrack, and a $0.4m dip in revenue from other sources.
The online wagering division, which offers online advance deposit wagering under the TwinSpires brand across 30 states, also enjoyed a strong year. Net revenue was up 16.1%, due to handle growth of 8.3%, which beat the US throughbred industry average by five percentage points, and new accounting standards which shifted the classification of net revenue, marketing and content operating expenses. This division will include results from CDI's licensed sportsbook offering in New Jersey, which launched in January this year.
The casino division also grew, with revenue up 17.3% to $411.2m. This operating segment was boosted by a number of developments, namely CDI consolidating the Ocean Downs racino in Saratoga, New York from September 1, 2018, which contributed an additional $25.9m to the full-year total.
CDI noted that growth was also aided by an $11.2m increase in revenue from the Oxford Casino Hotel in Maine, with the hotel and an expanded gaming floor opening to customers in December 2017. The Florida-based Calder Casino, meanwhile saw revenue grow $10.7m, due in part to a competitor being closed as a result of Hurricane Irma, which hit the state on September 10.
The operator also saw revenue from other investments grow 59.5% to $37.8m, which CDI attributed to the opening of the Derby City Gaming facility in Kentucky in September last year. CDI's social gaming arm Big Fish Games, which was sold to Aristocrat Technologies in January 2018, is not included in net revenue, operating income and adjusted EBITDA.
Despite the growth in revenue CDI managed to keep costs under control. Total operating expenses were up 11.3% year-on-year at $188.8m, as a result of marginal increases across most divisions, with casino expenses of $284.1m the largest single cost base. In total, operating profit for the year amounted to $182.6m from continuing operations. Adjusted earnings before interest, tax, depreciation and amortisation was up 15% year-on-year at $328.8m.
However the operator saw income boosted by net income from discontinued operations totalling $170.2m, as well as benefitting from a number of US tax changes. It received $42.3m net of tax gain on the transaction to acquire the stake in the Ocean Downs property.
CDI's income tax bill for the year was also reduced by $27.0m as a result of the federal corporate income tax rate being cut from 35% to 21%, effective January 1, 2018. In addition, the fourth quarter of 2017 saw the operator hit with a $26.5m non-cash, after-tax asset impairment charges and losses on the extinguishment of debt, which did not reoccur in FY2018. This, CDI noted, made it hard to compare profits on a like-for-like basis.
This was partially offset by a non-recurring $57.7m provisional tax benefit recorded in Q4 2017, and a $5.5m after-tax increase in higher transaction costs and pre-launch expenses related to Derby City Gaming.
Excluding these items, CDI's 2018 net profit grew by an additional $27.6m, due to a $21.8m after-tax increase driven by the strong results of its operating segments and equity income from unconsolidated affiliates. It also saw net interest expenses decline by $5.8m, as a result of the business having lower outstanding debt.
This resulted in CDI posting a net profit of $352.8m for 2018, of which $170.2m came from discontinued operations. In comparison, 2017 net profit stood at $140.5m, of which $122.4m came from continuing operations, with $18.1m from discontinued elements.
For the fourth quarter of 2018, revenue was up 22.4% at $219.0m, with all operating segments reporting year-on-year growth. However, net profit for the quarter was down 70.2% year-on-year at $11.4m, with the 2017 figure skewed by a non-recurring $77.8m income tax benefit.