Revenue falls for transformed Sands without US operations in Q1
| By Marese O'Hagan
Las Vegas Sands has reported net revenue of $943m (£751.4m/€895.2m) in its first quarter 2022 results, its first quarter without its US operations.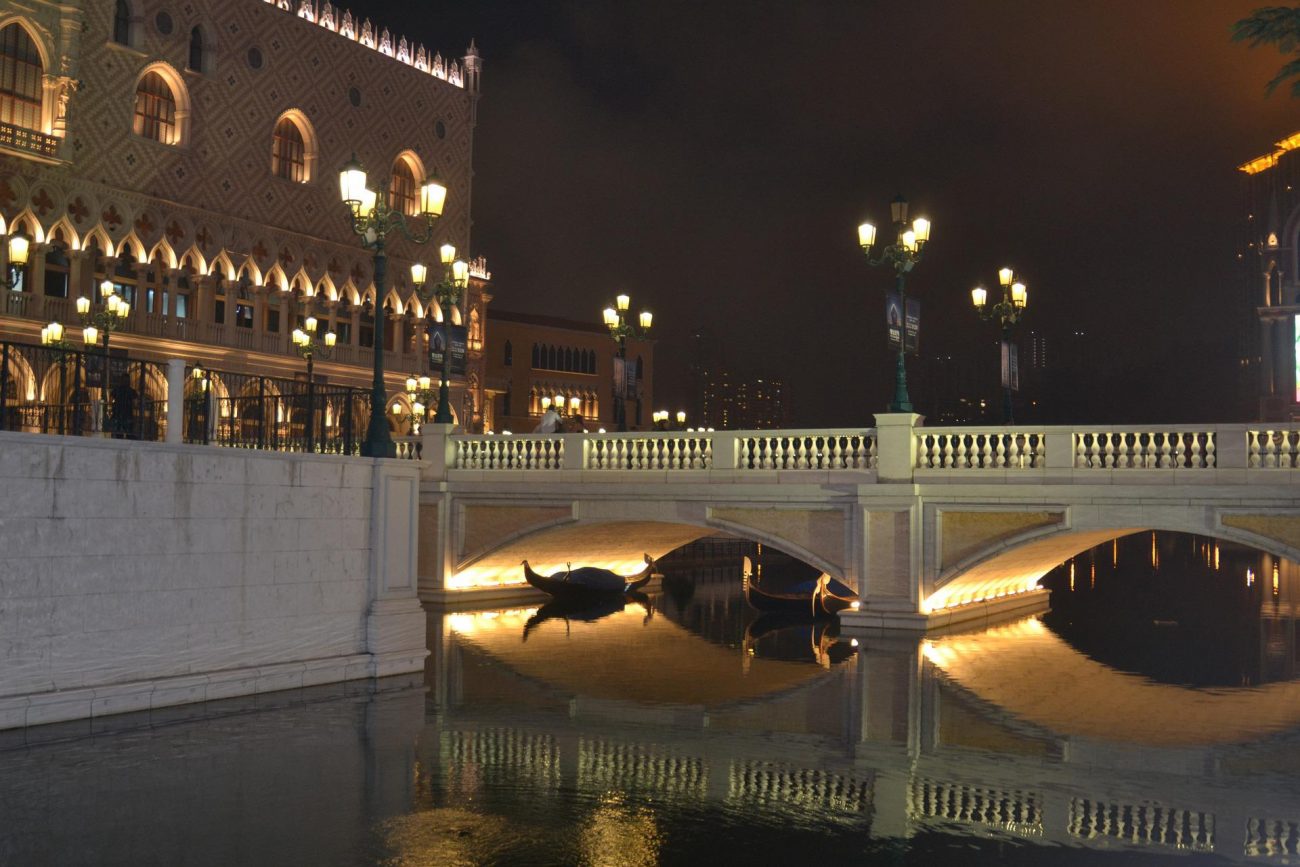 Net revenue was down by 21.1% year-on-year on a like-for-like basis as the operator's Macau business continued to be affected by travel restrictions. Revenue for the first three months of the year across the entire Special Administrative Region was down 24.8% from 2021.
Much of the revenue stemmed from casino operations, which came to $627m. This was a decrease of 27.5% from Q1 2021. Mall revenue accounted for $149m of the total revenue, down by 4.4%, while rooms revenue remained fairly steady at $95m, down by just $1m year-on-year.
Food and beverage revenue fell by $3m to $53m, and convention, retail and other revenue fell by 17.3% to $19m.
Casino operations in Macau came to $551m, a fall of 29%. The Venetian Macau generated the most revenue in Q1, at $227m. However, this was still down significantly from the revenue of $340m recorded a year earlier.
The Londoner Macau's revenue was $121m, while revenue from The Plaza Macau and Four Seasons Macau came to $102m. The remaining revenue came from operations in The Parisian Macau, Sands Macau and ferry operations.
Elsewhere, the Marina Bay Sands property in Singapore made up $399m of the revenue.
In February Sands completed the sale of its Las Vegas property and operations, which included the Venetian resort, to Apollo Global Management. The total purchase price was $6.25bn, with $5.05bn in cash proceeds and $1.30bn in seller financing.
Operating expenses also decreased year-on-year, coming to $1.24bn, down by 3.6%.
Resort operations accounted for $838m of the costs, down by 12.4%. Depreciation and amortisation rose by 3.5% to $264m. Development costs totaled at $60m, while corporate costs came to $59m. The remaining $24m was made up of pre-opening, loss on impairment asset disposal and amortisation of leasehold land interest costs.
This led to an operating loss of $302m, $206m more than the loss in Q1 2021.
Following interest income at $4m, interest expenses of $156m and other expenses at $22m, the pre-tax loss from continuing operations was $476m.
After considering income tax expense of $2m, the net loss for the quarter was $478m, $198m more than in Q1 of 2021.
Robert Goldstein, chairman and chief executive officer of Las Vegas Sands, explained that continuing Covid-19 restrictions have limited tourism and affected the quarter.
"We remain confident in the recovery of travel and tourism spending across our markets," said Goldstein.
"Demand for our offerings from customers who have been able to visit remains robust, but pandemic-related travel restrictions in both Macau and Singapore continue to limit visitation and hinder our current financial performance."
Looking ahead, Goldstein said that Las Vegas Sands was still looking to develop its digital segment while focusing on resorts development.
"We remain confident that we return to positive cash flow in both Macau and Singapore in the future as restrictions are eased and travel and tourism recover," he continued. "In addition, we continue to pursue opportunities to develop large-scale resorts in both the United States and Asia. The sale of Las Vegas was completed this quarter, which creates additional liquidity and optionality."
"Lastly, we can build out our digital presence and to explore multiple opportunities."
In July 2021 Sands announced a programme that would see it invest in igaming suppliers, in a move towards the online gaming sector that the business had previously distanced itself from.
At the time of the announcement, Goldstein stated that it was an "outstanding opportunity" for the company to invest in earlystage technology.
Patrick Dumont, president and chief operating officer of Las Vegas Sands, added that the business was still just beginning its digital investment, but was confident the business would have opportunities to talk about in that area soon.
"We're really in a growth and investment stage," he said. "So it's very early on, and we have something to talk about, we'll definitely start discussing it. But at this point, it's a very early stage. We're building a team and looking forward to the future."
Dumont also explained that a recent investment in US Integrity, a sports betting integrity monitoring platform, will aid in boosting the company's foray into the digital sector.
"From our standpoint, we're looking at a variety different businesses that are in start off or early stage in order to make sure that we stay in front of technological innovation in our industry," said Dumont. "And so this is part of a broader strategy."
"It is a relatively small investment relative to Las Vegas and we think over time, this investment and others will help contribute to our overall digital efforts."