Sports betting
Scientific lands Delaware Lottery sports betting contract
2 minutes read
Scientific Games has agreed to implement the Delaware Lottery's expansion to full-scale sports betting after the US state moved to legalise such activities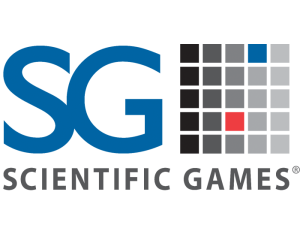 Scientific Games has agreed to implement the Delaware Lottery's expansion to full-scale sports betting after the US state moved to legalise such activities.
Last week, Delaware became the first state to regulate sports betting in the wake of the Supreme Court's ruling on the federal 1992 Professional and Amateur Sports Protection Act (PASPA).
PASPA had blocked states from regulating sports wagering, with the exception of Nevada, Oregon, Delaware and Montana, but the Supreme Court in May opted to overturn the Act and open up the market to other states.
Scientific Games will provide the Delaware Lottery with various sports wagering technology, content and managed services.
The Delaware Lottery is due to launch full-scale sports betting from tomorrow (Tuesday).
"In anticipation of the Supreme Court's ruling on PASPA, we have been working with Scientific Games, our long-time sports betting provider, as well as training our lottery and casino staff, so that we were ready to launch full-scale, head-to-head betting on single games," Delaware Lottery director Vernon Kirk said.
Pat McHugh, senior vice-president, global lottery systems at Scientific Games, added: "Since Delaware is known as 'The First State', it's appropriate they were the first in the nation to expand regulated sports betting after the PASPA ruling.
"The combination of Scientific Games and NYX Gaming Group earlier this year created a global leader across iLottery, iGaming and sports betting that offers unrivalled capabilities to lotteries worldwide.
"As an integrated company, we are ready to serve our customers like the Delaware Lottery with the gaming entertainment industry's leading sports platforms, content and services."
Meanwhile, West Virginia could be set to legalise sports betting before the end of the month.
ESPN writer David Payne Purdum said in a Twitter post the officials in the state hope to regulate such activities within 30 days.
Purdum quoted unnamed sources as saying: "Our goal is to be up and running in time for [NFL American] football season."
Related article: Delaware legalises sports betting