Home > Social responsibility > CSR > How Penn Entertainment is embedding ESG across the business
How Penn Entertainment is embedding ESG across the business
| By Robin Harrison
|

Reading Time:

5

minutes
Eric Schippers is a 20-year veteran of Penn Entertainment, joining when it operated just six properties. With a portfolio now spanning 43 venues, how does he coordinate its social responsibility efforts across the US?
For Penn Entertainment, giving back to its communities is nothing new. Senior vice-president of public affairs Eric Schippers says its efforts stretch back to the operator's founding in 1972. So what's different in 2023?
"We've grown exponentially, from a family-owned racing company to the nation's largest regional gaming company," he says. In the two decades since Schippers joined, Penn Entertainment has expanded from six properties to 43 across multiple states.
This means the scope and scale of corporate social responsibility (CSR) efforts is significantly larger, and the potential impact of initiatives goes much further. It's Schippers' job to build the framework and a foundation to embed them into the company's culture.
The big bang moment for Penn's CSR efforts
Amid the upheaval and unrest of 2020, Penn Entertainment established its first environmental, social and governance (ESG) committee. It reports directly to president and chief executive Jay Snowden.
Snowden was the operator's long-serving chief operating officer who assumed the CEO role in January 2020. Schippers says the ESG Committee is "reflective of what he's brought to the company".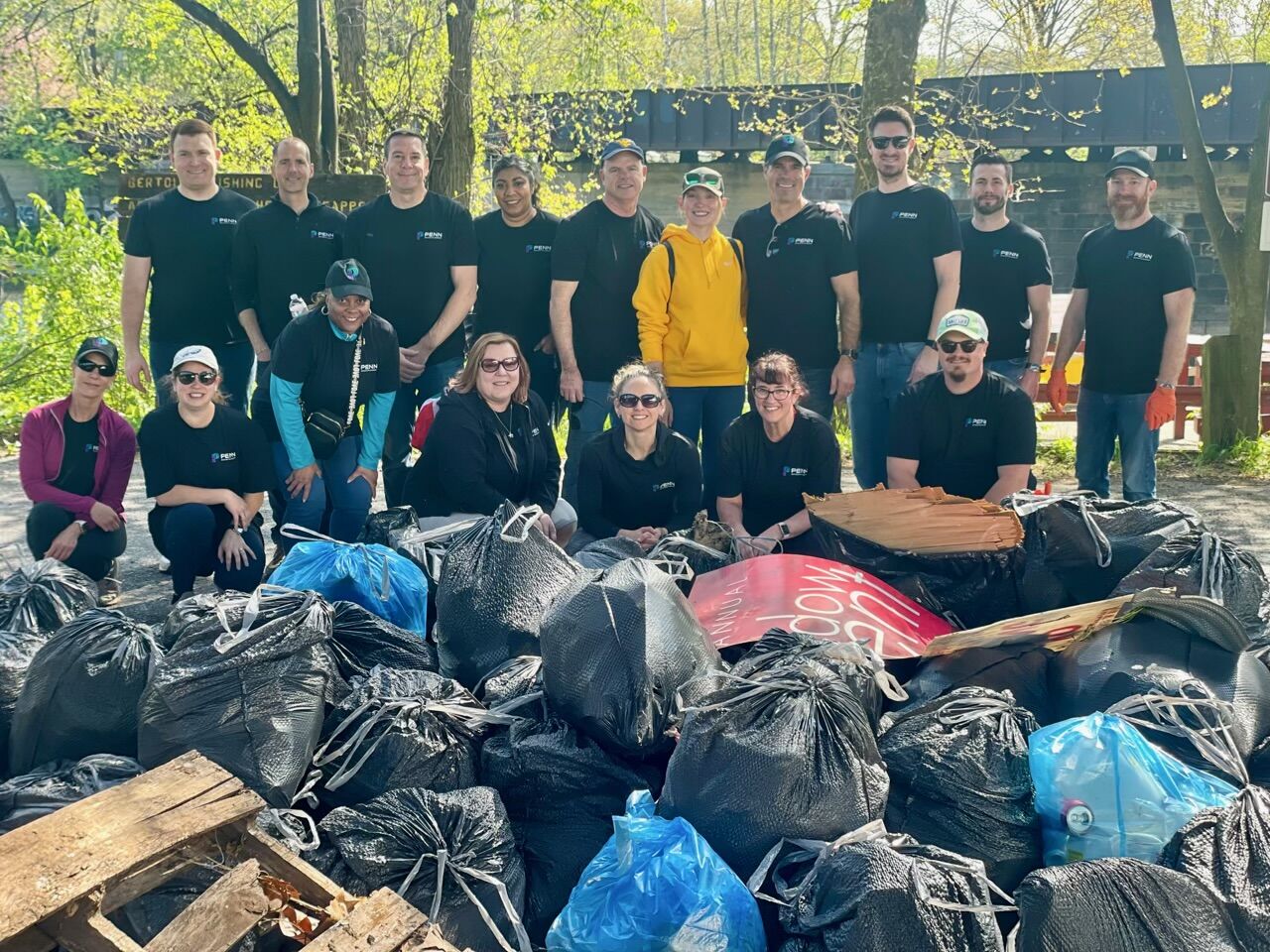 Acting on the committee's initiatives, Penn introduced policies, procedures and transparency around issues such as environmental impact, diversity, equity and inclusion (DEI) as well as efforts to support and reward veterans and first responders.
"We want to make sure our team members, shareholders, community partners know this is not just fluff," Schippers says. "This is something deeply meaningful to us, from the highest levels of our management to the corporate employees."
A company-wide ESG effort
The level of engagement across the business is highlighted in Penn Entertainment's CSR report for 2022, which details donations of more than $7.6m over the year, and more than 8,000 volunteering hours. "We're rolling up our sleeves to help out and give back," Schippers says.
Even at Penn's head office, staff were involved in cleaning up the local waterfront and, as of 2022, ESG metrics were used for its long-term incentive executive compensation programme.
For Penn Entertainment casinos, efforts are underway to reduce the environmental impact across all venues.
Properties built from the ground up comply with the LEED (Leadership in Energy and Environmental Design) certification, while others use existing developments. Its Hollywood Casino York in Pennsylvania, for example, is hosted in a former Sears department store.
Schippers outlines a host of other initiatives to reduce properties' carbon footprint. Properties use LED lighting and are working to phase out single-use plastics. Cashless technology is being deployed to eliminate plastic player cards.
Much of this is being done thanks to individual employees, who help shape the company-wide efforts.
"We've designated someone at each of our 43 properties to not only start to think about new initiatives, but what else we could do to limit our carbon footprint. From reducing our buffets, to using alternatives to beef, we're having these kinds of things bubble up from our properties that become best practice to share across the enterprise."
Penn Entertainment as a community champion
Schippers suggests efforts to reduce the environmental impact of casinos reflects Penn Entertainment's status in the communities they serve.
"We are large, revenue-generating, economic development organisations within these communities; we consider ourselves a cornerstone.
"We're a neighbourhood business; the people who work for us are known in their communities, so we want to support them."
It supports hospitals, programmes to bring in new business, and ultimately taking Penn's impact beyond jobs and new visitors. "We want to attract more businesses, so we don't become an island," he adds.
Creating opportunities for a more diverse range of candidates
Penn now aims to ensure individuals from their communities can progress through the organisation. This reflects an opportunity and a challenge for the US gaming industry.
As the American Gaming Association notes, gambling's diversity, equity, inclusion and belonging efforts are having an impact.
The AGA said earlier this year that gaming's leadership pipeline is "significantly more diverse" than the national average. Employees from minority backgrounds make up 45% of first- to mid-level management in the industry.
But gender diversity at the upper echelons is still low. The AGA, for example, says representation "drops off" at the most senior levels. Schippers says Penn is working to change this.
Through an initiative called the Penn Way, it requires candidates from diverse backgrounds to be considered for executive roles. "We want our team to be reflective of the communities we operate in and [this is] a good way of achieving it," he explains.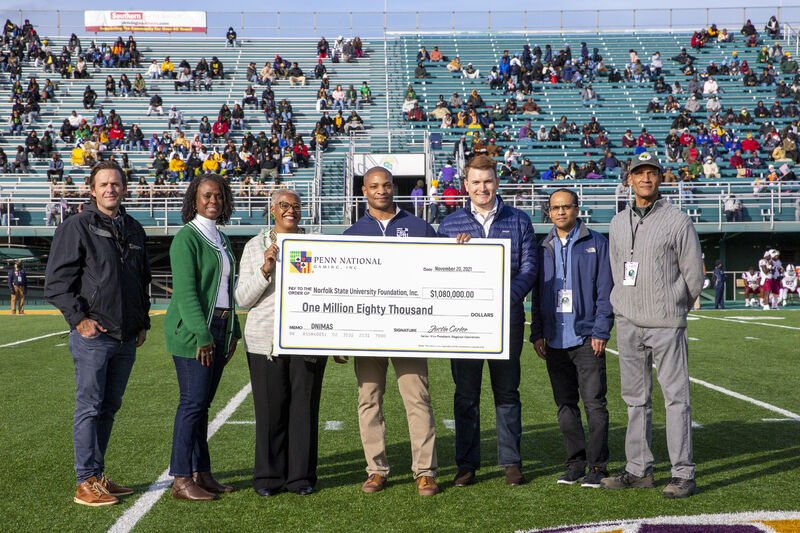 Penn aims to create new pathways for prospective employees and their families, he says.
Looking inwards for the next generation of Penn executives
For its existing employees, there's a $1m annual Diversity Scholarship for employees' children to move on to higher education. In 2022 alone, 47 students benefitted from the scheme.
"It makes a huge difference," Schippers says. "Not only in the lives of the children; the whole property is so proud to support these individuals. Many of them are first-generation college-bound, and they become leaders not only at Penn but also within their communities."
Efforts expand outwards through the Leadership Excellence at Penn (LEAP) programme. Those on the scheme – graduating seniors – rotate through various branches of the business. They get to try out different roles and functions, providing another funnel for identifying potential internship candidates and prospective hires.
Working with HBCUs
Penn's DEI efforts extend to university students. It runs a science, technology, engineering and mathematics (STEM) scholarship programme in partnership with Historically Black Colleges and Universities (HBCUs).
Penn is donating more than $4m over five years to fund scholarships for students at participating institutions.
"Our programmes are only as good as the effort we put in, so across all areas of the country we're putting our energy towards creating a diverse workforce, supporting diversity, supporting the children of our team members and nurturing and empowering candidates," Schippers says.
This commitment to diversity extends to Penn's vendors, Schippers points out. It seeks to increase spending with minority- and female-owned businesses, even providing mentorship to help them grow their operations.
Supporting veterans through Penn Heroes
The operator extends this support to military personnel, veterans and first responders through its Penn Heroes programme. Its loyalty programme offers additional perks, such as discounts across hotels, dining and shopping at Penn Entertainment properties.
This, Schippers says, is particularly "near and dear" to CEO Snowden's heart. "It's a personal passion of his. Many of us not only recognise and honour the team members that served, whether first responders or veterans, but we also know people serving overseas."
More than 182,000 people have signed up to Penn Heroes to date. The operator also supports local veterans' organisations and has established a military scholarship at Penn State Berks, near its head office.
"We're covering all our bases to provide support for our heroes," Schippers adds.
Following publication of the 2022 CSR report, Penn CEO Snowden said he was proud of the company's efforts. He hailed its "significant progress" in ensuring a positive impact over the year.
Schippers echoes his CEO: "We're very pleased with the progress we've made to date." But, he adds, plans are in motion to expand its environmental efforts beyond the property walls.
"We completed our scope one and two greenhouse gas assessments for the first time this year," he says. "We're looking to expand to a scope three assessment, which includes the fuel of airplanes flying to our properties.
If ESG ultimately wants businesses to go above and beyond to have a positive impact, Penn is off to a strong start.