Safer gambling week special: In 2018, Kindred announced its goal to derive none of its revenue from problem gambling by 2023. As the deadline looms, Marese O'Hagan speaks to Maris Catania, head of responsible gaming and research at Kindred, about how the initiative has played out.
Kindred's admirable – but ambitious – decision to have 0% of its revenue derived from problem gambling grabbed headlines when it came as one of its several sustainability goals published back in 2018.
It was announced alongside a recommitment to integrity and fairness, a promise to remain compliant and ethical, an ambition to grow the company and a pact to provide knowledge and resources to the communities it works in.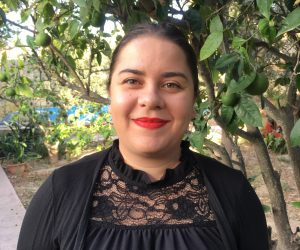 But when an operator claims that it hopes to receive no revenue whatsoever from problem gamblers, people will naturally focus on that point above all others.
Since then, Kindred's "journey to zero" has been closely monitored, with each subsequent financial report presenting exactly what percentage of revenue was derived from harmful gambling.
Towards the middle of 2022, hope began to wane. In both the first and second quarter of the year, Kindred reported that 3.3% of its revenue had come from harmful gambling. Although this number was a notable year-on-year decrease from the 4.3% reported in Q2 of 2021, the 2022 half-year report nonetheless hinted that the zero harmful play revenue goal was not going to be met.
Head of responsible gaming and research Maris Catania would not commit either way when asked whether Kindred will achieve its initial journey to zero goal. But she says that the goal has altered the way Kindred works, generating more internal engagement.
"It has created a massive cultural and responsibility shift that every responsible gambling manager would dream of," says Catania. "Whereas before, most responsible gambling initiatives are left up to the responsible gambling manager and the team to do on their own, through this journey to zero, there is more engagement in different departments.
"It is something that everyone contributes to this ambition – a holistic approach across the whole company."
Digital developments
In Kindred's 2019 full-year report, CEO Henrik Tjärnström said that Kindred's belief in the journey to zero was partly due to projected technological advances.
"We have set up an ambition to reach zero revenue from harmful gambling by 2023 which we believe we can achieve through the technological revolution taking place right now," he said.
"By 2023 I am convinced the use of artificial intelligence, computing capacity, access to data and the introduction of 5G infrastructure across the world will enable us to see harmful gambling, money-laundering, fraud, match fixing and other destructive behaviours being a thing of the past on digital gambling platforms."
Technology, and the world we use it in, has certainly changed a lot since Kindred first announced the journey to zero. The year 2020 saw the Covid-19 pandemic, wherein more people had more time on their hands and, for some, more disposable income as commuting and socialising ground to a halt.
In some ways, technology has moved past Tjärnström's projections. Four years later, the metaverse is in the headlines, AI can create art and VAR has – for better or worse – changed important outcomes in the Premier League.
But in the areas where Tjärnström may have been hoping for breakthroughs, progress may not be as fast as expected. Artificial intelligence may have had breakthroughs in other areas, but, when it comes to multifaceted problems like gambling harm, it is only in its infancy. Meanwhile, General Data Protection Regulation (GDPR) has made it so operators must be more careful about how they process data, perhaps hindering some tech-led solutions.
Compounding the effort
Tjärnström believed implicitly that by 2023, technology would develop to the point that preventing problem gambling would be simpler. We know now that this is not the case.
So was this kind of techno-optimism a problematic way of thinking?
According to Catania, the focus should be on the "journey" element of the initiative, rather than whether the initial goal was achieved.
"I think it was worth all the sleepless nights and all the work that came with it," she says. "Even if the goal is not reached, the fruit of having such a goal has been so great that it was worth every bit. This is a long-term commitment."
Catania also does not view the 0% problem gambling revenue goal as overly ambitious. Rather, she views it as a measure that ultimately reduced problem gambling along the way.
"Behind every statistic we see on responsible gambling, every number is a real person with affected others who are also impacted," Catania continues. "If we can save one person from harmful gambling, it is worth it.
"So no, zero per cent revenue from harmful gambling is not an ambitious goal. Anything less would not make sense, because we have committed to propel tangible change today."
Worth the risk?
Although the journey to zero goal will likely not be met, the question remains – was the initiative worth the effort?
When asked outright whether Kindred will meet its goal, Catania suggests that the point was not to "win" – that is, meet the 0% target – but rather address what Kindred can do internally to minimise problem gambling behaviours.
"We are still on a journey," she says. "The objective is not merely an end in itself, but also something that already has had profound impact on our way of working." Ultimately, Kindred will not succeed in its attempt to bring its problem gambling revenue to zero in just five years. While this could be an issue with Kindred-operated brands, the timeframe in which the promise was framed could also be a problem. Five years may just not be long enough to completely eliminate problem gambling.
But, as mentioned previously, revenue from problem gambling has declined at Kindred since the road to zero was introduced. While the main goal was not met, this is a positive development.
Whatever the outcome, Catania says that Kindred will continue to work towards having 0% revenue from harmful gambling.
"We will continue developing and expanding the goal," she says. "Our mission is to continue the work that we have built so far to make it better, and aim for the best customer experience, while ensuring trust and consumer protection."
Kindred's road to zero was an ambitious initiative and, although the ultimate target appears unlikely to be hit, it generated positive outcomes along the way.
So was it worth the risk? That depends on what the risk was.
Ultimately, the "downside" will only be clear when the deadline arrives next year. Will Kindred be seen as an operator that was noble in its ambitions, cutting down harm even if it couldn't be eliminated? Or will it still face criticism for missing the lofty goal it set?