The Michigan Gaming Control Board (MGCB) has set out to work in partnership with the industry to raise player protection standards, as opposed to the more adversarial approach taken by other authorities.
Just over a year on from the launch of igaming in the state, iGB talks to Sandra Johnson, responsible gaming manager at the MGCB, and Blaine Preston, senior director of product compliance at Scientific Games iGaming, to examine how this approach has been executed.
Why did the MGCB opt to work closely with operators and suppliers on RG efforts? How does this differ from the approach elsewhere?
Sandra Johnson: In Michigan, the opportunity to gamble is in the palm of the hand for those that choose to participate, be it online casino or sports betting.
Michigan is also home to more than two dozen casinos, including three commercial casinos in Detroit and 24 tribal locations in other regions of the state, and patrons have easy access to slots, table games and sportsbooks at our brick-and-mortar locations.
Against this background, our Michigan legislature has raised the bar on responsible gaming expectations.
Responsible gaming is mentioned 13 times in the Lawful Internet Gaming Act and the MGCB echoed that increased focus by mentioning it 30 times in our associated administrative rules. We have high standards for Michigan online operators and platform providers as well as physical casino operator locations and work closely to continue to monitor for compliance.
Our priority is protecting the interests of the citizens of the state of Michigan, while continuing to follow the statute and associated administrative rules.
Operators and platform providers have a direct link to each player, so it is important to be aware of the user experience and to intervene as needed to promote responsible gaming efforts. Operators and platform providers are also required to present opt-out options on their sites and we offer the public the option of a one-year or five-year self-exclusion programme, allowing citizens to agree to a complete ban from one or both forms of gaming. Patrons of Detroit casinos can sign up for self-exclusion with the MGCB to prevent them from visiting physical sportsbook locations at the casinos too.
Patrons of our tribal casinos must check with that casino or the gaming commission about self-exclusion, as the MGCB does not regulate tribal brick-and-mortar casinos, which are authorised under federal law. However, patrons of tribal online casinos can opt out through individual sites, or sign up for the MGCB's responsible gaming database.
Blaine Preston: As we look to enter any new jurisdiction, responsible gaming is at the top of our list of priorities in terms of understanding what the regulator has set out for operators and platform providers to comply with.
One of the first steps we take is to look at all regulations to understand what is unique about a jurisdiction. This is what we did in Michigan, working directly with operators and regulators so that we are not making assumptions about responsible gaming expectations.
Every state is unique and our job is to make sure our technical teams have a clear understanding and interpretation of the unique regulations of any given jurisdiction, so that we can adapt our systems accordingly. Our goal is to ensure compliance, so that when we flip the switch and go live we know that if a patron wants to set up for self-exclusion – be it for one or five years, which is itself a good example of a rule unique to Michigan – our systems can handle those scenarios.
As a platform provider, we must expect the unexpected and anticipate the nuances we know we will encounter. We can certainly test and gain confidence, but we must dive further. That means working closely with regulators and test labs to make sure we are doing everything we can to ensure 100% compliance.
Michigan is one of the few states in the US to offer online casino. What RG challenges does this present and how have you worked on tackling these?
SJ: It was challenging to launch online gaming and sports betting at the same time during a pandemic.
Our processes were created largely through a virtual environment and often staff members were working from home, which presented a challenge. Against this background, the MGCB created the responsible gaming section to improve enforcement of responsible gaming efforts from online operators.
We also consulted with our colleagues, the Michigan Department of Health and Human Services, who operate the state's 24-hour problem gambling hotline, and also other leaders in gaming addiction and treatment. We looked at Pennsylvania's approach, as online gaming had already launched there. We have a long history of working with self-exclusion and have administered such programmes for Detroit's commercial casinos for over 20 years.
We are also a member of the National Council on Problem Gambling, and that allows our agency to increase our impact relating to responsible gaming with access on a national level to networking opportunities, webinars and the ability to collaborate and address problem gambling. We collaborate monthly with the Michigan Department of Health and Human Services and also the Michigan Lottery regarding problem gambling issues, brainstorming on how we can meet the needs of the citizens and determine methods to implement tools to address problem gaming.
BP: Sandra makes a very valid point. As we look at the transition North America has experienced over the last few years, going through Covid and as jurisdictions have implemented this online channel, that's where I would start my message.
We are dealing with a new delivery channel and that impacts us all as an industry. Have we seen the full effect of the change we are implementing? That's something our industry has to prioritise in monitoring. We are changing along with the technology and so we must embark on continual collaboration with regulators and operators.
You have to stay in tune with RG organisations and what they are doing. It won't be the case that one jurisdiction gets it perfect. It is a group effort and the industry as a whole must continue with open channels to understand how this new way of doing business may change the way we approach RG into the future.
What are the most important safer gambling steps that operators, suppliers and regulators must take in new markets?
SJ: We believe that the safer gambling steps operators, platform providers and regulators must take are to ensure responsible gaming information is available to patrons on operator, platform provider and regulator websites, and that the information is easily accessible.
If they can't get to it, they won't receive the help they need. RG tips and resources should be easily accessible on operator websites as well as the MGCB along with correct contact information including phone numbers such as our Gambling Disorder Helpline in Michigan. That information should be clearly visible to players along each step of the betting process.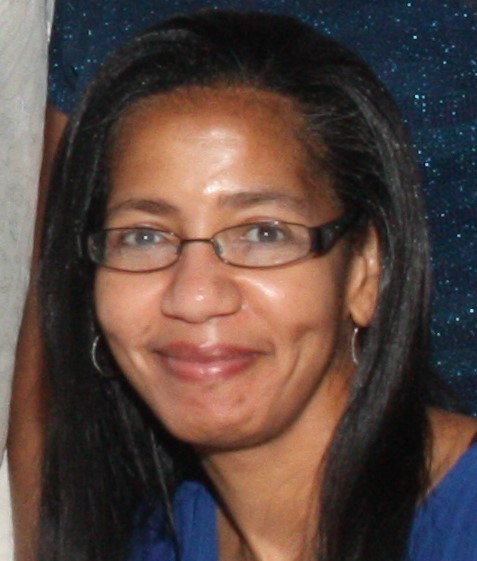 It's also important patrons realise self-exclusion may not be limited to online gaming. Many operators extend their ban to physical locations and their sites in other states as well. A range of options also helps those ready to set limits without banning themselves. These include self-imposed limits on deposits and wagers and time-based options that can only be changed with 24 hours' notice.
Other requirements include on-site sign-up for self-exclusion, notifying the public on how to apply to the MGCB RG database, notifying the public about the state's hotline including information about Gamblers Anonymous and where those meetings are located.
Online markets also pose more risk for ID theft and fraud, so additional security measures should be considered and constantly evaluated. We need to make sure we train our staff members, especially those communicating with the players, on the signs of problem gambling and where to find help and resources.
BP: I was a regulator for 15 years in the state of Missouri. One of the hardest jobs as a regulator when something new comes along is understanding what those changes are.
How do you understand the technology, the impact to the industry, and how do you draft regulations the industry will follow? That is easier said than done.
From a platform provider perspective, our goal is understanding regulatory expectations and making sure we are adapting as quickly as possible. We operate in every igaming jurisdiction in North America and I see us as subject matter experts.
I want the industry and regulators to know that we are a resource to them. We want to make ourselves available to help educate on what other jurisdictions are doing, what has worked well and what can be improved upon. Our goal is to be as efficient as possible and to smooth the process, so that when a player realises they have an issue and wants to self-exclude, that process is easy and they know what resources are available to them.
We are not reinventing the wheel when it comes to problem gambling, but we are having to change. We are in a transition period as the industry moves towards more online channels, so my message to regulators and operators is that Scientific Games iGaming has been through this process many times before, we can, and want to, help.
Are there any regional challenges in Michigan that may not apply to other jurisdictions?
SJ: Michigan is among the jurisdictions offering both internet casino gaming and online sports betting. While several other states have authorised those as well, with more choices Michigan could potentially attract more people, including those with gambling addiction issues. We also have an international border with Ontario, Canada and that means geo-location is important as well.
BP: Every jurisdiction can offer specific challenges. I believe Michigan has done an excellent job. Whether we are talking responsible gaming or implementing technology MGCB have been very transparent in working with the industry.
One uniqueness in Michigan is that it has igaming and sports which is offered for play by both commercial and tribal gaming operators. That doesn't change the RG requirements, but as a platform provider it changes our infrastructure, how we work with operators and how those operators work with state regulators. Strong communication between all those parties is crucial.
Some people have warned that, without a strong foundation of safer gambling, the US risks a backlash against online betting and gaming similar to some European countries. Do you think this is a risk?
SJ: As Blaine has mentioned, the MGCB has worked closely with operators and platform providers to make sure they have many options available on their sites for individuals.
Our RG section has developed print materials on RG, including resources on how they can receive assistance which we are distributing to citizens and groups around the state. We also give that information out to commercial casino licensees on request.
We are looking to make group presentations as well, so that we can get the information out to individuals. Simply, we want the information to be available for everyone in the community, be it through the MGCB, operators or platform providers.
BP: There are risks around every corner, but as an industry when we talk about RG and self-exclusion, as the landscape evolves we must be vigilant and ready to change.
The industry is going through its largest transition in decades and there is no sugar-coating that. This is the reality of online gaming in North America.
Do the risks concern me as a platform provider? No. Instead it tells me we have to be alert and be prepared to have an open dialogue with regulators and operators.
There are many associations we are members of to ensure that we change alongside the industry. Again, we must be aware of the extent of transition that is taking place right now. I also look at our core values. On our homepage, it is clearly evident that RG is a core value of the company and that is true of many other providers in the industry – that's important to the entire industry.
Outside of Michigan, what jurisdictions have set up the best models for safer gambling?
BP: We see a lot of similarities across the board, but every jurisdiction also has unique qualities. I can't say there is any one particular jurisdiction that performs better than all the rest in this area.
From a platform provider perspective, we want to work with regulators, be it during the rulemaking process or simply providing feedback to what we have seen work well in other jurisdictions.
We can help educate those states that might be pursuing igaming in the near future and we want to get that message out there.
I also encourage regulators – the Sandras of this world – not to try and do everything yourselves. The regulatory community is excellent at educating and sharing what has worked well. Use those resources.
SJ: I completely agree with that idea of considering what other jurisdictions are doing. You don't have to reinvent the wheel.
From my perspective, I believe Pennsylvania has a good model for safer gambling and for any jurisdiction that enforces RG requirements, including self-exclusion, wagering and time limits, employee training and disclosures, all of those aspects contribute to safer gaming experiences.
The goal for all jurisdictions is to truly promote gambling for entertainment purposes only. If you are going to gamble, make it fun and make it safe.
Sandra Johnson manages the Michigan Gaming Control Board's Responsible Gaming Section (RG) and has more than 20 years of experience with the gaming regulator. She holds a bachelor's degree in Urban and Metropolitan studies from Michigan State University, East Lansing.
After the Lawful Internet Gaming Act and Lawful Sports Betting Act took effect in Michigan, the RG section was formed to take a more proactive approach to addressing individuals with problem gambling.
The RG section provides information and resources on responsible gambling to Michigan citizens while continuing to focus on the MGCB's mission to ensure the conduct of fair and honest gaming to protect the interests of the citizens of the state of Michigan.
A 20+ year veteran of the gaming industry, Blaine Preston is the senior director of product compliance for Scientific Games iGaming. Blaine has a wealth of knowledge on compliance and regulatory matters for the igaming sector with experience in commercial and tribal gaming, online and digital gaming, government administration and was a former regulator for the state of Missouri.
Blaine and his team are passionate about responsible gambling and ensuring that Scientific Games iGaming is the market leader in creating safe gaming experiences for today and into the future.