Regulators are constantly on the hunt for ways to curb problem gambling, often resulting in tighter restrictions on advertising, spending and play times to do so. Alternatively, communications platform 2mee Direct Human Messaging aims to tackle problem gambling by integrating holograms of real people directly onto operators' services.
Holography has been an emerging technology for a number of years. In the gambling industry, it is becoming a selling point for operators that wish to offer the most in-demand technologies – mainly around slots and games.
But in the realm of safer gambling, holography could provide a more effective way of intervening when players show signs of harm.
2mee allows an individual affiliated with an operator to record videos that appear on screen as players are using the platform. This could be used to notify a player that they have lost a significant amount of money in a short amount of time while gambling.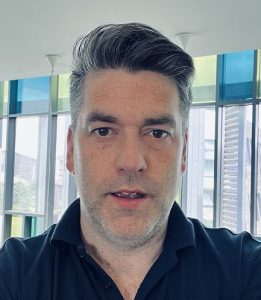 The supplier's chief executive James Riley emphasises that the hologram technology presented by 2mee has the potential to encourage responsible play.
"It allows operators to directly reach out to potentially at-risk players with a message that is truly human and use the emotional engagement it creates to ensure players are happy and healthy at all times."
Developed in conjunction with IBM engineers at the University of York, Riley explains 2mee as a multi-faceted platform technology that personalises the player experience for customers.
"2mee allows businesses and brands to build empathy with their audiences and leverage the power of emotional marketing," he says. "Anyone can record a message on their smartphone and then 2mee delivers that message to an operator's entire player base or a single customer.
"This could be for a promotion or bonus offer, driving engagement via a brand ambassador or even to reach out to players from a customer support perspective."
The human connection
Riley believes that this personalised alternative could create a more trusting relationship between operator and bettor, cultivating an environment where someone could feel more confident about reaching out for help.
"The first part of the equation is that having human face-to-face engagement is tangible, which creates trust and loyalty," he says. "It engenders a feeling of being directly involved with the business or brand."
He argues that the hologram technology creates an unparalleled personal connection, one that rivals the text-based alternative.
"But a lot of technology in customer relationship management is text-based, so does not foster the same connection between brand and customer as a hologram message – and the deep connection it provides – does. Text contains no empathy or human touch.
"Wouldn't it be better if a person pops up to deliver empathy?"
Many operators would argue that they already have means of developing personal connections with their customers. Traditional channels – such as contacting a player through text or phone call, or deploying responsible gambling campaigns in the media – have been employed to address problem gambling for quite some time.
But Riley says customers are receptive to the 2mee hologram technology, and points to partnerships with prominent operators as proof.
"With our current customers, such as Sportsbet.io, the engagement rate with human hologram messages is more than 50%," says Riley. "For emotional marketing, we've created campaigns for affiliate powerhouse Racing TV.
"Instead of having a banner for Sky Bet and BetVictor, these operators are using their brand ambassadors to deliver hologram messages across the RacingTV website. This provides a new way for brands to create an emotional marketing connection via their ambassadors and use it to drive new customer sign-ups through their affiliate partners."
Future-proofed
Riley says the response to 2mee has been positive, with the company receiving favourable feedback from operators and players. This is down to how efficient its technology has proved, he suggests.
"In terms of reliability, it has proven itself," he says. "It's delivered at scale and delivered empathy at scale."
But much like every emerging technology, the reliability of holography can be brought into question. While a pop-up text box could be viewed as a depersonalised approach, it is arguably more secure than deploying a hologram. But Riley says 2mee is "future proofed", ready to face any present-day challenges and those to come.
"In terms of the problems it could face, there really are none," he continues. "This is a full, robust, scalable platform that has been tried and tested with operators and affiliates.
"2mee has been future-proofed so that businesses and brands can unlock the power of emotional marketing now and over the years to come."
Although the holography is unique in itself, Riley emphasises that 2mee's emotional marketing is a similarly unique selling point. He explains that the emotional marketing aspect can act alongside 2mee's responsible gambling capabilities to cultivate customer engagement.
"It all comes down to providing that emotional marketing connection, a subset of marketing that is extremely marketable," says Riley. "If you can deliver engaging emotional marketing, customers are more likely to remain engaged with a betting brand and continue to spend with them, too."
Striking this balance between encouraging customer engagement and promoting responsible gambling can be tricky. Riley explains that operators must consider customer wellbeing first and foremost in order to achieve this, adding that emotional marketing can be a critical element of success.
'They [operators] need to market their products and players responsibly and to customers they know – and can – engage with their sportsbooks and casinos," he says. "2mee allows them to do this by leveraging the power of emotional marketing and sending direct messages to specific player segments."
In crowded, competitive markets such the US, Riley believes operators should hone in on what makes them unique, picking out local sports stars in key states as an example. In turn, 2mee's technology can place operator ambassadors directly within the betting experience.
"Brands need to be heard above the noise being made by their rivals and some of those rivals have multi-million-dollar marketing budgets that not everyone can compete with," says Riley. "Operators not only need to be able to engage new players but retain existing customers if they are to achieve a sustainable return-on-investment from their marketing spend.
"The state-by-state nature of the market means that local campaigns are crucial, so too is leveraging the power of state sports stars and celebrities. 2mee allows operators to do this."
The place for hologram technology in the betting industry has not been clearly defined. But the way it is being used to enhance already-present emotional attachments, such as connections to sports teams and match results, has produced promising results. If holograms are further used to promote responsible gambling and engender a personal connection between customer and operator, they could become a vital tool in the social responsibility space.