With safer gambling uppermost in the industry's mind, technology company Jumio has released its Responsible Gaming Trends Around the World report. Jumio's Emeka Ezeyi, head of gaming, and Ian Green, partner manager, highlight the diversity of gambling behaviours across the globe and the technology that is helping operators to mitigate the challenge.
Staying compliant with igaming regulations is paramount for operators as they constantly seek to protect their players and offer an engaging, enjoyable experience. The financial penalties levied against UK gaming companies has been rising steadily, and individual firms have been saddled with paying millions of pounds in fines for various social responsibility and anti-money laundering (AML) failures.
As well as the financial penalties incurred by gaming companies, the reputational damage cannot be underestimated at a time when player retention is a focus of all operators. At the same time, player acquisition costs have risen in recent years, particularly in North America. After sports betting was legalised in many states, operators raced to secure players, with the average cost per acquisition (CPA) in 2022 hitting $300.
With a spotlight now on operators to enhance their responsible gambling initiatives, Know Your Customer (KYC) is at the crux of it all. The ability to identify, authenticate and then monitor a player allows operators to ensure their safety without interrupting the gaming experience, all while staying compliant.
Underage gambling on the rise
According to Jumio's report, the most consistent issue surrounding responsible gambling is the challenge of underage gambling, particularly in Africa and Asia Pacific. Gambling is popular across sub-Saharan Africa, with Nigeria and Kenya leading the way. In fact, only Brazil sees more visits to igaming sites per day than Nigeria with around 30% of Nigerians estimated to bet daily, while gambling advertising is widespread with little to no protection for minors.
Problems with underage gambling are also common in Asia Pacific which boasts an igaming audience of around 48 million players, many of whom are suspected to be underage.
Jumio's report on online gaming in Asia Pacific highlights the problem in the Philippines in particular, where the Philippine Amusement and Gaming Corporation (PAGCOR) has developed a responsible gaming code of practice to combat the involvement of minors. Penalties for operators who fail to adhere to the code range from fines of PHP100,000 (£1,400) for allowing prohibited people onto the site, to full site closure should an underage person gamble with their brand.
With such heavy fines and penalties in the offing, keeping underage players away from igaming sites is sure to remain a priority for operators all over the industry. As Green explains, Jumio's KYC tools include a more rigorous identification process and can help operators to tackle this.
"In many parts of Asia and Africa, age verification is still nascent and operators are using more fraud and authentication tools than age verification and KYC tools. We are seeing growth opportunities in the Philippines, South Africa and Nigeria where we are verifying multiple documents and connecting to government databases for further user authentication," he says.
"Our age verification solution ensures the user isn't underage, both by checking the date on the ID and estimating the age of the person in the selfie to help catch minors who try to use an older family member's ID.
"Our identity verification solution checks the user's ID for fraud and tampering to make sure this isn't a fake ID, and it uses liveness detection to verify the person who is onboarding isn't a deepfake or spoof."
Anti-money laundering and fraud detection
In the UK, between 2021 and 2022, 25% of new signups fell into a high risk or fraudulent category. Fraud is widespread across igaming and can be classed in many ways; bonus abuse, payment fraud, chargeback and identity fraud are some of the most common.
The prevalence of the issues has taken on heightened importance for the industry. Studies estimate that up to 15% of online gaming revenue is lost to bonus abuse with players using duplicate accounts or fabricated IDs. The problem highlights the need for a stringent sign-up process to identify new players.
As well as utilising technology that can spot these kinds of players, Jumio's tools protect operators from underage sign-ups and from players using its services to launder money. While it's imperative to ensure this is in place, Green explains how it's also a balancing act for operators who strive to offer players a frictionless onboarding process.
"To improve player protection and problem gambling detection the operator will have to gather more data, which often creates more friction and increases customer acquisition costs," he says. "Many operators are eager to minimise player friction in fear of customer abandonment. There is therefore a natural conflict and new operators may shift to jurisdictions where regulations are less robust."
Providing the KYC and AML solutions
In order to hit that thorough yet frictionless onboarding and identification process, KYC tools have become commonplace in the industry. And so, the need for operators to identify, authenticate and monitor its players becomes a pivotal part of providing a safe environment.
"Jumio's current and 2024 vision is to offer very flexible and subtle verification tools," Ezeyi says. "These can be strategically positioned to help operators perform key age, reauthentication, proof of address (POA) and open banking checks within seconds.
"This ultimately streamlines the entire player experience vehicle [while] adhering to the white paper guidelines," he continues. "Some checks can also be performed behind the scenes (address, email, device IP, database, AML) to help operators identify problem gambling and intervene, when necessary, without the player ever being aware. Thus, they facilitate a 'happy' experience yet one that ensures safety protocols are met."
As well as knowing and authenticating its players, Jumio's KYC tools go one step further and allow operators to identify potential fraudulent or sanctioned players.
Green talks about the benefits of screening and how it helps the operator. "Our AML Screening solution makes sure players are suitable to do business with by checking them against watchlists for sanctions, adverse media and politically exposed persons (PEPs). We also offer a variety of risk signals that run in the background for additional assurance that the person is not a fraudster.
"All of this technology is incredibly fast and easy for players to use, so it streamlines the onboarding process," he notes. "This helps gaming operators achieve that important balance of keeping minors and fraudsters off their platforms while converting as many good players as possible."
Jumio has offices around the world and processes transactions from over 200 countries and territories. The team knows better than anyone that the challenges facing the industry are truly global and require a standard framework for all regulatory jurisdictions.
Enter the International Gaming Standards Association
To help tackle the challenges that come with a diverse and truly global industry, the International Gaming Standards Association (IGSA) has created a responsible gaming committee, with an intention to develop a multi-tiered framework. Called the Responsible Gaming Maturity Model (RGMM) its goal is to create a data-driven global standard for responsible gaming.
Ezeyi highlights how the model will help, particularly with the early stages of identifying problem gambling patterns and behaviours. "Most of the player safeguards Jumio sees are around player identity, age verification, account protection and AML, where standards can be clearly defined across borders and global technology solutions are mature," he explains.
"Detection of problem gambling though is more about transactional, financial and behavioural analysis, which is less developed, and risk solutions could be defined in a multitude of ways. The RGMM will certainly help as a framework. Adoption by the operator and the regulators is at the heart of its evolution and success."
It's clear that operators face a battle to offer an onboarding process that makes the sign-up process as pain-free as possible, while still ensuring underage and problem gamblers don't slip through the net.
As the industry faces a mutual challenge with protecting players and themselves, as well as offering a high-quality, pain-free proposition, Ezeyi concludes by reaffirming how KYC tools will continue to be key. "While governments draft regulations, and associations develop processes and standards to promote responsible gaming, there's one straightforward step all gaming operators can take: know your players."
Access Jumio's whitepaper on Responsible Gaming Trends Around the World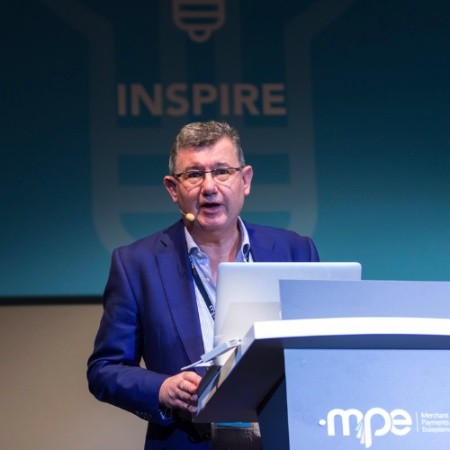 Ian Green – strategic partner manager at Jumio Corp
Ian helps organisations maximise customer onboarding, age verification, fraud reduction and improved compliance across both the business and consumer markets.
Ian has global experience in the identity, fraud and mobile payments sectors at the most senior level. As well as leading the global expansion of 4Stop pre acquisition by Jumio Corporation as CSO Ian previously led the global sales of one of Europe's most successful Identity and fraud business 192business from start up to successful acquisition by Experian and also led D&B's European e-commerce and partnership initiatives including leading the Moody's Publishing Division. Prior to 4Stop he also co-founded Veridu.com one of Europe's first Social Identity businesses and VP Aristotle Inc leading European Business Development.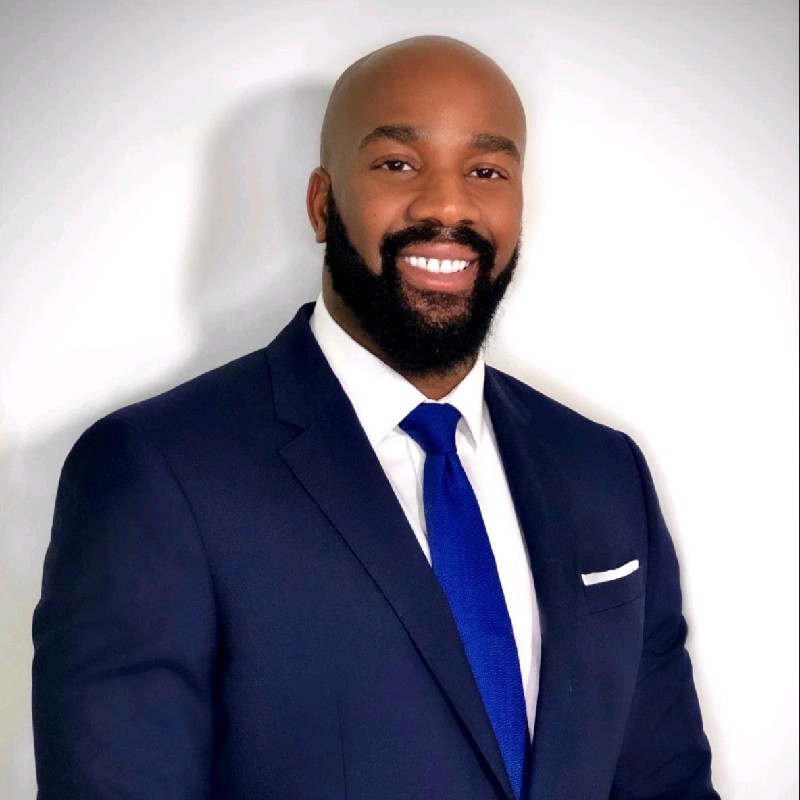 Emeka Ezeyi – head of gaming at Jumio
Emeka's key focus is helping Top enterprise gaming operators combat fraud, maintain compliance and onboard players faster and efficiently with Jumio end-to-end identity verification and AML solutions.
Jumio helps you to know and trust your players online. From account registration to ongoing AML and re-authentication monitoring, the Jumio KYX Platform provides advanced identity proofing, risk assessment and compliance solutions to accurately establish, maintain and reassert trust.