Casino & games
Sportradar esports chief exits after betting breach
2 minutes read
James Watson is to step down from his role as head of esports at Sportradar after it emerged that he was betting on professional esports matches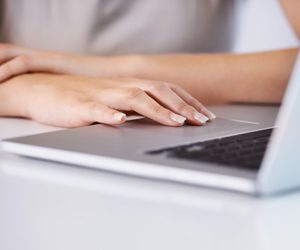 James Watson is to step down from his role as head of esports at Sportradar after it emerged that he was betting on professional esports matches.
In a statement issued yesterday (Tuesday), Sportradar said Watson had placed the wagers via licensed esports betting website Unikrn, thus violating company policy.
Sportradar provides data streams for various professional sports to bookmakers and uses this data to work alongside a host of organisations to ensure integrity in matches.
Legal Sports Report said that the issue first came to light last month when Rahul Sood, chief executive of Unikrn, accused Watson of "using multiple accounts" to bet on games.
In a Twitter post, Sood said Watson was "betting aggressively" on esports events and questioned whether "this is the integrity" Sportradar wanted to portray.
However, while Sportradar acknowledged Watson had been betting on matches, after conducting an internal review on the matter, the company also said that its integrity services for esports were not impacted in any way by the incident.
"Importantly, no evidence was found to suggest that James was using privileged information to bet, nor that he bet on any events where integrity concerns were raised by the Esports Integrity Coalition," Sportradar said.
"Furthermore, there was no evidence to suggest that he was engaged in any manipulation of pricing for the purposes of betting through any of his online activity.
"However, it was clear that James placed a series of low-level bets with Unikrn.
"Sportradar has a strict policy in relation to employees betting and takes the integrity of its operations very seriously.
"As a result it has been mutually agreed that James will leave Sportradar."
Related article: E-Sports Integrity Coalition launches, Smith named commissioner