Metric Gaming raises the prospects of a racing revival
| By iGB Editorial Team
|

Reading Time:

9

minutes
Betting on horse racing once jostled for supremacy with football as the punters' preferred sport, but the vertical has drifted in recent years. It risks falling off the pace, but there's a huge opportunity just crying out for operators to grab, invest and make the sport a success in the digital age.
Betting on horse racing used to be an aspirational activity with an element of glamour. In Great Britain it remains a cultural phenomenon. The mere mention of racing conjures thoughts of the Cheltenham roar, or top hats and tails at Royal Ascot.
In other countries, it's equally evocative. Night racing at Sha Tin or Happy Valley in Hong Kong. Seersucker and mint juleps at the Kentucky Derby. The Melbourne Cup Carnival.
These are all marquee, in-person events. And that's where the problem lies. The digital age has not been kind to race betting.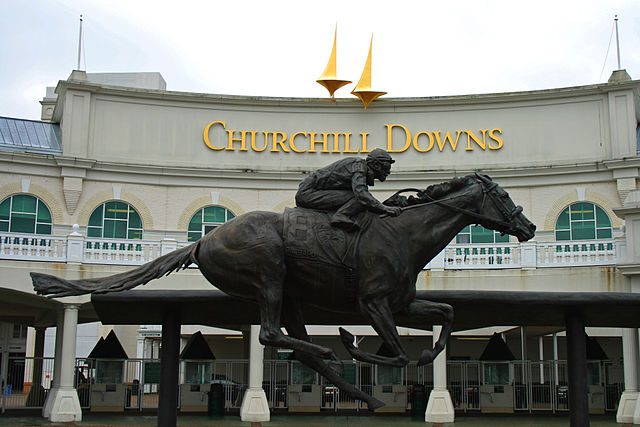 The issues are serious. Audiences are ageing, the product has barely changed and the cost of the product through increased data and levy charges squeezes trading margins. The gradual withdrawal of many concessions and Best Odds Guaranteed restrictions are prime examples.
This creates little impetus for sportsbook operators to divert attention and investment away from their football cash cow. However, the crowds flocking to tracks such as Cheltenham, Churchill Downs or Flemington Racecourse scream of the public interest in racing's biggest events, and with the sport walking hand-in-hand with betting, the value to the operators who get it right is significant. The central challenge is to maintain that interest and engagement when the festivals end.
The GB example: Race betting's handle is holding up
It's important to acknowledge that, in terms of staking and gross yield, these major events help racing keep pace with the country's most popular betting sport, football.
The Gambling Commission reported horse race betting turnover of £10.04bn for the year ended March 2022, putting it just behind football betting on £10.38bn.
Gross win over that period came to £768.5m, setting racing ahead of the competition as Great Britain's second most popular betting sport. That's not enough to preserve the sport's future, however. Falling to renew the core audience means revenue will drop fast.
Participation in decline
The GB Gambling Commission's participation figures don't lie. For the year ended December 2016, 4.6% of respondents had placed a bet on horse racing in the previous four weeks. By March 2023, that figure had fallen to 3.5%.
Globally, racing isn't the banker it once was. H2 Gambling Capital gives race betting a projected 14.4% share of global online gross win for 2023. Sports betting, on the other hand, makes up 38.8% of the total.
Horse racing is a sport that captures the cultural zeitgeist a few times a year but offers a global, round-the-clock schedule. A refreshed, innovativeproduct and a simplified offering that attracts a younger, casual punter could take that interest beyond the festival weeks.
For sportsbook technology and trading specialist Metric Gaming that's where the opportunity lies.
Why football betting tops the table
To revitalise betting on horse racing, we must consider why football sprinted ahead as Britain's most popular betting sport in the first place.
Metric Gaming's trading director Charlie Linford cites football's rise as the main factor in "racing's relative downfall".
"We're only 20 years removed from the 'minimum trebles' rule that was holding [football] back," he explains.
"Removing this in response to the abolition of betting tax at the exact time online betting was taking off made soccer accumulators the obvious target for recreational weekend bettors, where previously it would have been a Lucky 15 at Sandown."
Bookmakers have capitalised on the soaring public interest in football. The more matches there are, the more betting markets are available, and the ways to bet are growing exponentially. Through products such as cash out or bet builders, betting on football acts as the driver of industry progress and, in turn, revenue.
"If you can think of it, you can bet on it, both pre-game and in-play," Linford adds.
A cursory glance at any bookmaker illustrates this point. There were 15 different markets on offer for the Champions League qualifier between Slovenian side Olimpija and Bulgaria's Ludogorets on 1 August.
That's before bet builders, goals, card or corner markets even come into play.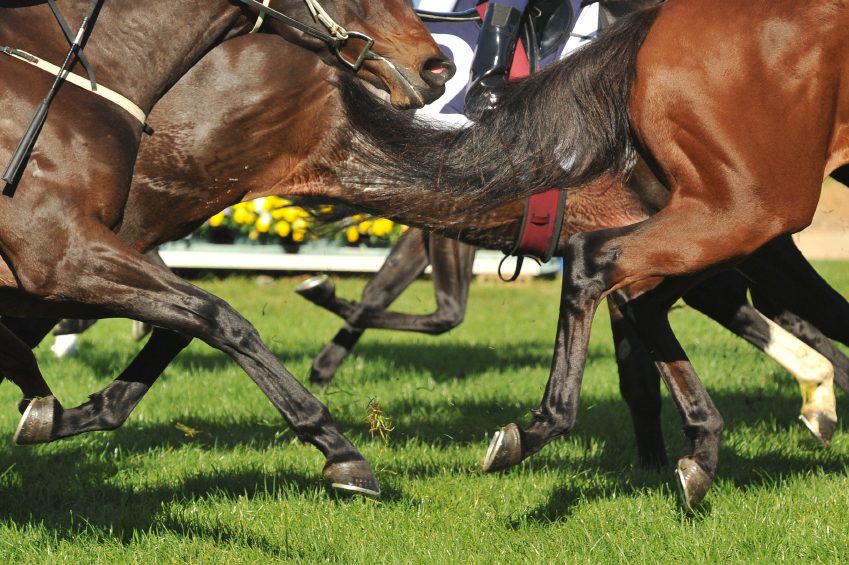 For the Class 1 15:25 at Goodwood that same day, there were nine different options. Class 1 racing is the elite tier of thoroughbred racing, but the betting options suggest it's only for the diehard fans. The minor qualifying match, on the other hand, offers something for everyone.
This wider choice of betting options presents racing's biggest challenge. "Ultimately, the product has stood still and the economics mean that operators are unlikely to invest," Linford explains. "The racing authorities are only interested in their own challenges.
"Unlike other sports, racing does not exist without bookmakers and betting revenue, and therefore the ecosystem has always been complicated."
Rethinking the race betting product
Issues with the ecosystem must be tackled in boardrooms, not on the trading floor. But a refreshed race betting product could provide the impetus to get all parties to the table.
Simplicity will be crucial, Linford says. Football is a juggernaut consumed by most of the population so it offers a wider range of betting options.
Just look at the factors considered by a football bettor. They'll look at form, league position and even expected goals (xG). Linford admits that was "not heard outside of a trading room" 10 years ago.
Football also goes on round the clock. The public has an innate knowledge of the sport thanks to that constant exposure, and everyone has a favourite team or at least a favourite player. Racing has its own eccentricities, characters and icons but few would say these are well-known. The average consumer, beyond the big events, won't have that same affinity with the sport.
"Betting is a game of opinions"
"Betting is a game of opinions and horse racing has a wealth of factors to consider; up until this point, it has not been simplified effectively," Linford says. "It's no wonder most of us, including me, still choose names they like or their favourite jockey silks.
"Each course has its own quirks and biases; trying to compare races requires information on the exact ground conditions [and] some horses may have their eyes on lowering their handicap mark," he continues. "If the bookmakers struggle to keep up, it's no surprise the casual bettor is equally in the dark."
The current solution is to pack as much information around the betting markets as possible. But Metric's head of user experience, Matt Edwards, says that makes everything look decidedly uniform.
"Currently all operators display content in the same way, with name, jockey, trainer, form, age and weight on the left, and the current price to win the race on the right of the user interface," he says. "The level of assumed knowledge in racing – both in terms of players finding a winner and in terms of how the product actually works – is way too high.
"For example, does a general punter know the importance of weight in a horse race and how this is calculated? And even if they do, is this what they base their decision on?"
A simple interface that presents information in a way that's easy to follow makes race betting more accessible, he concludes.
How is Metric taking on the challenge of revitalising race betting?
Metric believes it can offer a solution to racing's woes through its partnership with Racebook HQ. By offering a managed trading solution that ensures global coverage, it addresses the expectation for a product that's "always on", created by 24/7 football.
"No matter where in the world your customers are, there will always be a race going to post," Linford explains. "Moreover, the product will look and feel like the full service on every single race, with early prices, form, silks and reasonable limits."
The automated pricing engines provided through the partnership reduces the burden on operators' in-house teams, especially for sports that are "notoriously difficult to trade" such as racing. Clients can progressively expand the range of markets they cover, opening up the service as they optimise their race betting offering.
Metric's confidence in its odds means it protects margin through price management, rather than customer profiling and restricting business, removing a key point of friction from the user experience.
Think back to the Gambling Commission's figures on race and football betting turnover. There's not much difference, until it comes to gross yield.
In the year to March 2023, football betting's margin in Great Britain was 10.5%, compared to 7.7% for racing. Factor in regulatory costs such as the Horse Race Betting Levy and the margin gap widens further.
"Operators are desperate to protect their margin so we see concessions like Best Odds Guaranteed getting ever meaner for the player," Edwards says. "Tier one operators are already either disabling Best Odds Guaranteed or greatly limiting the offer by time, by race or by amount."
Confidence in pricing means returning customers
Metric's trading capabilities means operators can have confidence in its pricing, protecting turnover and ultimately reducing that urge to limit the offer. The supplier factors in liabilities and risk tolerance to devise bespoke trading strategies for an accurate picture of customer betting strategies and aptitude. That in turn maximises profitability, by tracking a punter's projected yield.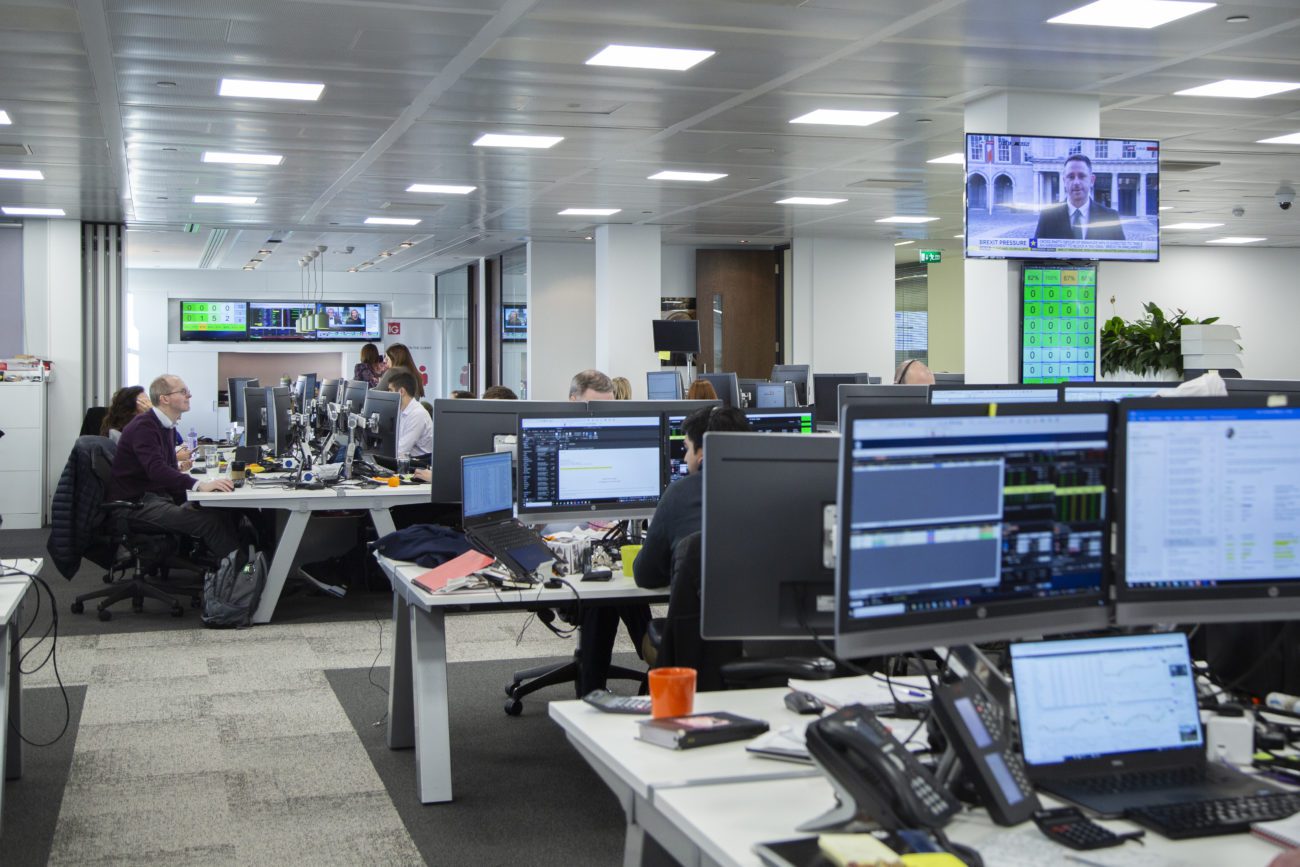 That automated pricing also ensures fewer changes and less frustration caused by slower or rejected bets. This improved user experience prompts increased betting activity and higher turnover on underserved markets. In short, a Grand National punter can evolve into a recurring race bettor, rather than one that sticks to football the rest of the year.
The addressable markets for a sportsbook grow significantly as a result. Lower tier or challenger brands, for example, could significantly increase their range of races covered, particularly for international racing.
Even tier one UK operators will benefit as they can increase the range of markets offered across all events and add early pricing to races of all types, rather than starting price only.
Taking the lead from football – making racing familiar
That goes some way to giving new punters a route into betting on horse racing. But Metric is focussed on going further, by making it familiar. Why not repurpose bet formats popularised by football for racing? As the audience bets on racing, football sets out a roadmap of products to keep them engaged.
Content such as build-a-bet, flash betting and same-game multis could find a whole new audience in the sport. Linford believes introducing these types of innovations from other sports can drive digital transformation and engagement.
There are products out there hinting at what is possible. Sky Bet is innovating through its Yes/No and Quickpicks features, for example.
Taking race betting back to the front of the field
Linford sees more green shoots. "The UK Tote has done a great job of reinvigorating pool betting in the UK while still appealing to sophisticated customers," he says. "There are also a wealth of data and content providers out there trying to demystify racing and potentially bring in a new audience."
Horse racing presents a never-ending series of puzzles to crack, Linford says, but solving these opens up a lucrative market.
As the annual racing events worldwide show, it still draws in the punters. For example, 7.5 million people watched the 2023 Grand National. The audience for the Cheltenham Gold Cup peaked at 1.7 million. Football may dominate the airwaves, but racing remains part of the cultural fabric.
Declining participation shows a need for action. But betting on horse racing could make that jump from also-ran to a banker. Making that happen starts with the core product.
Matt Edwards, Head of user experience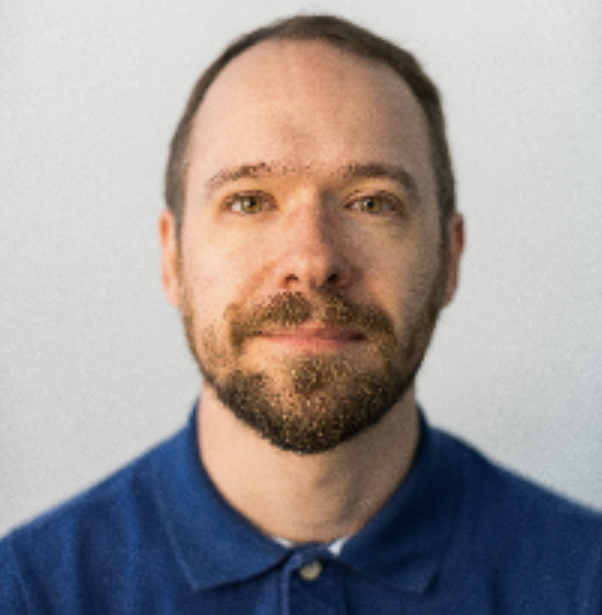 Charlie Linford, Trading Director
About Metric Gaming
Metric Gaming is a boutique provider of B2B sports betting software and services that, uniquely, offers operators all the control and autonomy of an in-house Sportsbook with the convenience of a turnkey solution. All Metric's products are built using proprietary technology with innovation at their core, focussing on the need for operators to have new and engaging sports betting products and services.In 2022, Metric announced an exclusive strategic partnership with Lacerta (powered by Starlizard), with an aim of setting new standards in the provision of automated solutions for sports betting operators across the globe. This ground-breaking deal was followed by a similar long-term partnership with RacebookHQ, the industry leader in providing innovative solutions for racing products. These exclusive products and services, allied with a next generation platform, allow Metric Gaming to increase revenues, enhance products, and reduce costs for ambitious sports betting operators.More information can be found at www.metricgaming.com and on Linkedin