Fixed odds racing: Sure thing or pulled up?
| By Cole Rush
|

Reading Time:

7

minutes
New Jersey passing a bill to legalise fixed-odds betting on horse racing suggested the sport may be able to ride the wave of gaming regulation sweeping the US. But progress to and from that milestone has been slow, especially when there is huge potential upside for the industry.
Amid rampant sports betting hype, US horse racing has continued to make an impact behind the scenes. Recently, fixed odds horse race betting has been a hot topic, especially as legal sportsbooks proliferate across the US and new states regulate.
Fixed odds horse racing is an enduring component of more mature gambling markets such as the UK and Australia. As it has with sports betting, online gaming, and other forms of regulated gambling, the US plays catch-up.
Horse race betting remains a stalwart element of the US gambling landscape, but fixed odds could bring much more attention to the sport in the coming months and years.
US horse racing status
It's easy to get distracted by the flashy sports betting apps making their way across the country, and just as easy to pine for online casino legislation to catch up with its sportsbook cousins. Horse racing's heritage stretches back further as the first legal form of gambling in many states, including those where sports betting has yet to make headway.
Though it may seem to fade into the background, overshadowed by its flashier relatives, horse race betting has enjoyed success in recent years, according to industry stakeholders.
"Many don't appreciate how popular horse racing is in the US," says Alan Casey, chief executive of AllSported, a provider of made-to-measure horseracing odds.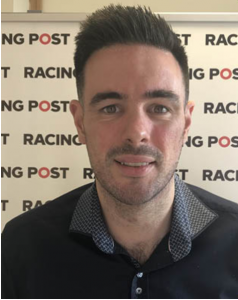 "The Kentucky Derby draws a staggering number of people each year, both to the tracks and to the action on TV. There is also a huge amount of wagering via off-track betting."
Casey notes that major US networks such as ESPN will often cover the big races, including the Derby, the Preakness Stakes, the Belmont Stakes and the Breeders' Cup. And this exposure has contributed to a strong period for pari-mutuel wagering – despite challenging operating conditions – says Michele Fischer of SIS Content Services.
"In 2021, horse racing pari-mutuel handle in the US was the highest since 2009 with annual turnover at $12.2bn," Fischer says. "It's hard to pinpoint precisely why that was the case, especially given that there were 15,801 fewer domestic races in 2021 compared to 2009."
The factors at play are hard to pin down, as Fischer notes. The pandemic spurred more players to shift online, and sports betting brought new bettors into the digital space, possibly bleeding over into the horse racing world.
But racing has to evolve if it is to thrive in this new digital world. Other stakeholders emphasise the need for change in the US horse racing industry, noting its future may be under threat – something that fixed odds betting could mitigate.
"We're seeing decoupling bills that threaten to take away the requirement to host horse racing in order to have a casino, so this represents a threat to the sport," Fischer warns.
Tom Waterhouse of Waterhouse VC is a veteran of the racing industry, first as an on-course bookie then company executive. He says there simply hasn't been the growth in prize money in the US as there has been in his native Australia.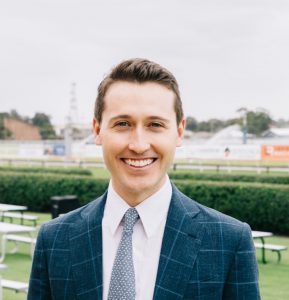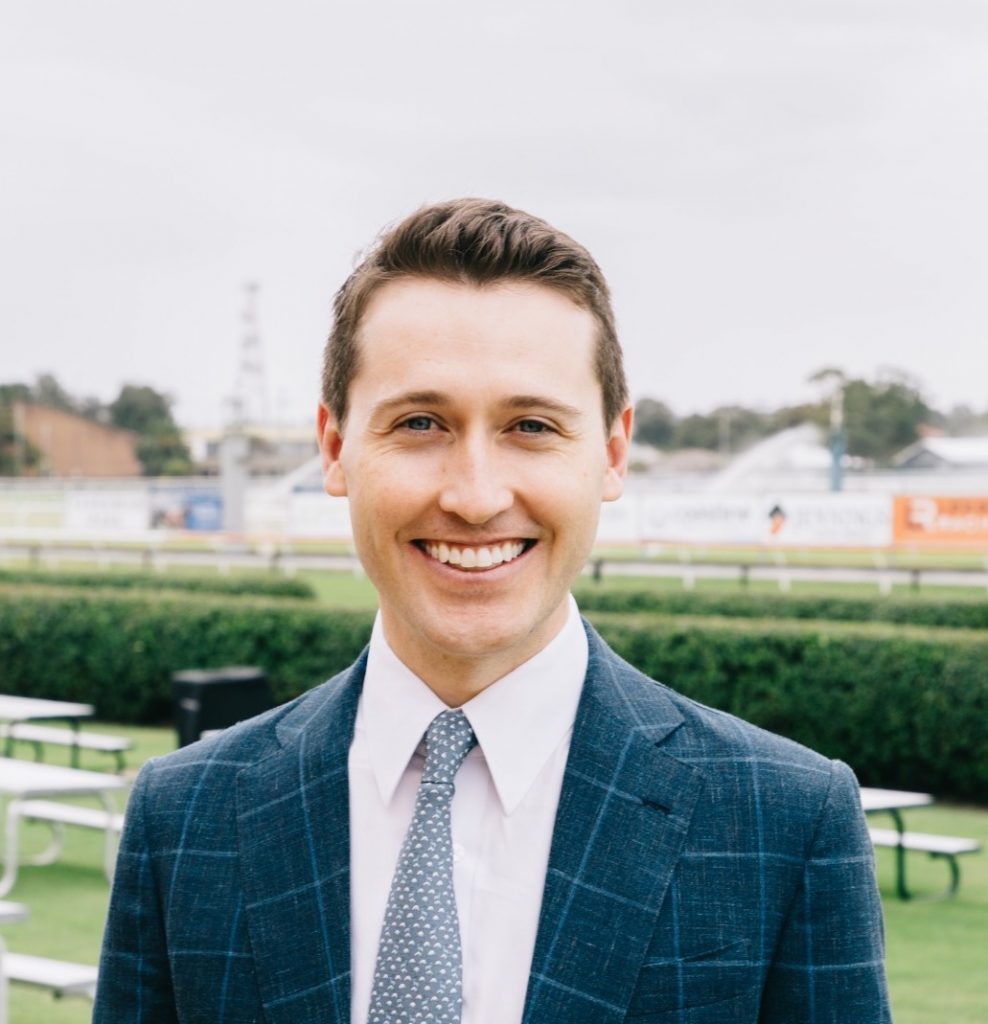 "Instead, you've seen horse racing dwindling," Waterhouse continues. "There are many reasons for that, not least the growth of sports betting and igaming. However, there is a big opportunity for horse racing to become a complementary product to US online sports betting."
Indeed, most of the movers and shakers in the horse racing industry see sports betting as an opportunity. Hop on board or get left behind.
BetMakers' CEO for North America Christian Stuart says the US racing sector is at a "pivotal yet exciting moment".
"Pari-mutuel handle has remained relatively flat for the past 10 years," he says. "We see an opening for stakeholders to enact strategic changes that will further strengthen and enhance the sport, expand its appeal to more participants and fortify it against competition from other gaming options."
The interrelated opportunities offer the potential for millions of new players and existing sports bettors.
"We believe horse racing will be a separate revenue vertical added to the main menu inside of the sportsbook apps," Stuart continues. "Fixed odds simplifies the types of wagers available and allows customers to know with greater accuracy what a specific wager will pay out."
The one-two punch of sports betting and fixed odds wagering can bring horse racing back into the fold as a key segment of the gambling trifecta (completed by the third component of online casino).
Looking to one state, ever the early adopter, offers some insights on how fixed odds will change the game for horse racing.
Eyes on New Jersey
New Jersey Senate Bill S3090, signed into law in August 2021, authorises fixed odds wagering in the state, with 50% of profits after expenses to be paid back into the racing industry. New Jersey leading the charge in new gambling frontiers has become the norm, so it's no surprise stakeholders are looking to the Garden State as an example.
"Much of the industry is taking it slow but watching New Jersey closely," Spotlight Sports Group's senior vice-president of B2B partnerships Rick Wolf says. "Much like the introduction of sports betting in the US, New Jersey will lead the way and both the lawmakers and stakeholders in other states will see how things play out before pushing ahead aggressively with action."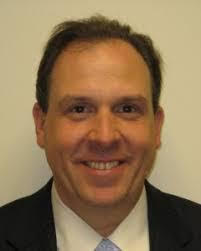 Wolf points out that it took "almost a year" to come up with the commercial model that racing industry stakeholders would support and with provisions to protect pari-mutuel wagering streams. "Beyond the state legislation and regulations, this enterprise requires agreements with fixed-odds technology companies, horseman groups, and track operators in state and out of state."
There's a complex web of regulatory challenges and partnership deals to iron out, and as usual New Jersey is taking the first crack at it. In fact, New Jersey's status as the testing ground for new gambling frontiers has become a standard talking point in the industry.
BetMakers' Stuart believes it could prompt a similar wave of legislation in other states, just as it did with sports betting. But he sounds a note of caution: "Still, as we have seen, the process can take more than one legislative session to complete."
According to Fischer, it's important to refrain from seeing New Jersey as the model to follow – it's not live yet, after all. She notes that New Jersey's legislation authorises fixed odds wagering as a separate category for racetracks, rather than implementing it into a sportsbook. "It's highly complex, and there hasn't been much progress," she says.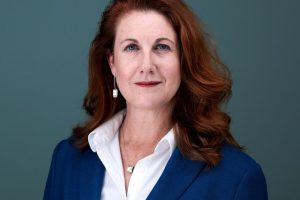 However, prospects look brighter elsewhere. "We see a more positive picture in Colorado," Fischer adds. "The Colorado Department of Revenue's Division of Gaming has drafted rules to allow horse racing in the sports wagering realm that are in the process of gaining approval.
"Potentially, we could see fixed-odds horse racing in Colorado as soon as this summer. They have done a great job to reach this point with multiple stakeholder meetings. New York and Louisiana are also considering it."
Whether Colorado beats New Jersey to the punch remains to be seen. In the meantime, operators and other stakeholders are analysing the pros and cons of fixed odds horse racing.
Benefits and hurdles
One throughline among horse racing experts is the widespread benefit that could come from fixed-odds betting. Additionally, most agree that the challenges presented by the opportunity are both surmountable and worth the effort.
"The certainty of price associated with fixed odds is a big draw for a lot of customers," says Alan Casey of AllSported. "Even though sports betting is in its infancy in the US, bettors are more sophisticated in their understanding of line movements from betting on American football. They're aware of how the market forces can impact the lines."
If delivered well, Casey says, this could become the case in horse racing. The benefit – a knowledgeable and engaged audience – is worth the challenge of educating consumers about fixed odds.
"A constantly evolving market is more fun, as customers attempt to beat closing lines, rather than placing a bet and letting the pool decide whether the bet's value increases or decreases. This puts the power back in the customer's hands," says Casey.
On top of the added revenue streams and new user betting opportunities, fixed odds betting (and horse race betting in general) offers a rather unique proposition to US bettors: around-the-clock races.
"The US only has short seasons," says Tom Waterhouse. "20 weeks for NFL, 80 games in the NBA. Then big blocks of the year where these sports are just off. Horse racing is on from early morning to late night."
Factor in the time zone difference, and US bettors can watch races at almost any time of day.
Waterhouse continues: "Horse racing doesn't need to become everyone's first thought. That might still be the NFL or NBA. But racing becomes part of the ecosystem."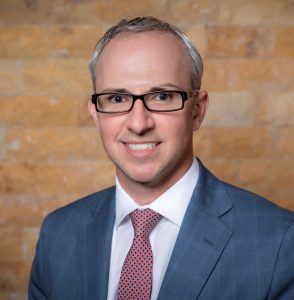 Christian Stuart of BetMakers agrees: "The nature of fixed odds betting appeals to sports bettors, presenting operators the opportunity to reach a new audience," he says. "The always-on availability of racing helps betting platforms access an expanded schedule of content from all over the world, any time of day."
What's it going to take?
Most stakeholders agree. Fixed odds betting should form a vital part of horse racing's future. Further, most believe it will become the norm within the coming years. But how will it get there?
"This is a lengthy process that requires state-by-state approval and time to get the product integrated into sportsbooks," says Michele Fischer. "I do believe that eventually horse racing fixed odds betting through sportsbooks will become a strong distribution and revenue channel."
Casey says the priority should be educating racetracks on how it can benefit their existing businesses rather than cannibalising it. Furthermore, he warns that ensuring data distributors aren't taking too large a cut, so that operators can offer competitive pricing, will also be vital.
"If a fair commercial model can be found to ensure tracks, operators and data distributors are all comfortable then the result will be a fair and exciting product for the customer, and that ultimately means it will be good for the sport."
Tom Waterhouse has an overwhelmingly positive view of fixed odds' prospects, saying he would be "very surprised" if it does not grow to contribute the majority of racing turnover. "In terms of customer numbers, the majority will soon be fixed odds," he adds.
But for BetMakers' Stuart, there is a clear five-step path for fixed odds race betting to get established in the US.
"One, education. Two, lawmakers and regulators giving fixed odds the same opportunity they've given sports betting. Three, a thriving marketplace. Four, a commitment to improving integrity services, reporting and compliance.
"And five, an equitable model where returns to all participants occur while offering a fair, reasonable price to the customer."
The path is clear and the first two states could soon be live. Now it's time to see which states follow.