Industry insiders say New York Times series paints unfair picture
| By Buck Wargo
|

Reading Time:

6

minutes
State lawmakers and stakeholders in the gaming industry have taken aim at the New York Times for its critical reporting on the expansion of US sports betting just as the industry met in Las Vegas to discuss best practices related to responsible and problem gaming. By Buck Wargo.
In late November, the New York Times, in a year-long investigation, outlined how the industry lobbied state officials with gifts and contributed millions in campaign donations to spur expansion after the repeal of PASPA in 2018.
The series depicted how ads on television and websites for making bets had become unavoidable and outlined the consequences to public health, taxpayers and the sports world.
The Times wrote that lawmakers gave out tax exemptions, which ultimately subsidised operators' luring of patrons with free bets and other promotions, and found promises of tax revenue haven't materialised.
When it comes to responsible gaming, the New York Times said the industry has been "creative in devising ways to persuade people to keep betting even after they lose money, but tools to make it easier to quit – some run by gambling companies, others by states – do not always work".
It cited how in Indiana, people who sought the state's help to prevent them from gambling were still able to place bets.
Industry reaction to new York Times piece
Bill Miller, president and CEO of the American Gaming Association, took the newspaper head on at the winter conference of the National Council of Legislators From Gaming States (NCLGS) in Las Vegas.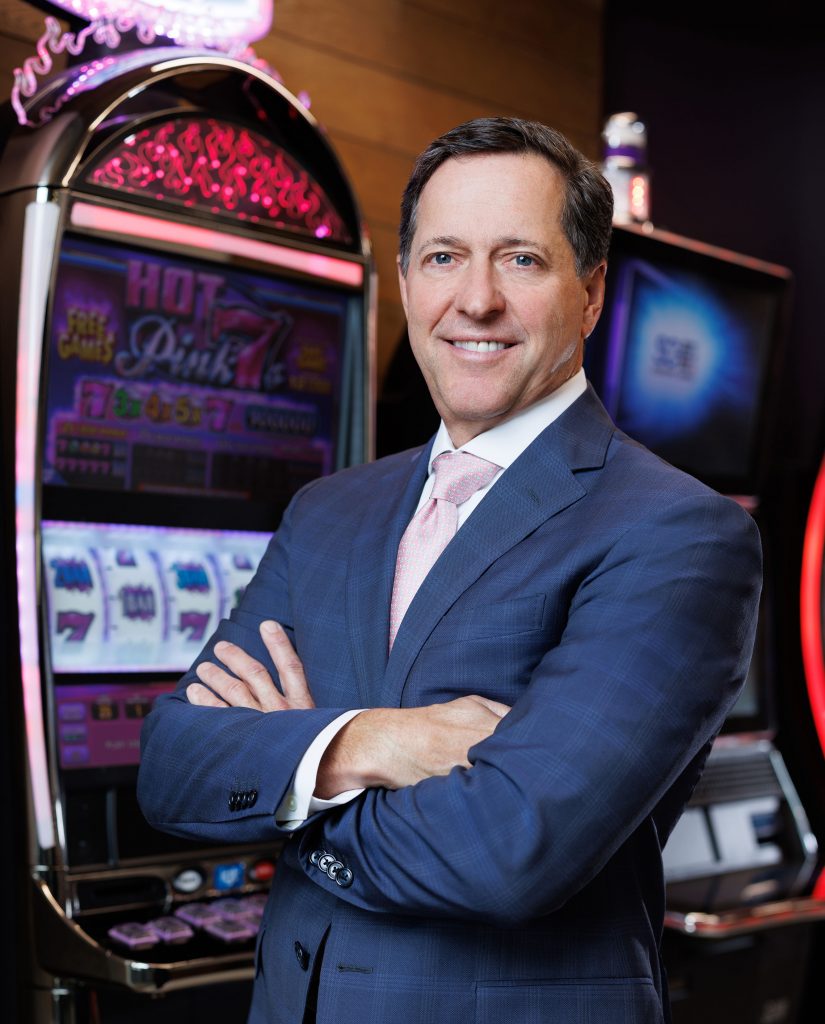 "We looked at the New York Times when they came knocking on our door eight to ten months ago that they were hostile," Miller said. "They had an agenda and decided what they were going to write before having conversations with us. The question was do we engage them or do we not.
"My strong view was it was important for us to engage them and have conversation and do everything we could to separate myth from fact."
Miller said he took issue with the notion of lobbyists trying to shape legislation to their industry's benefit "is some shocking thing" when it's the way the legislative process works at the state and federal level.
The stories, Miller added, ignored a strict regulatory framework of the gaming industry and the massive social and economic benefits it creates.
"Particularly as sports betting continues to grow, we're removing an entire illegal market, whether it's a corner bookie or the mob or offshore online websites," Miller said. "It's moving these people to a safe and regulated market. There was a lot of good work that was not considered by these reporters."
Miller said he believes the New York Times editors dropped the five stories on the Sunday before Thanksgiving because they didn't think there was anything interesting in them.
"It reminds us of our commitment to responsibility and the importance of distinguishing the legal and illegal market and never having a finish line," Miller said. "We have a collective responsibility to make sure we are telling the story and that we're improving. We looked at and measured who is reading this and if this had legs on social media and what sorts of ramifications of this there are.
"It is incumbent upon us to look at what vulnerabilities we have collectively and how we work together to make it better. It's essential for how we want to grow and continue to have a thriving gaming market."
The AGA has been focused on the illegal gaming market in the US and wants states and federal officials to crack down on it and hand down indictments.
The illegal gaming market is not only unregulated and untaxed but it doesn't provide any consumer protections, Miller said. The AGA estimates more than a half trillion dollars a year is wagered in the illegal market and that there is $44 billion a year in lost gaming revenue, one third of the total gaming market.
"Responsibility is core to how we operate as an industry," Miller said. "History recognises there are some inherent risks within some people within a population that gamble, but we want to make sure that we have a long, successful and sustainable industry. The only way you do that is by putting responsibility at the core of how you want to do it.
"We're going to convene researchers on what responsibility looks like in a digital age. It is time for us to look at what responsible gaming looks like in the digital age where so many transactions are mobile and digital."
In talking of the New York Times series, Shawn Fluharty, a member of the West Virginia House of Delegates and NCLGS vice-president, said sports betting expansion in his state was driven organically and lobbyists were thwarted in attempts to impact legislation.
"A lot of these states are passing legislation that looks different," Fluharty said. "If there was an overabundance of influence by the sports leagues or other people of power, these pieces would be identical but they are not."
Fluharty also noted that operators would often go beyond the law on responsible gambling efforts.
"Since we passed sports betting and igaming [laws covering] the ability to identify a user and know if they are interacting in a strange way that points to a red flag for responsible gaming, the technology is there and these companies are implementing that," Fluharty said.
"It's not even something that needs to be done from the legislative perspective because a lot of these companies are already doing it. The last thing they want is a bad business model."
With illegal gaming, Fluharty said there's no responsible gaming aspect as a part of it, and that's why having a regulated, open and transparent market is necessary.
June Taylor, chair of the Ohio Casino Control Commission, said responsible gaming is core to the regulator's mission, and it takes it seriously as it prepares to launch sports betting in January.
While many citizens enjoy the products offered by operators, there are some who need assistance and have ways to protect themselves and their families.
"We know too often the devastation that can occur in families when there is an addiction challenge and when there is the inability to have that restraint," Taylor said. "Although the focus is on the launch, our focus is also to make sure those resources are there. We are one of the few states that has a gambling court.
"We're trying to make sure we have some complementary structure for responsible gaming, to be prepared."
No "smoking gun"
Jon Ford, state senator from Indiana and NCLGS president, said he didn't read the New York Times articles but says they were looking for a "smoking gun" and didn't find it.
He said his group has been working for two years on developing a resolution with the help of the University of Nevada Las Vegas and states like Massachusetts setting a national standard for responsible gaming that will be adopted by NCLGS next summer.
"It is put upon us policy makers and folks in the industry to develop strategies to help those people that may have gambling addictions," Ford said.
"When we went from horse and buggies to cars there were a lot of deaths, but we (as a nation) put things in place and now those numbers are back down. We are trying to get out in front of this and set policies in place that protect consumers."
Alan Feldman, a distinguished fellow on responsible gaming for the UNLV International Gaming Institute, said after having spoken with some of the New York Times reporters, it was "clear they didn't want to hear anything that was going to balance out the story".
Feldman said that doesn't mean the article should be dismissed, but it's unfortunate the newspaper didn't offer a more balanced story.
"There's a lot of stuff going on in the articles that is true and probably deserving of some attention," Feldman said. "There are some states where responsible gaming doesn't come up at all. There are plenty of companies that pay lip service. It doesn't mean all of the states and all of the companies are doing something bad, but there's room for improvement.
"That would have been a reasonable conclusion for a balanced story. I can't tell you how many times I hear from people that companies are doing nothing. That's absolutely not true. They may or may not be publicising everything they are doing, but they are doing a lot. Could it be improved? Of course across the board, but that doesn't mean you pretend it doesn't exist."
Feldman said there are only a few states that give the issue "a fair do" and names New Jersey and Massachusetts among them. It's been a big topic in Colorado as well, he adds.
States that have legalised gaming have to understand the impact of illegal gambling in a different way, Feldman said. People have ignored sports betting in the US for more than 100 years, but the good news is most people didn't get harmed.
"But a whole lot of folks did and now is the time that it's legal and that states have to be thinking about what they are doing to provide the necessary protections for folks who are dealing with the illegal side," Feldman said.