ESPN makes its betting move as Penn lets go of Barstool
| By Robin Harrison
Disney-owned sports broadcaster ESPN is moving into sports betting in partnership with Penn Entertainment, which will sell the Barstool brand back to founder Dave Portnoy.
Penn's Barstool Sportsbook is relaunching as ESPN Bet this autumn through the $1.5bn deal. This immediately provides the brand with a footprint across 16 legal betting states, covering its mobile website and app and desktop site.
Penn says its partnership with the largest sports brand in the US increases the long-term adjusted EBITDA potential for its interactive segment by between $500m and $1.0bn.
Penn is divesting Barstool Sports, its sportsbook brand since 2020, as a result. Barstool founder Dave Portnoy buys back 100% of its share capital "in exchange for certain non-compete and other restrictive covenants".
What about theScore and icasino?
Exclusive access to ESPN assets
ESPN Bet leverages ESPN's multi-platform reach, while taking advantage of Penn's operational expertise and product offering, including a new platform that launched in the US last month.
It becomes ESPN's exclusive sportsbook, effectively ending existing partnerships with the likes of DraftKings and Caesars. Both brands were previously mooted as potential sportsbook partners for the broadcaster.
Penn, meanwhile, receives odds attribution and promotional services including digital product, traditional media and content integrations. It gains access to ESPN talent and other services to maximise awareness of ESPN Bet.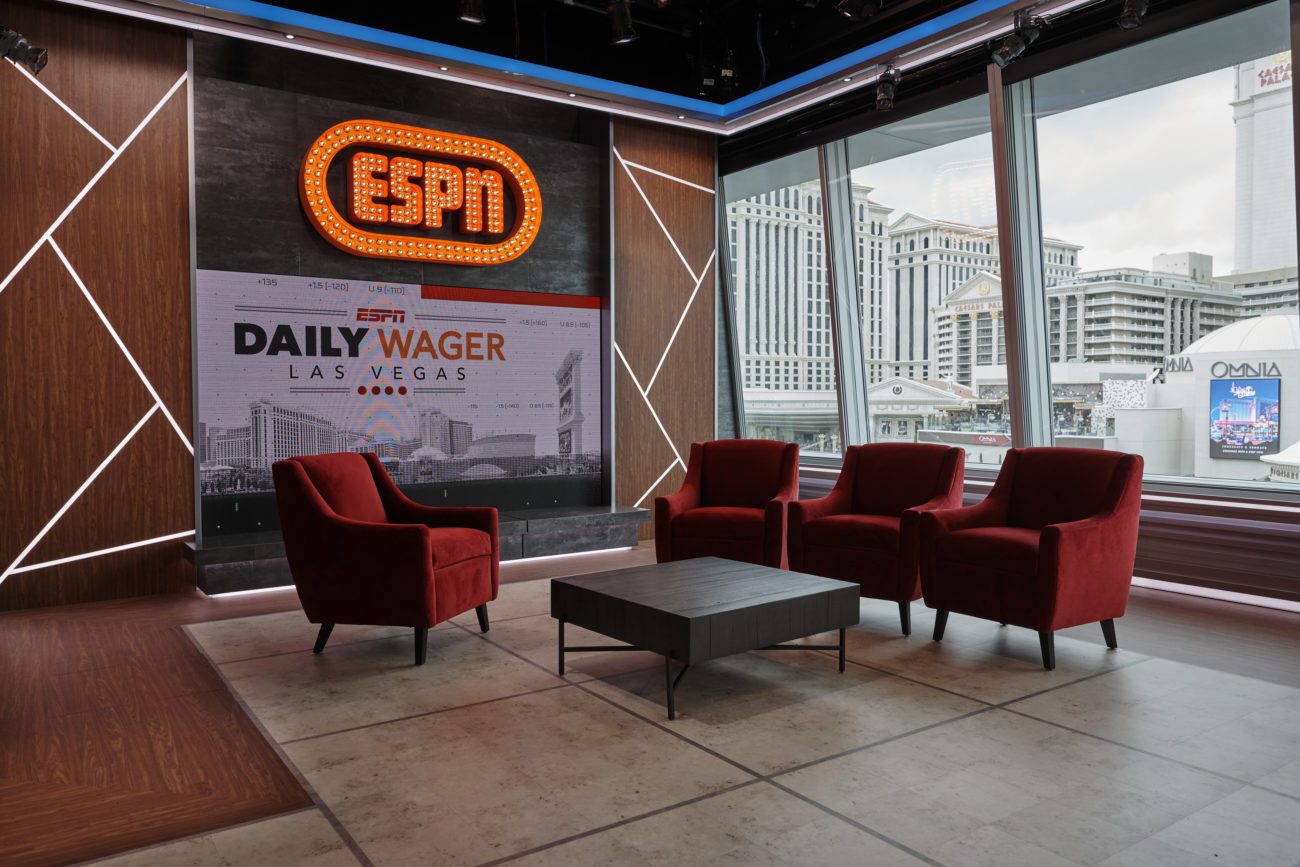 The audience it can access is vast. ESPN is the largest sports media brand in the US, with over 105 million monthly unique digital visitors. Its social media presence tops 370 million fans and 25 million subscribe to its ESPN+ streaming service.
The terms of US sports betting's latest mega deal
Penn will pay $1.5bn in cash payments over the ten-year term of the deal. ESPN is granted a further $500m of warrants to purchase 31.8 million common Penn Shares in return for media, marketing services, brand and other rights provided.
ESPN's stake in the business could grow further should ESPN Bet hit market share targets for online betting. Meeting these performance thresholds grants ESPN an option to purchase up to 6.4 million additional common shares.
It also gains an option to appoint one non-voting board observer. After year three of the agreement, this converts to an option to designate a director to Penn's board.
"Give fans what they've been requesting from ESPN"
"Our primary focus is always to serve sports fans and we know they want both betting content and the ability to place bets with less friction from within our products," said ESPN chair Jimmy Pitaro.
"The strategy here is simple: to give fans what they've been requesting and expecting from ESPN. Penn Entertainment is the perfect partner to build an unmatched user experience for sports betting with ESPN Bet."
Penn and CEO Jay Snowden was "the right long-term strategic partner to build ESPN Bet into a leading US sports betting platform", he continued.
Snowden: "We can't wait to get started"
Penn Entertainment takes a step forward as an industry leader thanks to the "transformative, exclusive" agreement, CEO Snowden added.
"ESPN Bet will be deeply integrated with ESPN's broad editorial, content, digital and linear product and sports programming ecosystem. ESPN Bet will also benefit from Penn's operational experience, extensive market access and proprietary technology platform, which successfully debuted in the US this July.
"Together, we can utilise each other's strengths to create the type of experience that existing and new bettors will expect from both companies and we can't wait to get started."
What does this mean for TheScore and icasino?
TheScore, another media property acquired by Penn, remains its flagship brand in Canada. That business, Snowden said, provided evidence of the operator's ability to leverage media brands in betting.
Hollywood Casino, its igaming brand, will also benefit from ESPN Bet. The rebranded app will include a separate Hollywood-branded icasino product in legal states.
Barstool back under Portnoy's control
ESPN Bet means Penn has no need for Barstool, a sports media brand it first bought into back in 2020.
The operator began rebranding its betting offering as Barstool Sportsbook later that year. In the years since it upped its stake, ultimately acquiring the business outright in August 2022.
Whether the non-compete and other restrictive covenants mentioned by Penn block Portnoy from relaunching a Barstool betting product remains to be seen. The operator retains rights to 50% of gross proceeds from any subsequent sale or monetisation event around the brand.
"Barstool has been a great partner and we are thankful to Dave Portnoy, [CEO] Erika Ayers, [media personality] Dan Katz and their team for helping to rapidly scale our digital footprint across 16 jurisdictions in the US and introducing their audience to our retail and digital products," Snowden said.
"The divestiture allows Barstool to return to its roots of providing unique and authentic content to its loyal audience without the restrictions associated with a publicly traded, licensed gaming company."
Disney finally places a bet
The deal brings to an end years of speculation about ESPN's – and parent company the Walt Disney Corporation's – plans for sports betting.
As far back as 2021 then-CEO Bob Chapek suggested the House of Mouse was looking to grow its presence in sports betting. ESPN, he said, was "a perfect platform" for these plans.
It previously took a less enthusiastic view towards gambling. After acquiring Marvel and Star Wars studio Lucasfilm, slot licensing deals lapsed. A slot based on The Simpsons also disappeared from casino floors after Disney acquired 20th Century Fox.
Betting forms a key part of the sports experience for its under-35 audience, he said a year later. Speaking at the D23 fan event that year, he suggested there was huge industry interest in partnering ESPN for a sportsbook app.
"If you have a house that you're gonna put up for sale and you have a hundred buyers, you probably got a pretty cool house."