Buying and selling the future of US sports betting
| By Robin Harrison
|

Reading Time:

8

minutes
WagerWire is taking the simple concept of buying and selling bets and aiming to disrupt the US sports betting industry. As it looks to do away with transactional sportsbook experiences, and operators buy into the vision, chief experience officer Travis Geiger tells iGB there's a new breed of executives ready to take charge.
"From the bettor's point of view, it's like StockX or Coinbase," chief experience officer Travis Geiger says of WagerWire's core proposition. "We want to be your central hub for all things sports betting. We're not just trying to sign you up; we're trying to be a part of your betting journey."
It's a big claim, but WagerWire is entirely different from any other US sportsbook. It holds affiliate vendor licences in 16 US states as well as Washington DC, Puerto Rico and Ontario. Not to mention affiliate partnerships with some of the biggest names in the industry – but the core product feels unique to that sector as well.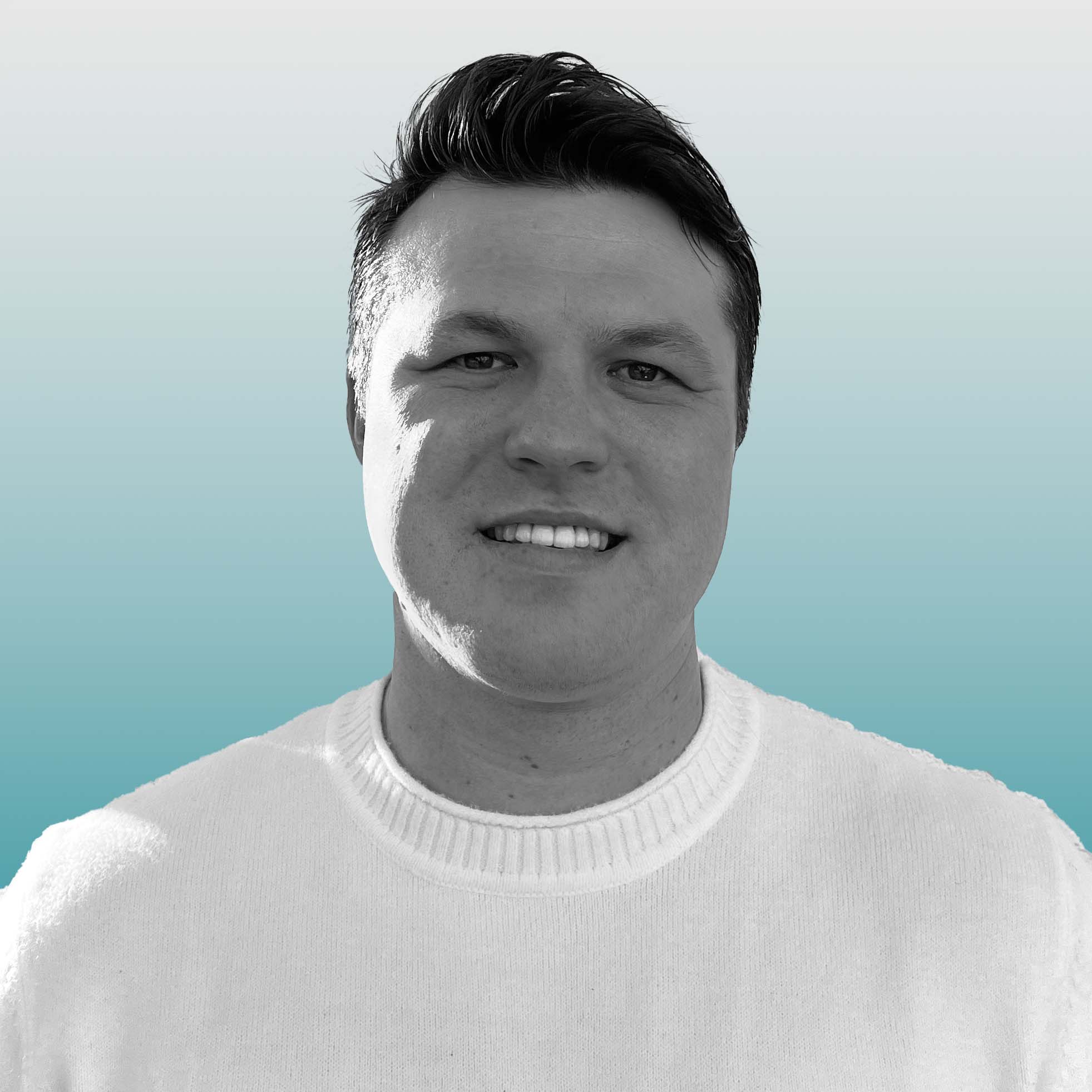 StockX or Coinbase are good points of comparison. WagerWire is developing a secondary marketplace where you buy and sell sports bets.
The bet becomes a trackable asset, appreciating or depreciating in value. Others want a piece of the action? They'll be able to buy in.
Integrate with sportsbooks to provide a single view of betting activity across every provider? They'll be able to track the value of their bets, watch WagerWire's extensive content from a roster of creators – through its recently launched media network – and even calculate the market value of their betting portfolio.
A Bloomberg terminal for betting
As the integrations ramp up, the vision grows broader. "When you go to WagerWire, you'll see all your bets in portfolio form.
"From FanDuel, to DraftKings, to Caesars. All there in one universal wallet.
"WagerWire takes this a step further. It allows you to maximise the value of your choices on the primary market. Then when bets settle, the money goes into your sportsbook accounts, so you can place more.
"What we want to be eventually is like a Bloomberg terminal, a central clearing house for bets."
How film, data and banking have combined to form WagerWire
So where did this masterplan come from? Across WagerWire's three founders, it's not hard to see elements of each of the team in its product. CEO Zach Doctor comes from the banking sector, reflecting the bets as an asset class concept that underpins the product.
CTO Guy Dotan brings the insights, from his background in data. He's also the only founder with some previous experience approaching sports betting, through a stint at Stats before its Perform merger.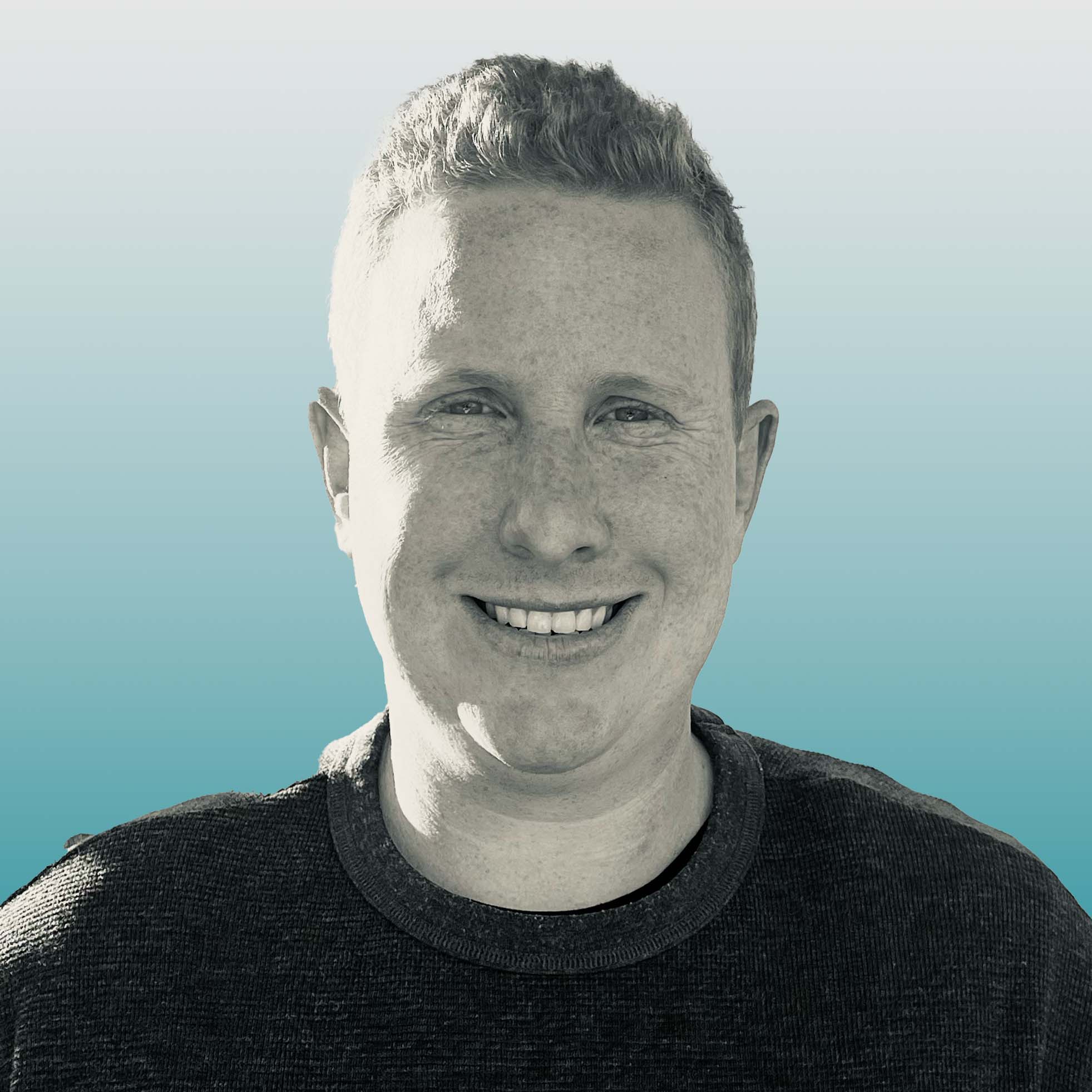 And Geiger? His background is in film, from production and crew roles on films such as Todd Haynes' Carol and The Velvet Underground, and even an uncredited part in Tarantino's Once Upon a Time in Hollywood. Of the three he may seem the least likely to pivot into sports betting, but while the team puts the finishing touches to the app, it's the content that's bringing in the audience.
Community values
Through its social media activity WagerWire has built a sizeable sports betting community. Its main Twitter page has recorded over 10 million impressions in 2023 alone (a number that jumps to over 50 million across its entire community). That has contributed to the recent wave of affiliate deals.
It's a stellar line-up. There are top tier brands such as BetMGM and Caesars, as well as challengers from SuperBook Sports, to Kindred's Unibet, Tipico, Rush Street Interactive's BetRivers and SugarHouse and 888's SISportbook. They're not sports betting veterans, but they're catching the industry's attention.
"It's been a positive that we didn't come from inside the industry," Geiger says. "We had a clarity and a vision that was not burdened by all these things that have been ingrained for people in the industry."
What's Geiger finds surprising, but also gratifying, is how new thinking is welcomed by US sportsbooks.
That, after all, has brought in investors such as Miami Marlins co-owner Roger Ehrenberg, micro betting pioneer Joey Levy and NBA all-star Richard Jefferson. That in turn provides access to the operators.
Going to the grassroots
On the affiliate front, there's plenty to offer. Working with a roster of creators, there's a range of shows that run through its community hub. Yes, there's educational content, if you want to know what over/under is.
But it goes much further. Twitter spaces cover topics such as betting for women, in The Queens Round Table, to mental health, as well as dedicated team-specific discussions. The aim is to showcase different thinking from a growing community.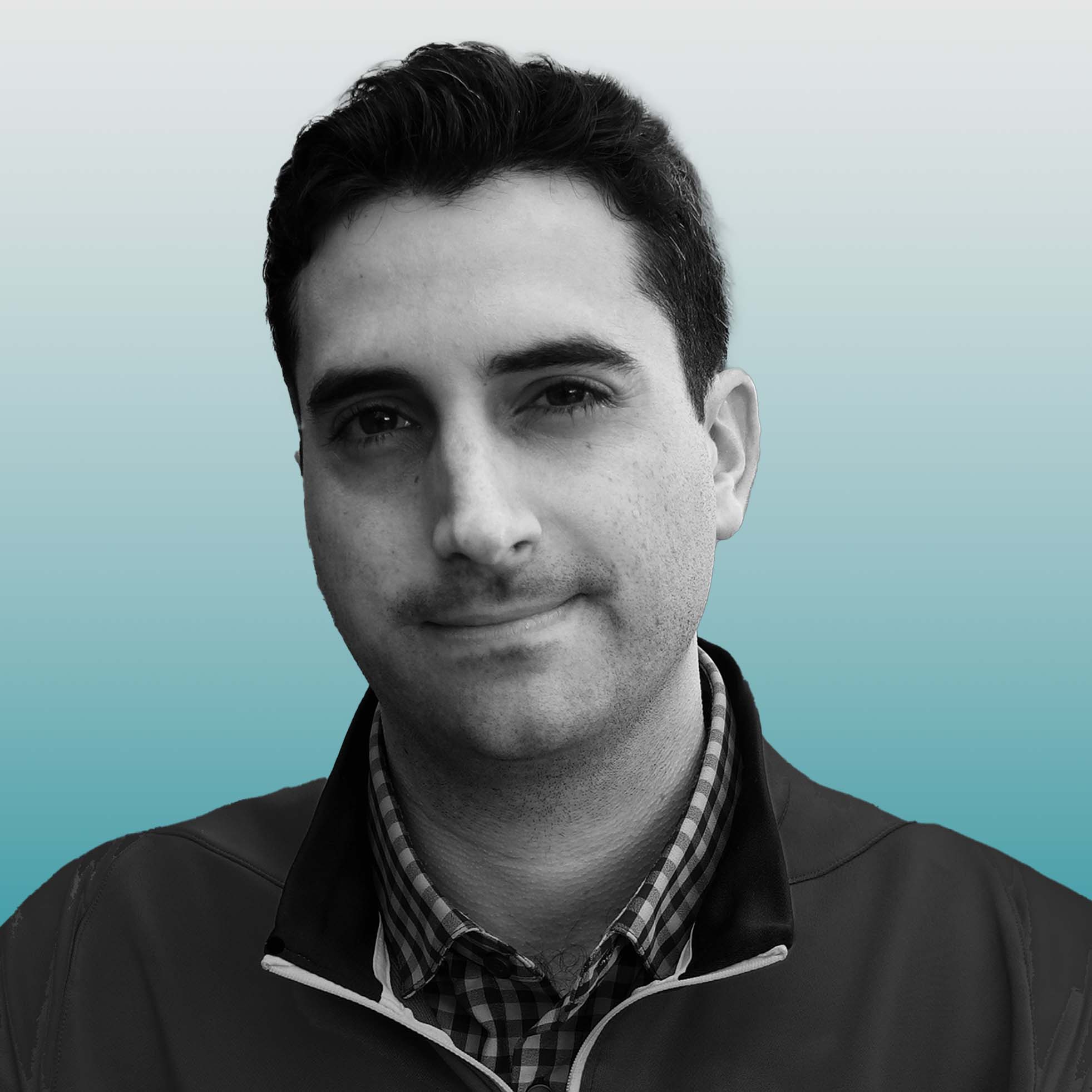 It's less about getting the biggest names in, more about bringing like-minded people together.
The plan is to create a community of advocates, essentially. "We're kind of bottom up, from the individual upwards," Geiger says. "I think trust stems from the individual.
"I feel a lot of marketing is going top down; it's spray and pray. We think trust and loyalty and community is built on an individual level, so the people that are going to be our first users, they're creating content – we believe that fans have just as legitimate and sometimes better takes than the expert class."
It's an echo chamber, in Geiger's eyes. A player scores, every single US sportsbook tweets the same highlight, only with a different banner ad. Whereas an individual, who's placing similar stakes at the books, already has something in common with the end user.
Creating a community around buying and selling sports bets
This grassroots approach extends to the development of WagerWire's flagship app. "We're not looking to put out an app that's fully baked," Geiger explains. "We're looking to iterate in concert with our community, in concert with bettors. We're looking for feedback."
As a nimble startup, he's confident the team can build in real-time. It'll look to directly engage with its players, iterating every day.
"We know all different types of people are going to be using our app, so we want to listen to everybody, and do things a little bit different. We want people to poke holes in it, tell us what could be better, what's not working for them."
After all, Geiger says, community is what drives sports betting. It's an extra layer of competition, on top of the competition the bettor is watching. Currently, the experience on offer is very transactional.
WagerWire's out to change that, and it's got the relationships with the books. How, then, will it take that relationship into real-money US sports betting, if it is to become the Bloomberg terminal for betting?
Taking a bet on the WagerWire vision
"We're coming with fresh eyes and a reverence to the institution that is sports betting, but also without fear to do something different," Geiger says in response. "The experience isn't where we think it needs to be, or where we think it will go. We want to help these books evolve faster than they could on their own, to supercharge their R&D maps, not to clog them. We're here to grow their handle."
A player is going to be able to place bigger bets, he predicts, as they have a way out by selling a piece of the action. There's a better hook for signing up this way as well.
"You might be on your couch with a friend, getting blasted with ads on television. But what makes you sign up for a sportsbook? Well, my friend is right next to me riding a bet and I want to ride with them.
"My friend is what makes me sign up for a sportsbook, not the TV. And that experience is free; you just need the product to support it."
It's coming at a time when operators are looking inwards, aiming to maximise returns from existing states as market openings slow. "They know they have to innovate," Geiger says. "And this is a no-cost competitive advantage.
"As a startup we're not looking to squeeze nickels and dimes out of bettors. And we're not looking to squeeze nickels and dimes out of books. We're here to change the paradigm."
A startup in a harsh climate
Selling that vision at a time when investors are less willing to splash the cash – something that has already claimed two high profile sportsbooks in the past year – is not easy. WagerWire's first fundraising round completed early in 2022, where war, inflation and the threat of recession were prompting investors to be less forthcoming. "Things haven't improved," Geiger says.
"We found in good times, investors are willing to take a swing at an idea. In bad times, they will only take a swing on results, which presents a challenge when you're doing something that's never been done before."
Finding investors such as Joey Levy and Scott Marshall, the co-founders of micro betting pioneer Simplebet, has been a massive asset. "They knew micro betting was this outside chance, and now it makes up a significant amount of market share. They see WagerWire as the other end of the barbell.
"So the people that have seen one of the biggest paradigm shifts see this as the next one. We're very lucky to have found them because it's only a small group."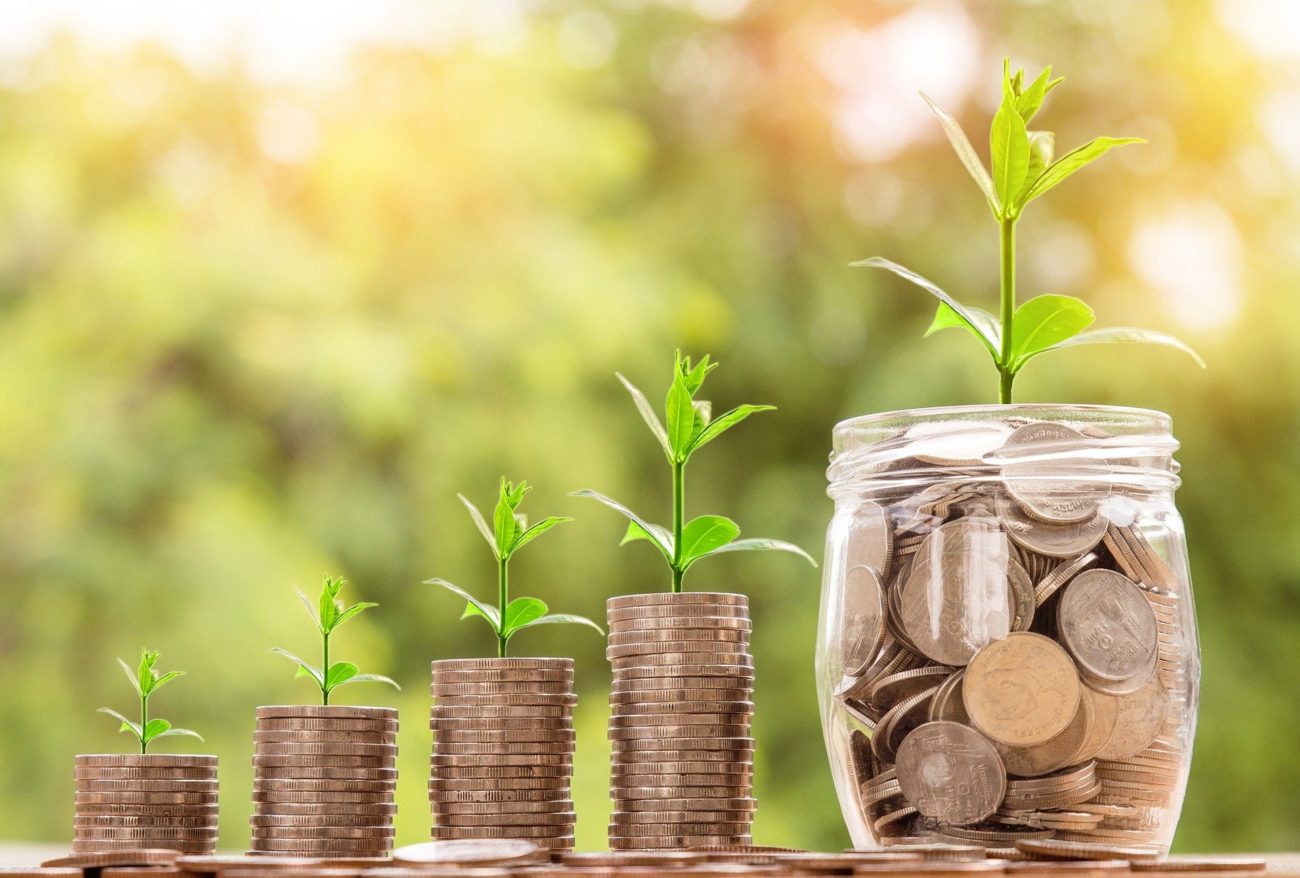 Other venture capitalists? "They're trying to raise funds in a tough macro and we feel for them; institutional money is hard to come by. But when you have a strong idea, you can find people outside the institution and that can see the promise.
"The idea is also easy to describe. It's 'sell your bet'. The simplicity of that attracts family offices. It attracts athletes, all sorts of people, which makes it easier than something beholden to institutional investment, or such a niche that only the industry would understand it," Geiger points out.
"We feel like we have a product with broad appeal and that broadens our investor base."
A new leadership class emerges
A new round is underway. Aiding that push will be a proof of concept through WagerWire's app launch. The plan is to have it in the app store this month as a free-play product. This means players can sync their bets, track their progress and win some prizes.
It sets the stage for the real-money roll-out later in 2023. This way, Geiger points out, people will be used to the product. "It won't be a foreign concept any more."
Ultimately WagerWire wants to form a part of the next generation of industry leaders. There's a larger, younger and more diverse group that Geiger sees as potential game changers for US sports betting.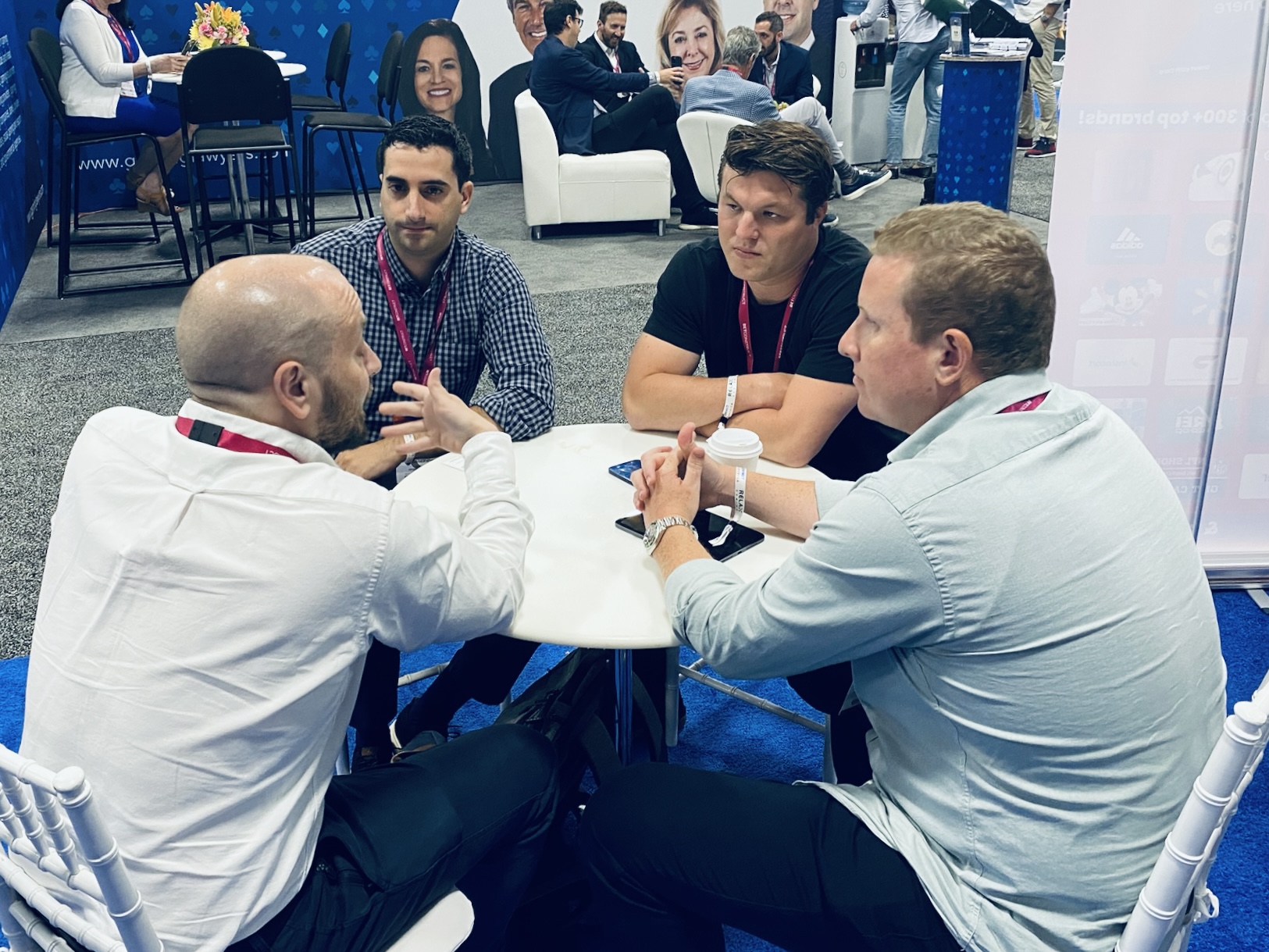 "We're working with Quarter4 to use their advanced AI probability calculator to flow into our socials," he says. "People like Kelly Brooks, who started Quarter4, or Jaymee Messler of The Gaming Society, they're just some of the sharpest people in the industry.
"And they're women; they're expanding the audience. We have women running the site, women working in our company – it's the new guard. It's about what works and where we are all going together.
"There's a new leadership class emerging, which we like to count ourselves a part of," Geiger says of himself, Doctor and Dotan.
That's Kelly, that's Jaymee, that's Joey Levy at Betr and SimpleBet, Eliana Eskinazi at Wagr (since acquired by Yahoo), Jason Shapiro at Vivid Seats, it's Jeremy Levine at Underdog Fantasy. All these startups are really driving sports betting forward.
"We're putting all the pieces in place to be the future leaders of the industry."