Five reasons why trading talent is the key to sportsbook success
| By Robin Harrison
|

Reading Time:

8

minutes
Consumers in key markets such as the US are already price-sensitive and on the hunt for depth and breadth in their betting options. Sportnco's director of product Kévin Brocard and head of trading Laurent Bedout set out why an experienced team of trading specialists can make or break a sportsbook's chances of building a sustainable platform for growth.
Pumping money into marketing is a key tactic for sports betting operators looking to raise their profile and build an audience, but only the operators that underpin this with a strong product are going to increase their odds of success.
Evidence from YouGov suggests a strong brand and marketing can only take a sports betting operator so far. Its most recent Global Gambling Profiles survey of attitudes towards the industry suggests only a fifth of players in the UK and US consider familiarity with a brand as an important factor when placing their bets.
What, then, is going to get players depositing and spending in the long term? Pricing is at the forefront of bettors' minds. In the UK, 44% of players are looking for the site with the best odds.
The US market may be less mature, but 32% of consumers will still be eyeing the odds when choosing where to stake their cash. The breadth of markets available is also going to influence the US audience, with 31% flagging this as an important factor.
That's what the end user wants, but how does this work in practice? Sportnco, acquired by Gaming Innovation Group in April this year, sets out how an experienced trading operation provides the flexibility and quality required to create a solution that ensures bettors opt for your brand over the competition.
1. You can create a bespoke offering for your key markets
When it comes to trading, a one-size fits-all solution is out of the question. Variables such as gaming tax rates, local punters' preferences and external competition mean each market requires its own approach.
For Sportnco, which launched first in the highly restricted, heavily taxed French market, that flexibility has been built into its trading team from its inception, director of product Kévin Brocard explains.
"This has allowed the development of adapted trading systems and practices to address different key regulations across Europe and Latin America without compromising on what makes brands grow: competitive betting offers, localised content and differentiation through bespoke margin and pricing settings."
This means Sportnco is as adept at tailoring trading to deliver high margins in high-tax markets such as France or Portugal as it is in delivering thinner margins in low-tax markets such as Spain or Argentina.
"With this expertise developed over the years, we're ready to scale up further and provide nationwide brands support in growing their sports betting activities in a state-by-state or region-by-region context, all of them with their own unique frameworks and particularities," Brocard adds.
That exposure to a range of markets gives Sportnco's trading team an added edge over an in-house team. An operator's proprietary team may be based in a single market, which in turn means there is likely to be a learning curve as it enters new territories. Sportnco, with that infrastructure in place, is ready to fight on a range of fronts.
"The team has been built and trained to constantly adapt to ever changing business conditions and marketing strategies – making it not only particularly flexible and adaptive but also in the capacity of providing our partners with insights and advice to support their development," Brocard points out.
Preparing to win the World Cup
This is supported by proprietary trading tools and a roster of talent hand-picked for their expertise in risk analysis and local sports, from across Europe and the Americas. Exceptional events, such as this year's winter World Cup, are therefore firmly in Sportnco's sights.
It has been preparing to handle "unprecedented" betting volumes between September and the end of the year. This ensures Sportnco and its partners are primed and ready to handle both the pre-tournament build-up and the post-tournament restart of the European football season.
"It is particularly interesting to see different interests from customers develop from one regulation to another and how we can support our partners preparing for the event with tailored pricing strategies, promotional odds boosts or special markets to be advertised in local newspapers or even on taxis," Brocard adds.
Laurent Bedout anticipates "a good show" when the whistle blows on the opening game between Qatar and Ecuador on 20 November, pointing out that players will be in better physical condition than they are for the traditional post-season tournament. Qatar's climate adds an unusual variable, but not one he expects to be crucial.
"It's still early days but we're actively monitoring team news and betting markets to gain confidence in our prices and be ready to take advantage of any opportunities that may arise," he notes.
2. A 24/7 service means experts are on standby at all times
That international reach means Sportnco can offer its clients a round-the-clock service, all using a core team of 15 traders and risk analysts based across its Toulouse and Barcelona offices. It has a human on-hand, day or night, supported by automated risk and pricing solutions, and new collaborators in local time zones are being onboarded across the US and Latin America.
This mix of man and machine is "all about creating as much value as possible, in the most efficient way possible," says Brocard.
"Both automation and human expertise are complementary and come together naturally in this regard. Competitive structures rely on automation to perform tasks for which human intervention brings little to no value at all.
For instance, setting up betting markets on the most popular soccer competitions, where market efficiency and market saturation are at a peak, isn't a process that requires much skill nowadays," he says. "Hence such a task is fully automated so our traders can focus on pricing up special markets on demand or local events for which there is limited historical data and no offer elsewhere."
Ultimately Sportnco's trading team plays a central role across the business, of which trading odds is just one aspect. Its responsibilities reach across multiple functions, whether that's customer care, marketing or product development, as well as providing clients with bespoke betting offers and reactive support.
3. The unexpected becomes the expected
After all, providing reactive support is crucial for clients; by its nature sports betting businesses are constantly faced with a rapidly evolving set of circumstances, something Laurent Bedout sees as a permanent but "very exciting" challenge for his team.
It's one Sportnco addresses through two core tactics. It uses a wide range of reliable and experienced sources to get as many updates as possible, supported by the experience of its traders. The team doesn't just monitor bettors' activity, but also tracks all news coming out of teams and leagues to jump into action as soon as a change occurs.
That rapid reaction can be the difference between an influx of revenue and heavy losses on a market. Laurent Bedout recalls a very real example from the National Basketball Association – a league where team rotation and resting players happens frequently – from 2021.
That year, the LA Lakers announced star forward LeBron James would be rested only hours before tip-off. Across the majority of the industry, it took minutes for the odds for the Lakers' opponents to be slashed from 5.00 to 2.50. Any bettor that took a piece of the action at the original odds would stand to make a hefty profit if the Lakers lost.
"Fortunately, we had taken this into account from the very first second [it was announced] thanks to our NBA traders, who follow this kind of information in real time to act accordingly," he says. "In this type of case, every second represents a possible loss of money, so you have to be on top of the news."
4. Pricing becomes a key acquisition tool
Staying on top of the news, and adjusting odds in order to ensure partners can keep markets profitable, is crucial. As YouGov's survey shows, players are more price sensitive than many would expect.
That in turn means a well-placed offer or odds boost can act as a key acquisition driver. But as Brocard points out, odds boosts and similar features have become common place in the industry. Operators therefore need to be creative to stand out in a fiercely competitive market.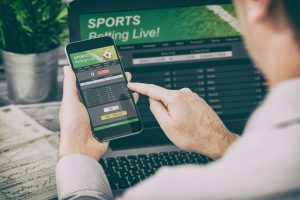 It has worked with clients to identify cost-effective ways of promoting their sportsbook, such as targeted margin boosts, price highlights, and – using its international reach and expertise – exclusive markets.
"At the end of the day, this is all about value perception from customers and differentiation and this is where our experts can really make a difference," he notes.
YouGov's polling already suggests that the price sensitivity is already a key factor, and it will become a stronger element in the decision-making process behind opening an account or playing a bet. That suggests bettors are becoming more skilled.
That in turn potentially causes headwinds; traders and risk managers have to keep up with an evolving consumer skillset. There are instances of these avid bettors having their accounts limited and, if they are not treated fairly, changing regulations could put operators at risk of fines, penalties and licence suspensions – or players will see the brand as unfair, and take their stakes elsewhere. Simply put, limiting a customer's play is going to damage your brand.
"Beating the market in a sustainable way also represents a real challenge in itself and this means long-term operational profitability while remaining competitive and fair in the eyes of existing and potential customers," Brocard warns.
"Failing to find the right balance here will inevitably impact brand reputation and could lead to further negative consequences for the organisation as a whole – declining numbers, high acquisition and retention costs to name a few."
5. They're just a message away
In that environment of constant change clients need to know what's going on, why changes are being made and have them explained as soon as they happen. Ultimately, Brocard says the focus is on making Sportnco's team feel as integral a part as its client's own staff.
Whether it's an ongoing chat through WhatsApp or a Skype call, the team looks to talk regularly with partners, to understand and address needs and challenges. "Building those relationships has always been a key success factor in Sportnco's growing business," he adds.
"We position ourselves as true partners, and the trading team plays a key role in that. All levels of the organisation are fully focused on client satisfaction and there is absolutely no action taken here at Sportnco that doesn't support this idea of premium B2B solutions and services."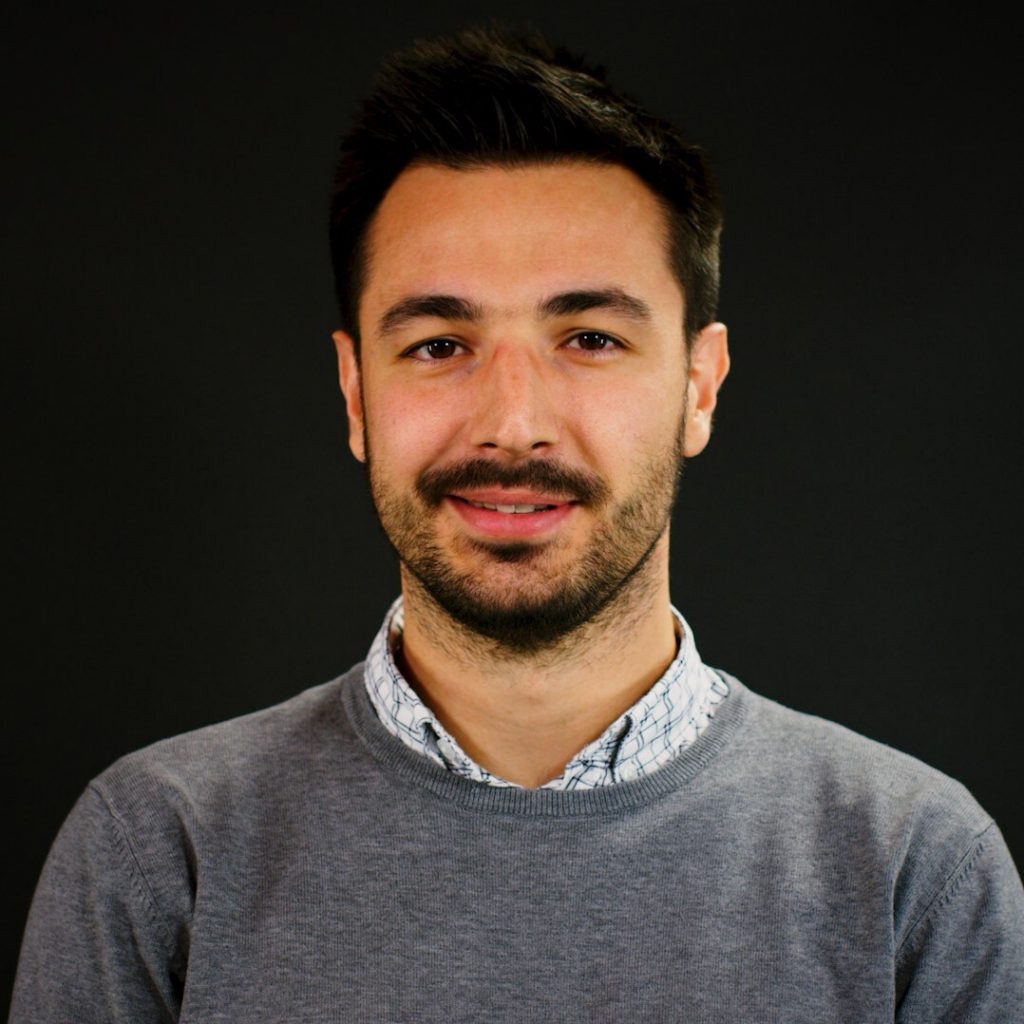 Kévin Brocard has been working in the gambling industry for 12+ years, starting as a sports trader with Paddy Power prior to joining Sportnco in January 2016, he worked as chief operating officer from 2017 to 2021, and now leads the Sportsbook product strategy and development as Sportnco's director of product.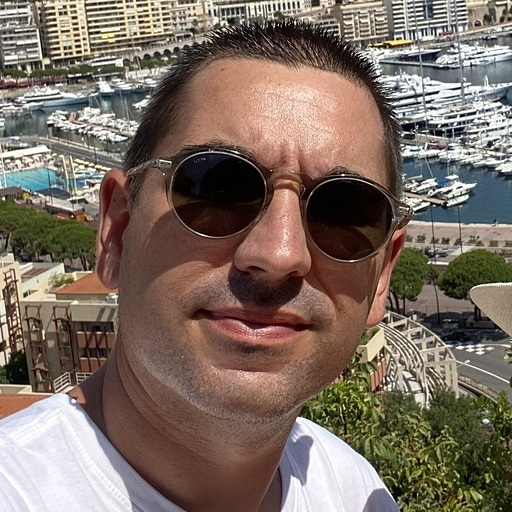 Laurent Bedout has worked at Sportnco for over twelve years now. After being a sports trader, he took over the position of deputy head of trading in 2014, before becoming head of trading from 2019, in charge of all sportsbook operations related to the sports offer and risk management.
---