Can LeoVegas help MGM take the lion's share?
| By Marese O'Hagan
|

Reading Time:

4

minutes
LeoVegas' acquisition by MGM marked a new direction for the industry, one that highlighted the limitlessness of its mainstream potential. Gustaf Hagman, CEO of LeoVegas, tells Marese O'Hagan how this deal will implant LeoVegas into the industry's consciousness.
The official conclusion of MGM's acquisition of LeoVegas was a year in the making. For Gustaf Hagman, it couldn't have come soon enough.
"This time last year, MGM made a bid for LeoVegas," he explains. "Then there was a four-month period until the completion date in September.
"During that time, we could prepare but we couldn't execute anything. We could only prepare to be part of the world's largest integrated resorts group."
Although it was by all means "overwhelming", it was worth the wait for Hagman, who reveres what MGM has to offer.
"They [MGM] have a big part of what is known to the world as being the strength of Las Vegas," he says. "Of course, it's been an overwhelming year in that sense."
Pride of lions
It's difficult to overstate the enormity of a company as historic as MGM acquiring, by Hagman's own admission, a company with "roughly 1,200, 1,300 employees".
Hagman says the acquisition opens LeoVegas' studios up to creating a whole host of new games for players, having now gained access to MGM's IPs.
"MGM opens up a lot of IP rights," he says. "They're iconic. We believe a lot of people around the world will be able to identify these brands."
As for how these new games will be supplied to players, Hagman explains how Push Gaming – the slots operator that LeoVegas recently entered into a deal to acquire – will factor into the process.
"We had suppliers in-house previously, called Blue Guru Games and Leo Studios," says Hagman. "Together with Push Gaming and our own team, we hope to be able to build even more games internally."
Out on a limb
Push Gaming marked LeoVegas' first acquisition since LeoVegas was acquired by MGM.
As a new acquiree, Hagman knows that choosing Push Gaming came with the added pressure of not just affecting LeoVegas' operations, but also MGM's.
"The strategy is to take over a large part of the value chain in this industry," Hagman explains. "Then it becomes natural for us to look at games suppliers, maybe payments suppliers."
"Eventually, we focus on the gaming supplier side. We had been looking at several games suppliers, but we liked Push and the team over there."
This signifies a new opportunity for LeoVegas and MGM, which will see the companies push their games out even further – and acquire more customer data in the process.
"It means that we can supply our own brands, be it LeoVegas or Expekt," Hagman clarifies. "It also means that we will learn a bit more about our customers.
"For instance, in the Nordics, they play games differently to how they're played in the UK, versus Germany, versus Spain. We'll learn a lot about that when we're collecting our data, meaning we'll be able to offer a more personalised experience for the countries we're present in, for our customers."
This process began last month, when LeoVegas launched its sports betting brand, Expekt, in Denmark. According to Hagman, the brand performed better in its first 10 days in Denmark than it did during the same period in Sweden.
Going global
Despite the admiration for MGM, Hagman is direct about this being a deal that has culminated in a give-and-take relationship between both companies, almost like a partnership.
"They [MGM] are coming from a land-based perspective and they are the masters, the black belts of land-based casino," he continues. "Now they've acquired LeoVegas, who are black belts in digital and online casino."
In other words, LeoVegas has as much to offer MGM as MGM has to offer LeoVegas – particularly in areas of core growth.
"MGM acquired a company that is a decent size," Hagman explains. "We have nine different licences, but we also have our own technology and we have a platform. I think that was one of the core reasons for the LeoVegas acquisition."
This signifies what Hagman sees as the most important facet of this deal – a coming-together of two companies for a common goal. But this, he says, must be evidenced by actual growth.
"In their eyes, they want to have a decent sized, well-managed company that is dedicated to taking LeoVegas to the next level," he explains. "We give that – together with MGM – by continuing to look at growth."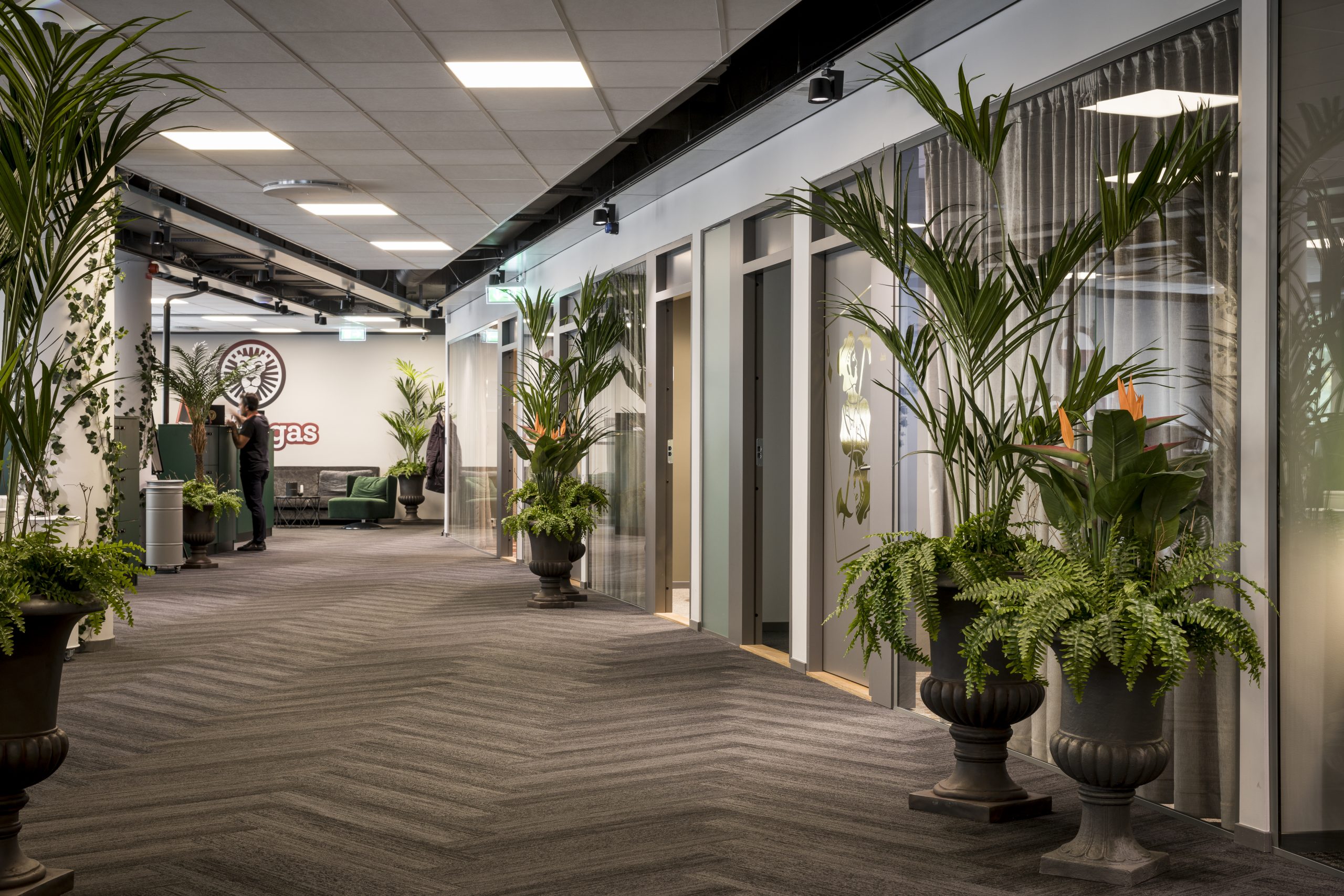 The next steps
As expected with a deal of this calibre, Hagman has high hopes when it comes to how MGM and LeoVegas will operate in the future.
"They are very supportive," he says. "There are great opportunities there."
Much of this hinges on what MGM can offer LeoVegas, across a number of operative areas.
"MGM is supportive in bringing LeoVegas up as a global brand, to continue our mission in having the world's greatest igaming experience," he says. "That is not only in customer acquisition, it is also in product and the experience of our customers on site."
For Hagman, a level of pride has come with this deal. He recognises what LeoVegas can bring to the table and is keen to bolster the brand, but he pays equal attention to how MGM can make LeoVegas' offerings even better.
This outlook affords admiration, but also – crucially – respect.
"It's a nice story – two lions coming together, two prides."