Kambi on building the future of esports betting
| By Daniel O'Boyle
|

Reading Time:

4

minutes
Kambi's acquisition of Abios is a statement of its intent within the world of esports. Chief operating officer Erik Lögdberg explains how the data and technology provider's expertise within its field complements what Kambi does well within traditional sports.
An acquisition such as Kambi's deal to buy esports data and technology provider Abios is one built on opportunities for the future.
For chief operating officer Erik Lögdberg, the acquisition – worth up to SEK270m (£22.6m/€26.4m/$31.1m) – was a chance for Kambi to shape the future of a vertical still in its early stages.
"What we see and why we wanted to acquire a company with esports expertise is that it's still very immature as a market and as a product," he says. "That is a competence that we really wanted to acquire.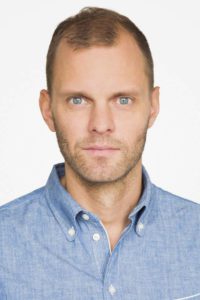 "We see, primarily within live betting, huge opportunities to deliver a great and friction-free product."
In Lögdberg's view, the deal combines Kambi's existing strengths – a large, dedicated trading team to build odds and algorithms – with the specific knowledge of esports that Abios offers.
"We could come with our risk, trading and algorithmic expertise from traditional sport and put that together with someone like Abios who are niche experts within the esports area with data management skills," he says.
"On the trading side, it's a fairly manual product, so our focus now with Abios will to be join the teams from Kambi and from Abios to create a richer, automated, faster live product.
"It's probably less about quantity and much more about quality. I'm sure quantity will also increase, but the quantity that we offer in terms of esports markets is already quite big."
The esports opportunity
Esports had long been a clear market of opportunity within the gambling sector, but the novel coronavirus (Covid-19) pandemic made its potential appear much more immediate. Lögdberg notes that at Kambi, esports betting had continued to retain the popularity it first saw when traditional sports events across the globe were cancelled.
"Kambi has been offering an esports product now for probably about five years," he says. "It took a big step forward during the pandemic of course, but like a lot of things it stayed at those kinds of levels when sports came back, so I think that ended up being a big move forward for esport betting.
"I think the consensus is that within the next five years, it will probably be at least double in size."
With that opportunity, Kambi chief executive Kristian Nylén's statement at the time of the Abios deal – noting that "the esports category has long been under careful consideration by Kambi" – may not be surprising.
Lögdberg says there wasn't another specific deal that Kambi was pursuing, but it had been well-positioned to acquire a complementary business due to its strong cash balance.
"There was not another deal we'd gone anywhere far with in terms of esports," he says. "Part of our strategy, with a lot of cash on our hands, is always to look at M&A opportunities that can complement our existing offering.
"And together with that, we are opening up our platform both for outsourcing and for M&A, whether that's on the UX side or the trading side. So the timing is really good for how a company like this can integrate into the Kambi platform."
While things had been set up well for some time for Kambi to make a similar acquisition, its timing helped showcase Kambi's diversification efforts after some less positive news.
The announcement of the deal came soon after major Kambi client Penn National Gaming announced its intention to eventually move off Kambi's platform as it had agreed a deal to acquire theScore, which is building its own sportsbook technology. While the close proximity of the two deals may not have been deliberate, a chance to diversify Kambi's offering does help it offer something that might stand out from in-house offerings.
"Obviously a deal like this takes time, so of course what happened a few weeks earlier isn't directing what happens," Lögdberg said. "But regardless, it's always important for us to strengthen our quality, to become stickier and to have more areas of differentiation and uniqueness, that's just always the case for a supplier like us.
Improved experience
Outside of trading, though, is another side of Abios' business dedicated to user experience, with bolt-on features designed to engage customers, something that would be a new area for Kambi.
"We've never really done much on the UX side [of our esports offering]," Lögdberg says. "Abios in that area is actually already working with many of our partners, building widgets and similar things in the user interface."
However, Lögdberg says the move doesn't necessarily mean Kambi will look to roll out similar content within its traditional sports offering, but if that does happen, it would likely be through another acquisition rather than building out.
"I think strategically we believe it's very important that we have focus," he continues. "In recent years, other third parties, and possibly operators themselves, have been starting to explore more within traditional sports.
"So, I don't think this will mean we'll see the current Kambi organisation – that is, without Abios – going deeper into that area. But from an M&A perspective maybe that could be an opportunity to acquire that kind of expertise."
If Kambi keeps its traditional sports focus on trading, while offering tools to boost the user experience for esports, that may suggest that – when it reaches maturity – esports betting and traditional sports betting may operate differently. Does Lögdberg expect that to be the case?
"I'm not sure of the right answer to this question, but we acquired a company that are the right people to know the answer to that," he says.
"There are certainly many reasons to think that the user experience might be different and the channels you're betting on might be different. And some of those things might just be related to younger audiences, so they might translate to traditional sports."