Pagcor "seriously considering" privatising casino business
| By Zak Thomas-Akoo
The Philippine Amusement and Gaming Corporation (Pagcor) is "seriously considering" privatising its casino business and taking on a solely regulatory role, according to chairman and CEO Alejandro Tengco.
Tengco said that, under his term of leadership, the business' management intended to spin off the corporation's casino business to a private bidder, lengthen the regulator's reach and continue building on the organisation's nation-building programmes.
The Pagcor chief disclosed the organisation's plans at the opening of the ASEAN Gaming Summit at the Marriott Manila Hotel, where he was the keynote speaker.
Since Tengco's appointment in August 2022, the Pagcor board has been open to privatisation talks but he emphasised that welfare of employees during any transition was paramount.
Plans for 2023
A number of projects are planned for 2023, which the organisation says are geared towards "benefiting gaming industry stakeholders [and] upholding responsible gaming".
In terms of specific programmes, Tengco highlighted the creation of regulatory frameworks for online poker operations, the enhancement of slot machine operations, the disposal of outdated gaming equipment and the creation of new regulatory manuals.
"As we speak, our licensing and regulatory group has already accomplished projects like the updating of suppliers' regulatory manual, implementing rules and guidelines for foundations, and crafting of gaming employment license regulations on prohibition on enter, stay, play," said Tengco.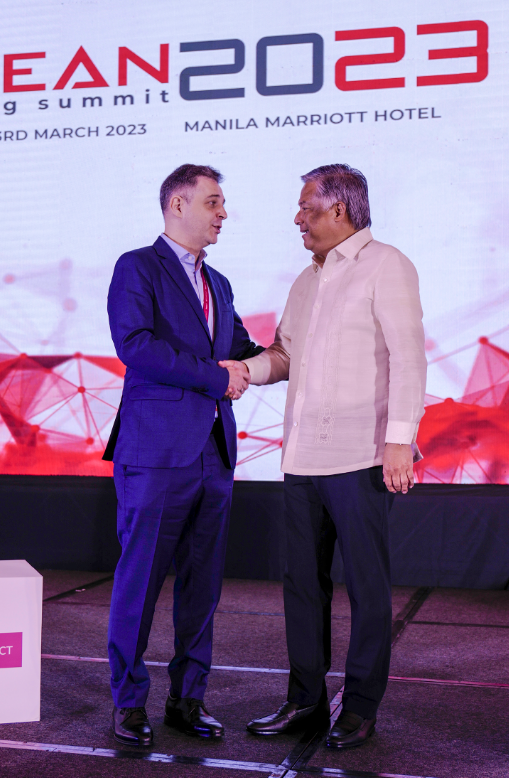 Tengco said that – following the topic of Philippines offshore gaming operators (POGOs) becoming a source of public debate in 2022 – the regulator had revised its policies for online gaming, adding that monitoring efforts were intensified to ensure lawful compliance.
POGOs are a model of online gaming, wherein Philippines-based gaming businesses broadcast Pagcor-licensed online gaming to jurisdictions where it is not regulated, notably China.
While the activity has been legal in the Philippines since 2016, many of the underground businesses in the sector are still in operation – and have been linked to murders, gang activity and modern slavery.
The continued existence and state sanction of the sector remains a sore spot in relations between the Philippines and the People's Republic of China.
Enforcement failings
Tengco admitted that enforcement failings had occurred in the past, and pointed to new engagement with various government bodies including the Department of Interior and Local Government, the Philippine National Police, and the National Bureau of Investigation to reform the Mutual Cooperation Agreement, which governs the country's fight against unlicensed gambling.
"We acknowledge our limitations on the side of enforcement and on our capacity to address illegal gambling, thus we reinforced our partnerships with various law enforcement agencies to address this concern," he said.
"We are studying the possibility of regulating other facets of the overseas gaming operations, or the possible regulation of special class of business process outsourcing companies (BPOs) or those who service legitimate operators licensed abroad and amending the processing of penalties imposed on overseas gaming operators and their service providers so as to discourage non-compliance and involvement in any irregular activity."
Domestically, Tengco said that Pagcor intends to expand its permitted game offerings and products to include live dealer games esports, online horse racing and online arcade games.