Home > Strategy > Swedish monopolies leading cross-sector collaboration
Swedish monopolies leading cross-sector collaboration
| By Daniel O'Boyle
|

Reading Time:

4

minutes
ATG and Svenska Spel once held exclusive positions in the Swedish market, but since 2019 have faced competition from the commercial sector. After the two operators – alongside Kindred – announced a new transparency initiative, Daniel O'Boyle speaks to ATG CEO Hasse Lord Skarplöth and Svenska Spel CEO Patrik Hofbauer about the current challenges facing the two businesses.
For most, 1 January 2019 is seen as the beginning of online gambling in Sweden. But for AB Trav och Galopp (ATG) and Svenska Spel, they had been operating online for years.
Svenska Spel, the country's state-owned lottery, held a monopoly on many forms of gambling in the country. Besides lotteries, it operated, and continues to operate, the land-based Casino Cosmopol brand, the Vegas chain of slot arcades and the online-focused Sport & Casino brand.
ATG, meanwhile, focused on horse racing, holding a monopoly for this vertical.
Of course, it would not be accurate to say that there were no other operators active in Sweden, which had a thriving online grey market prior to 2019.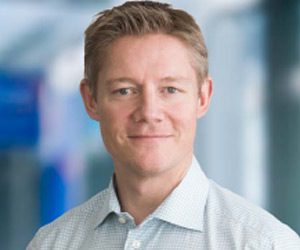 "From our side, we got more competition formally from 1 January 2019. But in reality it was not a big change because we had 20 competitors already," ATG chief executive Hasse Lord Skarplöth notes.
Transparency is key in safer gambling
But both Svenska Spel chief executive Patrik Hofbauer and Skarplöth cite the re-regulation as a contributor towards a problem that each has identified: a lack of trust in the gambling sector.
"Before we went into the reregulation, in the second half of 2018 and the first half of 2019, there was a massive increase in advertising from gaming companies," Hofbauer says. "And also pretty aggressive advertising because everybody tries to protect market share or gain market share.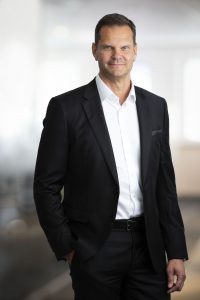 "It was a lot about online casino; it was a lot about bonuses, free spins and quick payouts, things like that. So all of this together contributed to, not trying of course, but to giving the industry a bad reputation.
"And this has continued. The public opinion regarding advertising by gaming and gambling companies has been very negative."
Enhanced reporting
This lack of trust was why both operators announced their latest initiative, one that ties them together at a time when they are just two of many licensed Swedish operators.
The two operators both pledged to report four key responsible gambling statistics twice a year in order to increase industry transparency around safer gambling.
"All in all, I think transparency and information are the keys to understanding trust," Skarplöth says.
Showcasing the current Swedish landscape, commercial operator Kindred joins the two ex-monopolies as part of the scheme. The Unibet operator previously spearheaded its own efforts to increase responsible gambling reporting.
Each of the three operators will report the percentage of customers who were contacted following the detection of harmful gambling behaviours.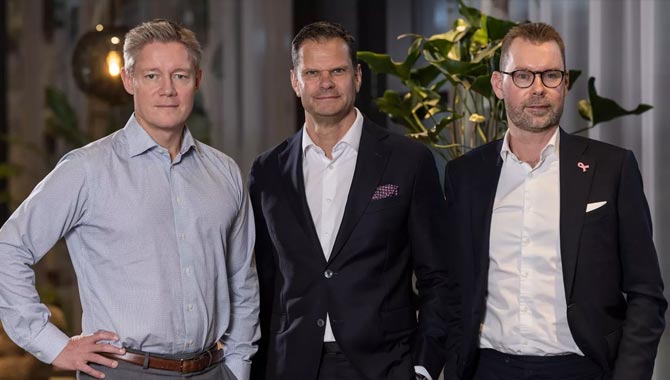 In addition, they will report how much these players reduced their gambling on average, and the share of customers who opted to self-exclude following an interaction.
Svenska Spel and ATG looking to change minds
So will it have an effect?
"My belief is that we could change the opinion, otherwise we shouldn't do this," Skarplöth says.
However, he and Svenska Spel's Hofbauer both note that it won't be easy.
"It should be seen as a first step in a long-term effort to make the gambling industry more transparent," Hofbauer says. "Remember, the primary target group was our stakeholders."
This will help improve the industry's image, ultimately changing public opinion of the sector.
"But we need to understand that this is not a sprint, it's more like a marathon. This will take some time."
Part of the challenge may be in getting the public to understand the statistics and believe operators are making a difference. If trust in the industry is low, the public might not trust that it is really being transparent.
Skarplöth believes this first step will engage those that have an interest in the numbers.
"The most important thing is that those who take an interest in them get them and I think most likely not all of the audience will go into the details but they will recognise that we are transparent and that also sends a message," Skarplöth says.
Which KPIs are Svenska Spel and ATG tracking?
Both Hofbauer and Skarplöth hope that more businesses will get on board and report the same data in the future. In order to encourage this, Hofbauer says, the KPIs chosen were all ones that operators in Sweden must already collect and report to the national regulator.
"The starting point was really that we looked for data that all gambling companies with a licence were obliged to report to Spelinskpektionen, the regulator in the country," Hofbauer says. "And we agreed on four KPIs, those we judged to be of the most interest to the stakeholders."
According to Hofbauer, other operators are already considering getting on board.
"We got a positive response from several other gaming companies who are interested to join the initiative," he said. "And there is of course strength in numbers here. The more colleagues in the industry that get involved the better this will be. And remember, we used existing data. Nobody has to reinvent the wheel."