Why building from the ground up is so important to the new iGB website
| By Stephen Carter
A few months ago, we decided to rebuild the iGB site. Since then we've been working tirelessly to create something we feel showcases our content better and encourages more of you to become regular readers.
Like any construction project we encountered the odd hiccup but we got the foundations in and the site began to take shape.
Then we swapped our hard hats for thinking caps and really got down to work.
Starting with a blank canvas and building brick by brick has allowed us to continually test the site and change what hasn't worked. We're developing the best possible platform for the evolution of iGB and Clarion Gaming in 2020 and beyond.
And now we're ready to launch.
First things first
We started with a list of priorities that you – our readers – told us you wanted:
A better reading experience: One that mirrors the quality of our content and keeps you coming back for more.
More related content: Want to delve deeper? On the new site you'll find the most relevant content at your fingertips.
Findable facts and figures: It's now easier to find the data and analysis that helps inform your big business decisions.
Staying in touch: We've made it simpler for you to sign up and manage the newsletters you get from us. Plus, we're rolling out a few more niche ones to fill the gaps.
By always referring back to these key areas as we built, we've been able to create something that is truly focused around what our readers want.
Mix this with a few technical priorities – site speed, searchability, information architecture, quality code and flawless UX – and you have a new barometer for quality news and content in igaming.
What's changed? And what's coming next?
Product
iGB used to be broken down into news, analysis, intelligence centre, webinars and a few other content types that were tied to our premium subscription service – Intelligence Centre (IC).
With the IC now consigned to the bin, the time has come to get rid of those old terms and simplify how you search.
You'll now find our content broken down into the following areas:
Topic: Find content connected to the area that you are interested in. Navigate dedicated topics hubs across casino & games, esports, social responsibility and more.
Region: Prefer to follow your news by regions? Then break the content down into continents or into specific markets such as the UK & Ireland or the US.
Big picture: Discover what companies are saying with our exclusive Brand View pieces or search through the latest slot releases.
In-depth: All the in-depth analysis from our team of reporters and industry experts.
Data: Pure data in dashboard and report form from our partnerships across the industry.
More from iGB: Webinars, podcasts, reports and digital magazines –right here waiting for you.
Design
We worked with a leading agency to create a website that is easier on the eye across desktop, mobile and tablet. And we're focusing on incorporating visuals – both images and video – into your everyday journey across iGB.
UX
No more clunky journeys through ancient search bars. No more infuriating navigation dead ends.
We invested time and money to understand how users want to navigate our site. By optimising page layout and understanding the user journey we've created a seamless user experience that matches the quality of our content.
Technical
The old iGB site was built in a time before smartphone functionality was a thing.
That meant it functioned like a kind of igaming Frankenstein. Add in our endless bolt-ons and plug-ins and you had a site that moved at the pace of a pensioner in a world that never stands still.
The process of moving to a modern platform, improving the code, upgrading our hosting platform and creating an iGB-tailored site has allowed us to increase the speed and load times of our site by up to 250%.
What's coming next?
We're not finished yet. While the launch of the site is a massive step forward, the project is still a work in progress.
Our new company hub (directory), events and job pages are up and running but we want to improve them further and have them interconnected with each other and our main content.
We want you to be able to seamlessly navigate between the wonderful content on iGB and our events – ICE, iGB Live and iGB Affiliate.
Dismantling the old site and starting from scratch has allowed us to focus on what is really important. With our readers' needs informing all of our decisions, we've designed the new iGB site to be fresh, fast and compelling.
The launch is only the start of this process but it gives us a brand-new platform to build for the future and continually improve the way we showcase our content to you.
It's been a lot of work and there's more to come.
For now, head to www.igamingbusiness.com to take a fresh look at our brand new website.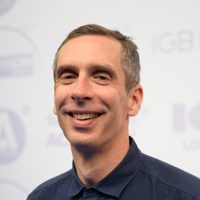 Stephen Carter, Editorial Director, iGB