Building tomorrow's lottery
| By Zak Thomas-Akoo
|

Reading Time:

4

minutes
Following the sale of Light & Wonder's lottery division to private equity firm Brookfield Business Partners, the business, carrying the old Scientific Games name, has emerged stronger and more focused on the future, according to CEO Patrick McHugh.
It's fair to say that Pat McHugh knows a thing or two about lotteries. With 17 years under his belt at the former Scientific Games, now Light & Wonder, where he eventually became chief executive of the company's Lottery Division – McHugh has worked across lottery systems of one kind or another since the mid-Obama administration.
Since Light & Wonder spun out its lottery division to private equity firm Brookfield Business Partners, McHugh has been chief executive full stop.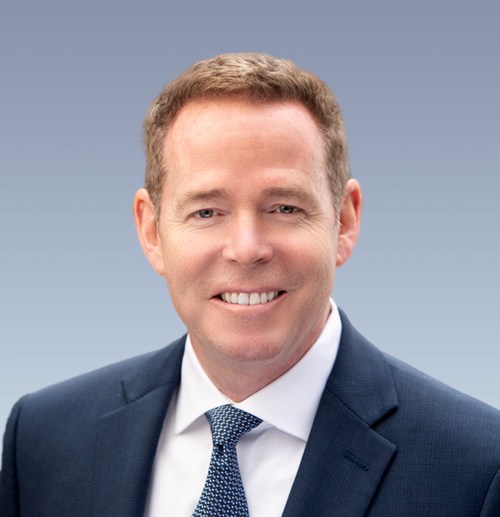 The newly nimble lottery business confusingly enough then decided to adopt the Scientific Games name for itself. But maybe that's because, as McHugh says, despite the new ownership, the "strategy really hasn't changed".
"What it's done though is it gives greater capacity for investment," McHugh says. "As a company and as an individual business unit, we're 100% focused on the lottery.
"That's a bit of a change from the broader company and again, with Brookfield's backing, we're in a much, much greater position to increase investment and really both parties have a long-term view of the business and growth."
Long-term view
So what does the long-term view of business and growth look like in practice?
Lottery is a segment which has been traditionally slower to adopt wider technological trends – digitisation, personalisation and integration with other verticals has often been a gradual process. It can often seem to be an old-school retail business that is rife with state-owned monopolies and a mass ticket-buying public: not especially fertile soil for groundbreaking innovation.
But nonetheless, innovation has to happen. According to McHugh, lottery must stay competitive not just with other forms of gambling, but entertainment in general.
"I think the environment for lotteries today is still about casual entertainment, but that is engaging in a way that is competitive not just with other forms of gaming, but entertainment in general for people – and that's where we really add value.
"I think that's why, when we were being spun out as a separate company, we were attractive to investors and that's why we're being very successful in involving our customers into modern forms of lottery, but again it's around casual play."
But with casual consumers increasingly found online, what is the business' strategy?
I, lottery
McHugh says you only need to look at obvious consumer trends to see that digital is "key". One direct effect of the new slimmed down Scientific Games is that its digital segment is no longer in competition with igaming within the company.
"We're investing very significantly in digital and as we carve out from [the old] Scientific Games, we've taken the what we call the ilottery or internet lottery assets with us and no longer splitting between serving the igaming mark and ilottery. We're 100% focused there," he says.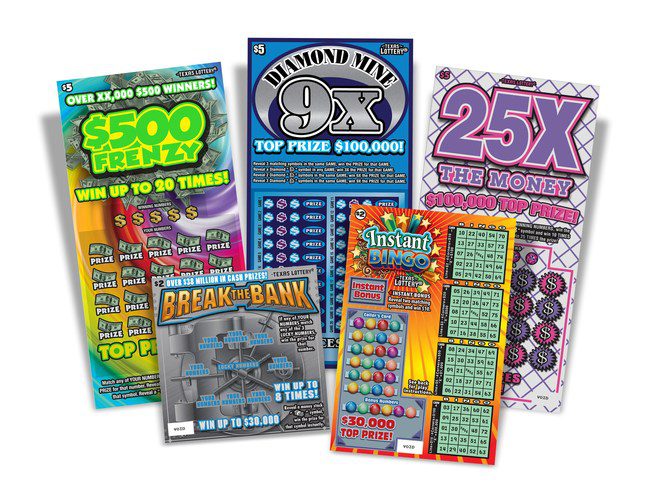 McHugh gives a concrete example of this in practice:
"One of our core programs is called Scientific Games, Enhanced Partnership, referred to as SGEP. It's regarding the instant scratch game retail scratch game category.
"While traditionally we may have been more advising lotteries in printing games rather than on the sell-through of those games, in SGEP we partner with the lottery to do full category management of the instant game. So from the portfolio up, not just designing individual games, but the entire portfolio planning."
McHugh makes the observation that outside the US, most lotteries are already serving their products via the internet and mobile. Within the US, partly as a consequence of the regulatory difficulties brought to bear by the Wire Act, progress remains relatively slow.
"Less than one fourth of the states have really gone fully in with ilottery. So we expect a significant enhancement over the coming years in terms of legislation passing and expanding it," says McHugh.
"And it's really vital to keep that beneficiary funding going. It's vital that that lotteries continue to modernise so that they're selling their products in ways that are attractive to up-and-coming players that are looking to buy those products."
McHugh emphasises that digitisation extends beyond just selling tickets online. With new digital technologies, even a retail offering can just be one part of a wider ecosystem of customer interactions.
"Digital just provides a whole new way to engage with players. So even if a lottery is not selling on the internet, we're using digital CRM programmes, loyalty, promotions, programmes, game add-ons so that you can have an extended experience and that lotteries can engage with their players."
The future of lottery
The more things change, the more they stay the same. We are a long way away from an entirely digital offering and there will be many who prefer their physical tickets for many years ahead.
"Tickets are going to continue to be accepted by consumers for decades to come," McHugh says. "There's just so many more ways to integrate digital and technology into products; you're expanding analytics and what we can do with artificial intelligence and engaging with players in more exciting ways to entertain them.
"And so I think what we'll see over time is that the types of games will expand. It's been very traditional on a scratch game or a draw game where you're waiting for a draw, but just think of any way to engage and entertain in a game of chance.
"There's just so many opportunities in the coming years as retail and digital technologies blur and being able to engage with a consumer means we'll be able to evolve those games."