Gibtelecom: A reliable constant in the ever-changing gambling industry
| By Laura Gumbrell
|

Reading Time:

5

minutes
Telecommunications provider Gibtelecom has served as a trusted partner in the gaming industry for 20 years. But the growth of cloud and edge computing means its role might be more important than ever. So how is the business providing a secure and reliable internationally distributed network for the gaming industry?
Without a dependable and secure way of storing the mountains of data operators need to do business, there would be no igaming industry.
Most data centres provide security relevant to their location and customer base but the biggest armour from a security perspective is where your data is hosted, whether this is in a traditional manner, on physical servers or this new wave of storage – in the cloud.
As cloud gaming gains momentum, some early telecommunication companies – like Gibtelecom – are one step ahead of the curve, utilising existing and new data centres to leverage their dominance in the market.
It's clear that for Gibtelecom, it is just the beginning of a new era of security tech. And the business is taking advantage, with the addition of its first Asian data centre in Johor Bahru, Malaysia, in 2021 and the inclusion of new managed security services such as a Security Operations Centre (SOC) to its portfolio.
So, what do they do?
In an industry which is constantly changing, both in technology and from a regulatory perspective, iGB spoke to Shaun Zammitt, who heads up Gibtelecom business' sales team, how the company has kept up.
"Gibtelecom is a telecommunications, data centre and cloud provider headquartered in Gibraltar. The business has enabled the innovation and growth of the gambling industry across Europe."
The company has more than two decades of experience in looking after the biggest gambling industry brands and blue-chip organisations in the world. But the rise of cloud gaming could represent its biggest opportunity yet.
Gibtelecom's cloud offering includes private, public and hybrid clouds for any infrastructure requirements, all of which are available at multiple locations in Europe and Asia.
"We work with industry giants like Betfred and William Hill. We also provide a global private network on top of that. As well as this, we are actually a carrier and connector in our own right."
The Key to a global network: security
For obvious reasons, security is high on everyone's list of requirements when choosing where to host business-critical infrastructure.
Traditionally, telecom operators have had physical data centres and hardware structures, providing services centrally from one place.
This has now evolved into cloud infrastructures of service solutions that go beyond specific jurisdictions.
"Where your data is hosted, whether it is stored traditionally or in the cloud, serves as your biggest line of defence in terms of security," Zammitt says. "Security is key, everything from personal security to data security to the security of building areas is incredibly important."
Security, meeting regulatory requirements and an evenly distributed infrastructure are all essential for operators.
And Gibtelecom is managing to tick all these boxes.
"Security is one of the key costs of any business," Zammitt says. "If you're in a position where you are able to employ entire security teams and manage your security, that's great. But if not, we can provide that service to the estate at any of our international points of presence.
"At Gibtelecom, all of our data centres in Gibraltar are tier 3 by design, so they follow the best industry standards and are PCI compliant.
"If you are with us in multiple points of presence, we can link you together with a layer 2 connectivity IP transit which means you'll be increasing your security measures and always staying online."
Keeping up with industry regulations
Gibraltar has long been regarded as one of the most reputable and progressive gaming jurisdictions, with a stringent licensing regime for operators.
With proposed changes to the local Gambling Act expected to be enacted later this year, the scope will be further expanded to ensure that suppliers and peripheral activities associated with the gaming industry are subject to licensing as well.
This will provide a more holistic approach to the sector – with a clear understanding of the important role that technology providers play and the need to ensure that they are trustworthy.
"Regulation is a key part of our business, we have a number of key partners that we have within Gibraltar and the wider field so we have to keep up to date with new and current regulations on a global scale," says Zammitt.
"In the last 12-18 months, we have invested heavily in taking our open stack cloud platforms and deploying them in Malaysia, Malta, Dublin and the Isle of Man.
"From our point of view, we are geographically and technically central, providing cloud hosting connectivity solutions for anyone within the egaming industry to target any regulated or pre-regulated market that they want.
"Being able to obtain a reputable Gibraltar licence opens the doors to succeed both domestically and internationally in regulated and soon-to-be regulated markets."
Startup support
But Gibtelecom's support for Gibraltar-based businesses goes beyond the tech services it offers.
Earlier this year, Gibtelecom, partnered with Ultimate Platform Technologies, Crucial Compliance, W2, law firm Isolas and other Gibraltar gaming industry heavyweights to launch a gaming incubator named 3Gi.
This startup support scheme – Gibraltar's first gaming incubator – assists gaming entrepreneurs in their navigation from startup, to getting licensed, their growth period and beyond.
This new service not only features the most up-to-date highly secure technology, but it offers a player account management platform, responsible gaming support, regulatory and licensing assistance, access to payment services and anti-money laundering tools.
"One of the things that we have always tried to do is identify how we get our customers and potential new customers into the jurisdictions where they need to be as quickly and as safely as possible," says Zammitt.
"Putting this at the forefront of our mission has helped us to enable the innovation and growth of the gambling industry in Gibraltar, and further afield."
With the help of 3Gi providing the agility and flexibility to get startups off the ground, the support of technology, player protection and security experts ensure partners then go on to flourish.
Developing the product for their partners
For Gibtelecom, and businesses like it, this is only the start. Telecom companies have a fantastic potential to provide cloud services to the gaming industry and expand their clientele. It's clear Gibtelecom saw this lucrative opportunity early on – so how is it planning to keep this early lead?
It starts with what might be the next great evolution after the cloud: edge computing. By allowing certain tasks to be performed close to where a request begins, instead of in a distant data centre, Gibtelecom hopes to provide faster services than ever for its clients.
The new licensing regime, Zammitt notes, will help to facilitate that, providing regulatory certainty for Gibtelecom to provide its cloud gaming and edge services across the globe.
"In the coming months, we will be deploying edge computing services for all of our customers within the gaming industry, should they require it. So, what enables us to do it from, say, a Gibraltar point of view under the new licensing act, is that we have an ATA (Approved Testing Agency) licence.
"This would enable us to push our clients' content and their website into any country on a serverless edge and complete the solution, without them having to purchase anything else. It is far quicker, more cost-effective and seamless for us and our customers."
After all, the online gaming sector is evolving at a rate that no one could have predicted. It is now more important than ever to have an infrastructure that is fast, stable, secure and easy to deploy – and Gibtelecom is clearly ahead of the curve.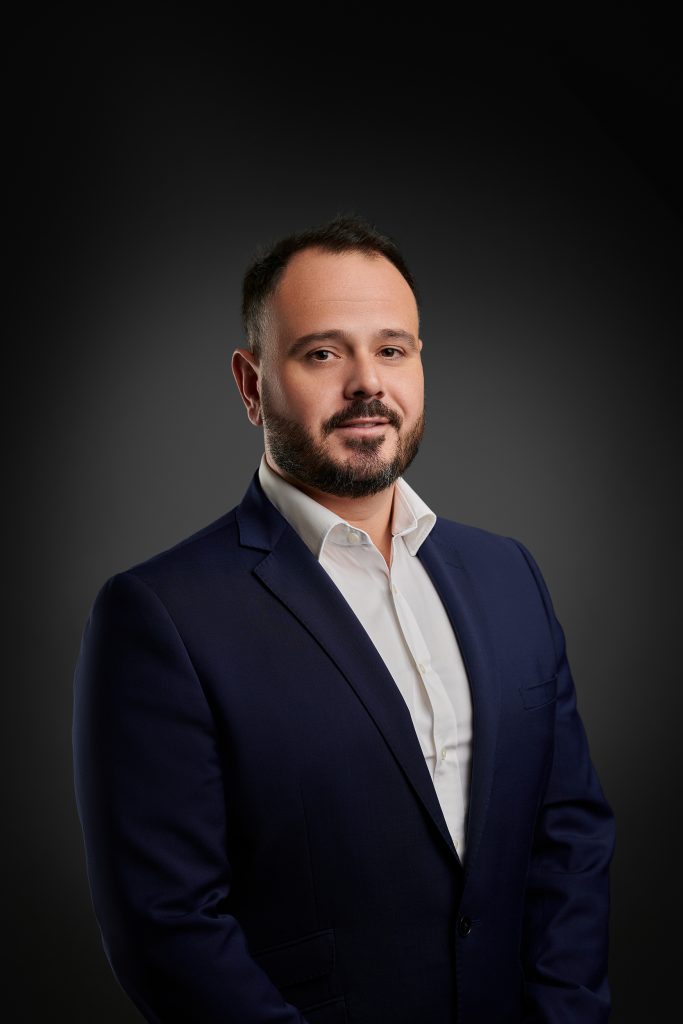 Shaun Zammit
Having initially joined Gibtelecom as an engineer in 2006, Shaun has been a part of Gibtelecom's commercial team for the past 13 years, holding several positions throughout this time. He was at the forefront of developing many of the high-end products and services which Gibtelecom provide its business customers today.
From data centre environments and cloud services, to high availability bandwidth solutions, Gibtelecom has listened to its customers to ensure that their needs are covered. Zammitt always looks forward to discussing how he and his team can help you and your business.