Industry 2021 predictions: part six – technology and innovation
| By iGB Editorial Team
|

Reading Time:

7

minutes
The pandemic brought technology to the fore across many industries but for gaming specifically, it is likely to lead to a greater use of artificial intelligence, gamification and virtual reality in the year ahead as operators look to improve the customer experience.
As we look to the year ahead, industry experts share their thoughts on the opportunities and challenges facing the industry.
In part six we talk to technology and innovation experts. In part one we heard from igaming operators and suppliers, in part two land-based operators and suppliers and part three finance expert. In part four we spoke to those in marketing and part five examined changes for people and the way we work.
In parts six to eight we will focus on technology and innovation, regulation and social responsibility. In parts seven and eight we will focus on regulation and social responsibility.
Interviewees
Mohit Kansal, partner, Clairvest
Nikos Konstakis, VP sportsbook, SG Digital
Cristina Turbatu, head of innovation lab and marketplace, Playtech
Mattias Wedar, chief product and technology officer, LeoVegas
Looking back at 2020, what – other than the Covid-19 pandemic – did you feel was transformational for the industry? And how much of a lasting effect do you think the Covid-19 pandemic will have going forward?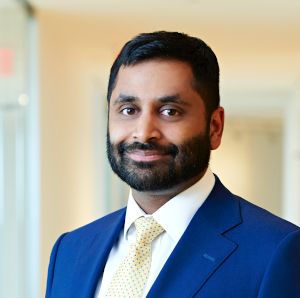 Mohit Kansal: We'll see a further split of regulation trends around the world – expansion in some markets (e.g. North America), pull-back in others (e.g. Sweden) – much accelerated due to Covid-19. There was also a very active M&A landscape last year – Stars/Flutter brought the largest online gaming company in the world; Entain emerging from GVC; William Hill splitting US and non-US. Consolidation is rampant and is changing all aspects of the market.
Nikos Konstakis: One of the major knock-on effects was that gaming and sports betting became established as an intrinsic part of the overall entertainment industry. When people were confined to their homes in lockdown, sports betting became a widespread form of entertainment for many. Instead of, for example, consuming Netflix or Spotify, many used their leisure time to place bets.
Events last year very much placed the customer at the forefront of the user journey. Digitalisation and improved user-friendliness proved key when dealing with the new market conditions presented by events in 2020, and these themes will continue into the year ahead.
Cristina Turbatu: From a technology advancement point of view, 2020, with all of its challenges, created an opportunity for companies to focus their business on online services, which led to more organisations moving their operations to the cloud for the ability to scale and manage their services faster. A higher level of focus has also been given to player engagement and safety – using machine learning not only to attract more business but to detect players at risk in these sensitive times.
There was also an increased effort put into understanding and using gamification, at a time when people are in search of more interaction, especially Generation Y, which is more used to passing stages, improving on levels and rewards.
The Covid-19 pandemic will for sure leave a lasting impact on many levels: human resources, online technologies, network and security – moving more services to the cloud, containers and microservices – and towards a higher level of protection for consumers of online gambling entertainment products and services.
Mattias Wedar: The digitisation of entertainment and games was accelerated considerably when many physical activities were discontinued. This has accelerated behaviour that may not have taken hold in all markets.
The customer will continue to demand high-quality and personalised entertainment; whether you are called Netflix, LeoVegas or YouTube, the demands on customer experience will continue to increase. The pandemic undoubtedly brought difficulties for the industry, but taking the bigger picture into account I believe that there have been some lasting changes for the better.
What do you feel is going to be a game-changer for the industry in the coming year?
MK: Land-based transformation – we're yet to see this as casinos are closed, but I'm excited to see the change that will happen later in 2021/2022 as casinos come back and have money to spend. Cashless has arrived and many casinos have realised they had too many unproductive slot machines.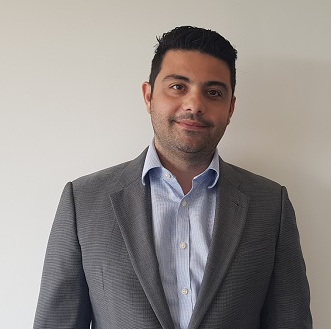 NK: Without doubt, content will be of huge significance to operators. If anything was proven in 2020, it was that content is still king. For a couple of months in the early part of the pandemic, demand simply could not be served and a point was reached where content was maxed out.
In 2021, we will see the reinvention of the very definition of content taking place. Sports betting is faced with the constant challenge of meeting demand at all times, catering for every proposition that can be envisaged. Established sports betting products such as build your own bets and micro markets are just the beginning of what we can deliver to customers to ensure they are offered a wide range of markets across all hours of the days.
To make this work we need to put the customer at the centre of everything we do, identifying creative user journeys and finding smart ways to feed content to the mobile screen, while successfully serving the demand for contemporary content.
CT: I believe AI will continue to be a core discussion point in 2021 – for example, automation, game data analysis, recommendations – and used correctly this technology has large potential and many applications. As the focus towards player protection grows, behaviour analysis and prediction data will grow in importance. AI is not only useful when it comes to suggesting the products in a more targeted way, but it can be applied for strategic automation, predictive monitoring and security.
MW: We have seen a change in what the city of Las Vegas represents. It used to be a city only for gaming and has now turned into a city filled with all types of entertainment including spectacular shows. The same thing is happening in our sector.
We are going from gambling to entertainment. We need to realise that we are part of the entertainment sector and that means new products, new tools for engagement, etc. Using data and insight to deliver a personal user experience will be key.
On the other hand, what do you feel could disrupt the sector or slow progress?
MK: The pandemic has brought greater regulatory scrutiny in some markets and operators must be careful to keep responsible gaming front of mind otherwise the cycle will continue of an exciting/fast growing market that will be constrained and trouble will permeate.
NK: We have seen over the past couple of years that changes to regulation in key markets affects product development, but it ensures the players continue to use the products responsibly. Key markets are entering new legislative phases in Europe, as seen in Germany, the Netherlands and Greece. When you also take into consideration how the US sports betting market is growing, with new states introducing their own rules as they prepare for a gold rush of new customers, it's clear that speed to market is of the essence. Elsewhere, there is also the importance of South America to consider, including the highly anticipated Brazilian market, which is pushing for regulation this year.
Operators and suppliers have never before faced such a concurrent regulatory challenge. Combine this with new alliances, customers and implementations and in my view, what you have is factors that are disruptive to innovation, although ensuring the safety of new and existing customers is a number one priority.
CT: With the global restrictions and lack of interaction that people around the world are experiencing, I believe immersive reality tools could disrupt the sector. VR equipment has finally reached an acceptable price tag, and as people can no longer attend their favourite sports, visit local sports shops or land casinos, they will be looking at trying to replicate that experience. What could slow progress is the increase in cyberattacks (especially DDoS attacks), the epidemiological situation and any decreased solvency of population.
MW: We see a lot of populistic regulation that works very harshly and directly. But the regulators need to be more active against the unlicensed companies that are growing, especially as we see a decreased channelisation that is hurting the industry.
Do you think technology improvement and enhancement will be a key focus in 2021, or do you foresee industry investment in new products and solutions slowing?
MK: I think it will accelerate. With more focus online and lots of marketing dollars flowing, many will be thinking about what's next and that's product/technology. You have and will see companies understanding "me-too" or "black-box" doesn't work. More companies will want to own their customer experience and differentiate rather than spending more and more marketing dollars.
NK: Up until the pandemic struck, the industry's technology focus was on increased activity in the US, in addition to lining up new brands across the globe. However, Covid-19 forced us to reassess. Instead, our thought process immediately switched to finding ways of providing content during a period where the customer was not being served in the traditional way and as a result, our sights became trained on creativity during this period.
Since then, we have become acclimatised to the situation and as I see it now, the solution is to combine the two factors above. That means scaling up, and part of that process is finding ways in which to become more creative. The regulated gaming world has never been bigger and technology is a key enabler for our industry to grow across geographies while adapting to highly different customer needs and behaviours.
CT: I strongly believe technology enhancement will continue to be a focus in 2021 as well. Large global problems create opportunities for creative solutions and push the boundaries on technologies. This is an amazing time to reinvent the online sector and progress.
MW: We will see product enhancements in the future that also include even more entertainment: we will also see progress in the user journeys, which will improve substantially, and it will never stop. Retention seems to be the main industry challenge; we need to provide services that customers want to come back to again and again.
Image: Pixabay