Paramount Commerce leads payment innovation with one-click deposits
| By Katrina Holmes
|

Reading Time:

4

minutes
As Canada's regulated online gaming industry gains traction, operators need to stay ahead of the curve in order to attract new players and earn loyalty from existing players. Payments are the latest battleground, with Paramount Commerce at the forefront of innovation—the latest being One-Click deposits.
Paramount Commerce has announced the launch of its One-Click feature, which lets consumers make repeat deposits in just a single click. One-click payments have been a game changer for online payments in the e-commerce industry and the launch of this feature by Paramount Commerce has the potential to revolutionize iGaming and sports betting in Canada.
Paramount Commerce launches one-click deposits
Online payments have changed the way people do business, but the process can still be cumbersome and time-consuming. With the launch of one-click deposits by Paramount Commerce, merchants and consumers alike can experience a faster, simpler and more convenient way of conducting transactions.
Paramount Commerce's One-Click feature will allow customers to make repeat deposits on a merchant's site with just a single click. This new feature streamlines the traditional payment experience by eliminating the need for customers to provide their bank account details each time they make a payment.
"We are thrilled to deliver yet another market-leading feature to the Canadian payments industry," says Dave Roe, the chief operating officer of Paramount Commerce. "This is only the beginning–the one-click feature is the first step to improving the experience for all merchants and consumers in the Paramount Network."
One-Click is now available to merchants through Paramount's bank account-based solutions.
The benefits of one-click payments
One-click payments are not a new concept, in fact, they have been around since the late 1990s when Amazon patented its 1-click checkout process. The benefits of one-click payments for merchants are clear. It streamlines the checkout process, reducing the number of steps a customer must go through to complete a transaction. This can result in a significant increase in conversion and loyalty rates, as customers are more likely to complete a transaction when the process is quick and easy.
Customers also benefit from one-click payments. With just one click, they can complete a transaction without having to enter their payment information. This saves time and improves the experience. Plus, with sensitive information stored securely, customers get peace of mind.
Since Amazon, many e-commerce platforms have adopted one-click credit card payments, but the gaming industry has been slow to catch up due to challenges associated with payment methods such as credit cards.
Credit card acceptance in the gaming industry of Canada is extremely low. Some major Canadian banks do not accept credit card payments when it comes to gaming, while others only accept deposits via credit card and not withdrawals.
For these reasons alternative payment partners such as Paramount Commerce have risen in prominence and stepped up their innovation game to bring a much-needed one-click feature for the online gaming industry of Canada. One-click repeat transactions haven't been possible until now. Paramount Commerce will be the first to offer one-click deposits for iGaming and sports betting merchants in Canada.
One-click payments will have a significant impact on the iGaming and sports betting industry, as it will make it easier for customers to deposit funds and remain immersed in their gaming experience. This can lead to improved customer acquisition, better brand awareness and revenue growth for merchants, plus a better overall customer experience.
A welcome addition to the online gaming landscape, one-click payments are a game changer. With the ability to streamline transactions and make the process quicker and easier for both merchants and consumers, it will undoubtedly raise the bar for consumer expectations.
"One-click payments are the future of online payments," says Roe. "At Paramount Commerce, we are proud to be at the forefront of this revolution, providing a solution that is set to change the game for merchants and consumers alike."
The Paramount story
"The goal behind creating Paramount Commerce was and still is to simplify payments," Roe explains.
Founded by visionary thinkers, Paramount Commerce recognised the crucial role payment technology would play in the rapidly expanding world of the internet. Its goal was to make payments simpler by offering cutting-edge online payment solutions to consumers worldwide.
The Paramount Commerce team took the first step towards this goal by launching its groundbreaking payment product in the early 2000s. This product allowed customers to make online purchases directly from their bank account, eliminating the need for an e-wallet – a novel concept in North America at the time. Since then, their payment solutions have expanded, processing over $50 billion in volume. Throughout the company's journey, it has set several industry firsts, and one-click payments are no exception.
Today, Paramount Commerce is a prominent provider of bank-account-based payments in the iGaming and sports betting industries. To better serve its clients, the company has established offices in Canada, the UK, and Malta. With over 20 years of experience in providing innovative payment solutions, it takes pride in delivering a seamless integration, meeting regulatory requirements, providing robust risk management systems, and offering a best-in-class customer experience. It is the leading bank-account-based payment provider for iGaming and sports betting operators.
What's next for Paramount Commerce
The one-click deposit feature is just the beginning. Paramount Commerce is in the process of building a Cross-Merchant One-Click capability that will allow repeat customers to deposit on any merchant's site with just one click, even if they have never placed a bet on that site before.
The Cross-Merchant One-Click will create a network effect, offering ubiquitous, real-time payments in a single click to all consumers that have ever used one of Paramount's payment solutions. With over a million active customers and counting, Cross-Merchant One-Click will offer immediate benefits to both customers and merchants of the Paramount Network.
"We have the largest consumer base of bank-account-based payment users in Canada." says Roe, "The Cross-Merchant capability allows new and existing merchants to tap into that user base and offer the best payment experience on the market, a single click."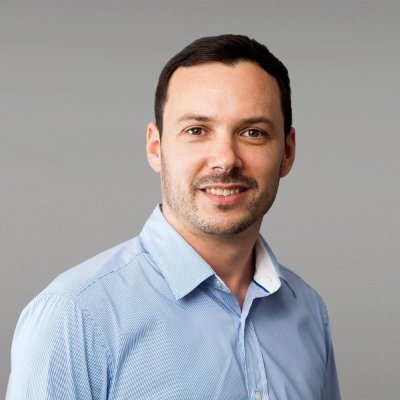 As Chief Operating Officer, Dave Roe leads the innovation, strategy, delivery, and operations of Paramount Commerce's digital payment products. With over 18 years of experience, Dave is a financial technology veteran and has worked with the biggest names in iGaming and sports betting. Prior to Paramount Commerce, Dave was an early member at Skrill (PaySafe) and was instrumental in growing the business from start-up to 1,400 people. Since then, he has spent extensive time consulting other fintechs to achieve similar growth.