Home > Tech & innovation > Regtech > Demystifying affordability part two: An automated and layered approach
Demystifying affordability part two: An automated and layered approach
| By Daniel O'Boyle
|

Reading Time:

6

minutes
In this three-part series, Sonny Cott – operations manager for affordability solutions provider BeBettor – explains one of the most important topics for gambling operators in 2021: affordability.
The first article of the 'Demystifying Affordability' series set the context for affordability in Great Britain. This piece will look at why it is important for operators to automate their affordability process and adopt a layered approach, while the next piece will look at some common concerns and misconceptions that exist around affordability.
The importance of automating affordability processes
In its guidance for remote operators during Covid-19, released in May 2020, the Gambling Commission reiterated its customer interaction process for operators to follow: 'Identify, Interact and Evaluate'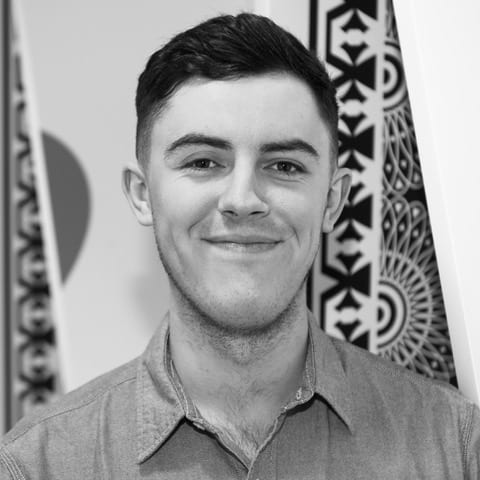 First, operators should identify customers who may be at risk of experiencing harms that are associated with gambling. Then they should interact with customers in a way which minimises the risk of customers experiencing harms. From that point, it is then for the operator to understand the impact of the interaction on the customer and the effectiveness of the operator's actions and approach.
An important part of this process is to integrate suitable auto-measures into the responsible gaming framework to identify early on those who may be vulnerable to experiencing gambling related harm. Affordability is an integral part of that early screening, and so operators need robust automated affordability controls.
The Commission, in its remote customer Interaction consultation, outlined that while operators have the capability to identify customers who may be harmed by gambling, evidence showed that often they are too slow to act and do so at a level which does not reflect the level of potential harm at stake.
In the context of affordability, the Gambling Commission suggested thresholds for customer interactions have been set too high and at unrealistic levels (the Gambling Commission advises any affordability thresholds set above £2,000 are inappropriate).
Many checks that were conducted relied solely on manual actions, with interactions occurring hours or days after required, potentially seen as too late as the customer may already be experiencing gambling related harm.
The benefits to be gained with automated checks are not only meeting the regulator's expectation, but also in efficiency. If implemented correctly, not only can this ensure compliance, but it can also reduce painstaking hours of manual due diligence and customer interactions.
Affordability Thresholds
Proposed changes could see the regulator prescribe set thresholds for operators to conduct affordability checks with a threshold conceivably set as low as £100.
However, the GC goes further than that:
"Operators should certainly be gathering data throughout the life of the customer relationship, starting from the point of registration which should be able to assist with a consideration of whether a customer is gambling within their means," it said.
As such, some operators are already including affordability at the earliest stages of the customer relationship, during the customer onboarding process with initial non-intrusive affordability checks on registration or first deposit.
Automating checks to be conducted upon set thresholds means operators can conduct a high volume of checks early in the customer journey and deliver them in real-time, which can then lead to tailored future automated interactions.
A layered approach
In the same way customer interaction frameworks are required to escalate the strength of interaction where deemed necessary, operators should take a risk-based approach and escalate the level of affordability assessment at different stages in the customer journey.
The stage at which a check is conducted, and ultimately the risk posed to the customer, will determine the invasiveness of the check.
Non-intrusive checks designed for assessing affordability at the beginning of the customer journey can be conducted seamlessly in the background, but more invasive checks requiring more sensitive financial information may be conducted later on in the customer journey or when the customer wants to increase their level of spend.
Instant checks
With operators now being required to consider customer affordability earlier in the customer journey, it's important to ensure that any interactions, such as setting limits, are applied as close to instantly as possible.
This is to ensure operators both fulfill the requirements of the Commission – to implement real-time protection through auto-measures – but also ensure frictionless onboarding for the customer.
For if these checks were conducted manually and couldn't be delivered in real time, it could cause unnecessary inconvenience to the player at this early stage.
These non-intrusive affordability checks are best suited to screen an operator's customer base and identify those who may experience gambling-related harm, as they can be conducted in the background, without friction or disruption to the customer.
As these checks are based primarily on open data, customers aren't required to hand over highly sensitive financial information like bank statements or p60s.
Automated, non-intrusive affordability checks conducted at this initial stage can be used by operators as a first screening tool to gauge an individual's affordability and then, where necessary, escalate to more invasive manual checks where they are needed most.
Interactions based on affordability
By screening for vulnerability early in the customer journey, operators can also identify those who may be likely to experience gambling-related harm and set suitable protections in real-time.
For those matching derogatory data registers, such as those listed as insolvent, stronger interactions may be conducted earlier in the journey. But even for other customers, an affordability estimate can act as a measure which triggers automated interactions.
These interactions come in various forms, including safer gambling messaging, "reality checks" showing how much money has been lost, or in the form of limits.
To bring this to life, beBettor provides operators with discretionary income estimates for each customer. If a customer was estimated to be able to afford to spend £500 on gambling per month, operators could set an initial net deposit limit for that customer at that amount.
If that customer then wanted to increase that limit, an operator could then conduct further checks to ensure they could afford a higher level of spend without experiencing harm.
Once both the affordability checks and customer interactions have been conducted, it's important for operators to record how they've interacted with customers.
By automating this process operators will also be able to create a clear audit trail which can be used to explain the treatment of customers to the regulator.
An enhanced experience
It's important for operators to now consider affordability early in the customer journey: not only to meet the requirements of the GC, but also to create a more personalised experience for the customer.
Considering affordability earlier in the journey enriches the data that you have on that customer, allowing for interactions that are suitable for the individual as opposed to a one-size-fits-all approach.
This means that those who may be vulnerable to harm receive increased protections while those who are gambling within their means are receiving protected yet uninterrupted play, creating a better customer experience.
Enhanced affordability assessments
With information from the initial affordability assessment, operators can identify those who require additional and more enhanced checks. This can occur when a customer breaches an initial spending limit or if they display other indicators of harm.
In the remote customer interaction consultation, the Gambling Commission refers to operators applying a 'handbrake' or 'hard stop' at a certain threshold to prevent gambling beyond a point until it has been proven a customer can safely gamble beyond this limit.
Enhanced assessments could be through further open source data checks like search engines or social media).
Alternatively, it could be through information collected directly from the customer; such as through income and expenses questionnaires; or, verified Source of Funds or Source of Wealth documentation like bank statements or payslips. However, while this may be a more accurate level of assessment, this comes at the cost of being invasive of customer privacy, inconvenient to the customer and requiring the sharing of potentially sensitive financial data.
This can result in the customer at times being unwilling to provide this information and instead choosing to take their custom elsewhere, thus not addressing the problem but spreading their problem gambling among multiple operators or worse, to the black market where protections are lacking.
A recent report, commissioned by GambleAware to investigate online patterns of play, found that the majority of revenue for remote gambling operators came from the highest spending 5% of accounts.
Therefore, it's important for operators to have an affordability framework that includes both initial and enhanced affordability assessments, to protect both the mass market customer and those who wish to spend more.
Resource efficiency
As well as assisting operators in meeting the required regulatory standards, and ensuring player protection is tailored to the individual, a layered approach to affordability is also resource-efficient for operators.
Automating early stage affordability assessments means operators will be able to relieve pressure on compliance teams, avoiding undertaking lengthy manual checks for high volumes of customers.
Early-stage affordability assessments also inform where further, more invasive, costly and time consuming checks are required. This means operators are able to allocate more resources to customers who need them most, as opposed to applying costly and invasive checks to all their customers.