Slovak to the future: FSB secures first WLA client
| By Nosa Omoigui
|

Reading Time:

4

minutes
With its move into Slovakia, FSB has not only added a new market to its reach, but also signed up its first lottery client. Chief executive David McDowell discusses the sportsbook specialist's efforts to scale up in the year ahead.
Sports betting and igaming service provider FSB has marked a number of firsts through its SZRT Slovakia supply deal.
The agreement to power the Betring sportsbook signals FSB's first venture into the Slovakian market. It also marks the first time the business has partnered with a World Lottery Association (WLA) member in Hungarian state lottery Szerencsejáték Zrt (SZRT).
All of this follows private equity giant Clairvest Group's £23m investment in the business in 2019. At the time, the deal was heralded as a driver of future growth. Sure enough, the injection of funds helped facilitate FSB's move from being a supplier focused predominantly on the British market to one with designs on international expansion.
"Over the past 18 months we've established divisions in North America, Europe and the rest of the world," chief executive David McDowell explains. "We've built strong development and delivery teams focused on those regions and we've invested heavily into scaling up the technology resources and the delivery model of getting more sites live."
SZRT Slovakia therefore feels like a natural next step. "We're at the stage of our evolution where we're really equipped to target these major tier one opportunities," McDowell says. "Securing this partnership feels like the next step on that journey.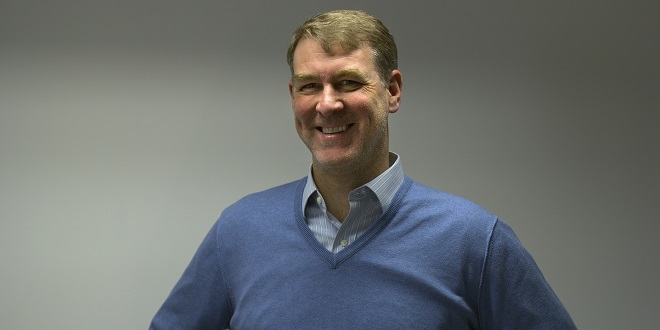 "We have a vision of becoming the industry's number-one supplier of sports betting services – and we're no slouch in igaming either. I think we've already firmly established ourselves as the number-one challenger brand so I think this deal is just a fantastic step along that journey."
Local heroes
McDowell's confidence in FSB's future prospects come from the strength of its offering, he says. That product is built around an agile framework that he says lends itself perfectly to localisation and regulated market conditions.
This has allowed FSB to build out a solution tailored for the Slovakian market, with localised hosting, Know Your Customer (KYC) and payment solutions, as well as coverage of local sports such as floorball, a variant of indoor hockey.
But key to ensuring Betring's success will be working closely with SZRT Slovakia, McDowell continues.
"What we try to do, which we did with SZRT, is we worked in collaboration to curate what we think is the right sports betting solution and igaming experience for the market," he explains.
"Their huge breadth of offering combined with our in-house expertise and the agility of our technology is a winning combination."
While the customers in the Slovakian market bring new opportunities for FSB, they also bring with them a set of challenges. One in particular that the company has encountered through its dealings in the UK is bonus abusers – customers who only come for a sign-up bonus with no intention of playing further.
McDowell believes FSB and SZRT Slovakia are well-equipped to deal with the problem.
"How do you build a brand and attract customers to try your brand while at the same time weeding out the bonus abusers? That's where our strength around the risk management platform and marketing CRM tools – which are excellent – really comes into play.
"What we're trying to do is use proprietary AI models to spot bonus abusers early to make sure that the marketing promotion spend is targeting the right customers. SZRT in Slovakia are using our managed trading service and that means our risk management team have been instrumental in navigating through those teething issues of trying to spot and combat bonus abusers.
"Once you get beyond the technology of the services it's about building a strong working relationship and making sure you've got a strong partnership to prosper in the territory together."
Starting something
Of course, Slovakia as a market represents a new horizon for FSB, and SZRT is its first WLA client. This adds additional pressure to get it right – especially when it marks SZRT's first expansion beyond its native Hungary.
But McDowell argues FSB is more than capable of meeting its expectations.
"When working with a tier-one operator and WLA partner, the hard work starts after the product goes live. That's really where we scaled up the organisation so that we could have the right operating model and right cadence of communications – not only across the C-level team but a good solid working partnership with the operations, trading, marketing, compliance teams.
"At FSB what we're really trying to do is focus on building transparency and trust through an open dialogue at every level and that resonates really well with the WLA sector."
And should it succeed, he remains confident that SZRT Slovakia will be the first in a series of WLA clients. McDowell stresses that the deal is the first in a series of high-profile deals already in the works, rather than the test case that will be used to bring in more.
"I think what's really exciting is we've got some more tier-one operators that we're actively working on in the delivery phase which we'll be able to announce in the coming months," he says.
"2021 was really a transformational year for the organisation and 2022 is a year where I think we're just going to see explosive revenue growth."