Suppliers can play a key role in new gambling rules
| By Josephine Watson
Technology suppliers should play a greater role in helping to ensure that consumers are protected, according to Chris Armes, chief information officer at Gaming Innovation Group (GiG)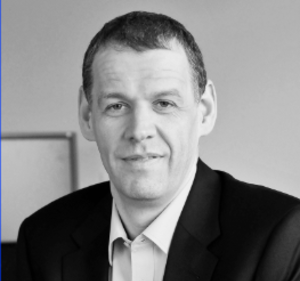 Chris Armes joined Gaming Innovation Group (GiG) as its new chief information officer in July 2019. Armes was previously chief technology officer at NYX Gaming Group then SG Digital, and has now assumed strategic responsibility for GiG's various technology assets, with a focus on enhancing GiG's position as a B2B partner and operator.
Technology suppliers should play a greater role in helping to ensure that consumers are protected, according to Chris Armes, chief information officer at Gaming Innovation Group (GiG).
As the tech supplier prepares to release its new data platform, GiG Data, Armes said the breadth of information that the industry can now gather about players means it could be more proactive in assisting the development of regulations in new and existing jurisdictions. Armes believes such dialogue would be beneficial to regulators as they could gain a different level of understanding of the kind of support that is available for players as we enter a new decade.
Dynamic industry
Armes joined GiG last July from SG Digital, where he was chief technology officer. At the time, he described the lure of the opportunity "to truly innovate in a dynamic industry" in his new role. Since his arrival, one of his key areas of focus has been the development of GiG Data, which will produce data and back-office reports in real time to improve business intelligence. It comes with standard KPI libraries across all tools and incorporates artificial intelligence applications, which work together to implement responsible gaming tools. Armes believes the product, which will be available from early 2020, will be revolutionary for operators and their relationships with customers. "The biggest advantages of GiG Data are real-time reporting and scalability," Armes said. "Real-time reporting is hugely important for a number of reasons. From a responsible gambling point of view, if you are tracking new deposits, you can see immediately if that person is depositing funds out of alignment. We now have the data to hand and the capability of making an intervention earlier. "That real-time reporting is also useful for marketing teams who are able to make better and more appropriate connections with customers based on up-to-date information about their habits. "It's certainly very different to the unload of information overnight as has happened in the past. It's so much more efficient than a 10-hour ETL procedure – especially when it fails."
Ahead of the curve
For Armes, the real-time reporting capability is something he believes more jurisdictions should make mandatory. "I find it hard to understand why most regimes don't insist on real-time reporting," he said. "It is starting to become an increasingly regular requirement, but even some of the biggest markets don't do it. We announced recently that we are going into Croatia and it's a requirement there. "As it does become more popular with regulators, we want to be ahead of the curve and that's why we are so pleased with GiG Data." Thanks to the way the platform has been developed, GiG Data can stay ahead of the curve too. "The technology is horizontally scalable and containerised," Armes said. "It's built on open-source technology rather than traditional licence fee services from the likes of Microsoft. "When you build technology like this you have to think of the future, so that's why machine learning is so important. It can be improved and updated constantly." Armes said the new platform has been enthusiastically received by partners and operators who can see the benefits of delegating data control to an external supplier. "They are attracted by the prospect of a differentiator in what is a crowded B2C market," he said. "Because of the potential for improvements in responsible gambling, the operator can offer customers a better service. They realise what they can do in comparison with their own data warehouse. "It is also, of course, an opportunity to become more efficient and leaner with operators not having to budget for a data team or licences."