UK to cut FOBT stake to £2 and raise remote tax
| By contenteditor
The UK government today (Thursday) confirmed the max stake on fixed-odds betting terminals (FOBTs) will be cut to £2 (€2.29/$2.71) with remote duty raised to cover the budget shortfall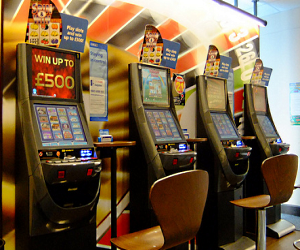 The UK government has today (Thursday) confirmed that the maximum stake on fixed-odds betting terminals (FOBTs) will be cut to £2 (€2.29/$2.71), with Remote Gaming Duty raised to fill the resulting hole in the pubic finances.
The government has not revealed what level it plans to raise the online tax to at this November's Budget, but an increase to 20% from the current 15% would appear to be the minimum, and it may opt for parity with the existing Machine Gaming Duty of 25%.
Campaign groups have long been pushing for changes in regulation for FOBTs, which currently allow punters to wager up to £100 per spin.
In March, the UK Gambling Commission (UKGC) published recommendations to support the government with its review of FOBTs, including limiting stakes on slot games to £2 and non-slot games to £30.

Despite warnings from a number of major gambling operators that such changes would lead to significant job losses across the industry, Tracey Crouch, Minister for Sport and Civil Society, said that new rules will now be put in place.
The UKGC will now be tasked with taking forward discussions with the industry to enhance player protection measures on B1 and B3 category machines, with a key focus on both spend and time limits.

"Problem gambling can devastate individuals' lives, families and communities. It is right that we take decisive action now to ensure a responsible gambling industry that protects the most vulnerable in our society," Crouch said in a statement.

"By reducing FOBT stakes to £2 we can help stop extreme losses by those who can least afford it.

"While we want a healthy gambling industry that contributes to the economy, we also need one that does all it can to protect players.

"We are increasing protections around online gambling, doing more on research, education and treatment of problem gambling and ensuring tighter rules around gambling advertising.

"We will work with the industry on the impact of these changes and are confident that this innovative sector will step up and help achieve this balance."

Changes to the stake will be through secondary legislation and remain subject to parliamentary approval, while the government said it will also engage with the gambling industry to ensure operators are given enough time to implement and complete the technological changes.

Matt Hancock, Secretary of State for the Department for Digital, Culture, Media and Sport, added: "When faced with the choice of halfway measures or doing everything we can to protect vulnerable people, we have chosen to take a stand.

"These machines are a social blight and prey on some of the most vulnerable in society, and we are determined to put a stop to it and build a fairer society for all."

Responding to the changes, Philip Bowcock, chief executive of William Hill, said: "The government has handed us a tough challenge today and it will take some time for the full impact to be understood, for our business, the wider high street and key partners like horseracing.

"We will continue to evolve our retail business in order to adapt to this change and we will support our colleagues as best we can."

As part of the wider review, the government has also announced a series of other measures it said will help to protect punters, with the Gambling Commission charged with bolster protections around igaming, including stronger age verification rules and proposals to require operators to set limits on consumers spending until affordability checks have been conducted.

A major, multi-million pound advertising campaign promoting responsible gambling will launch later this year, while the Industry Group for Responsible Gambling has amended its code to ensure responsible gambling messages appear for the duration of all television gambling adverts.

Elsewhere, Public Health England will review evidence relating to public health harms of gambling, while, as part of the next licence competition, the age limit for playing National Lottery games will be reviewed.
Related articles: Betfred MD urges final rethink of FOBT changes
Shares plunge as Chancellor accepts FOBT limit
UKGC makes recommendations for FOBT review