Finance
Zeal publishes Lotto24 takeover offer
3 minutes read
Lottery brokerage Zeal Network has published details of the all-share voluntary takeover offer for its former subsidiary Lotto24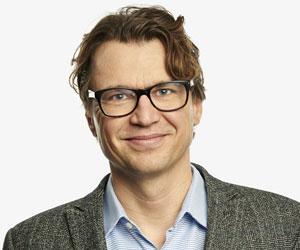 Lottery brokerage Zeal Network has published details of the all-share voluntary takeover offer for its former subsidiary Lotto24.
Lotto24 shareholders are now able to accept the offer by tendering their shares to Zeal at a rate of one new Zeal share in exchange for 1.604 shares of Lotto24. The acceptance period will run through to April 10.
Zeal has noted that it has already secured around 65% of the shares and voting rights in Lotto24 through tender commitments from major shareholders in the private digital lottery broker, namely Günther Group, Working Capital and Jens Schumann.
The German Federal Financial Supervisory Authority approved the offer prior to its publication.
Zeal CEO, Dr Helmut Becker (pictured), said the brokerage is now fully on track to reunite with its former subsidiary and has urged Lotto24 shareholders to join Zeal on what he said will be an "exciting journey".
"The conversion of Tipp24 to the lottery brokerage model and our combination with Lotto24 will create a superior platform for sustainable and accelerated growth in Germany and beyond," Becker said.
"Lotto24 has successfully grown its market share in the German online lottery market to 34% in 2018. Together, we will build on this position, and our combined scale and technology capability to further expand our joint business.
"We are convinced that the transaction will create significant value for shareholders of both companies, customers, and the German federal states and their lottery beneficiaries."
Should the deal go through as expected, Zeal intends to transform its German secondary lottery business into a locally licensed online brokerage model after reacquiring control of its myLotto24 and Tipp24 subsidiaries.
Zeal has said that the deal would create a lottery brokerage giant with billings of around €500m (£438.0m/$574.4m) and customer footprint of some five million.
Publication of the offers and its subsequent approval by German authorities will come as a relief to Zeal, which has faced heavy criticism from lottery betting operator and Zeal shareholder Lottoland over the bid.
Lottoland had accused Zeal of only acting in the interests of certain shareholders by submitting the bid for Lotto24 and called for a scheduled shareholder meeting to vote on the deal to be postponed. Zeal said this would force it to withdraw its offer for Lotto24.
Lottoland then lodged a €76m bid for Zeal's Tipp24 business, but Zeal turned this down, saying it significantly undervalued its German arm and would strip the company of its most valuable asset.
Earlier this month, Zeal opted to go ahead with the meeting, where 60% of its shareholders voted in favour of deal.
Controversy surrounding the Lotto24 acquisition has seemingly had little impact on Zeal's operational performance, with the brokerage this week increasing its profit guidance for the 2018 financial year from between €33m and €38m to €37m and €39m.