Innovating through adversity
| By contenteditor
|

Reading Time:

4

minutes
A year of upheaval in 2020 resulted in the establishment of 7777 Gaming. Now, with a focus on developing highly customised and personalised products, CEO Milen Ganev is confident the business can offer something unique in a crowded market.
In January 2020, Milen Ganev's business lost its biggest client, when National Lottery Bulgaria, a private operator, was effectively shut out of the market by legislation granting Bulgarian Sports Totalisator (BST) a monopoly over lottery games. By March, the Covid-19 pandemic saw the world grind to a halt. It was "a tough year", he admits.
But it resulted in 7777 Gaming's formation, targeting the B2B gambling market, with the business then making its debut at ICE London in April this year.
"It turned out that tough times created great opportunities for us," Ganev explains. He says the upheaval, which coincided with a greater demand for home entertainment products, allowed him to make a number of strategic moves to take advantage of accelerated digital transformation.
His team's experience spans multiple forms of entertainment, dating back to 2000 when the business first launched prepaid internet access cards in Bulgaria. Over the following years the company evolved to develop games and offer TV voting solutions.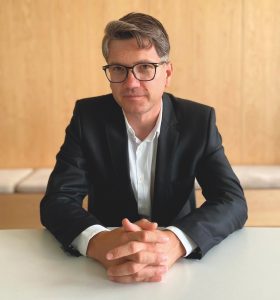 It has worked with international brands such as The X-Factor, Big Brother and Dancing Stars, Bulgaria's version of the BBC series Strictly Come Dancing, before moving into gambling in 2012.
This ultimately contributed to the development of 7777 Gaming, he explains. "Our main idea was to leverage 22 years' experience in creating online games, interactive TV shows, televoting, games, and traditional lottery solutions into something new, innovative, and transformative to the igaming world."
Ganev sees it as offering a "new version of something you already know and like".
"When you see our games, you usually say, 'I know! It reminds me of…'. Then when you start playing, the combination of the maths model, graphics and animations add in all the surprises. It makes you want to see more."
An edge on the competition
Ganev agrees the supply side is overcrowded, and operator consolidation adds to the fierce competition. However, he sees 7777 Gaming as having two key advantages.
"The first is our product portfolio, which is diverse, highly personalised and unique," he explains. The pandemic increased the time individuals spend online, which has increased demand for quality content. The business has looked to address this by releasing more than 100 games, from a team of some 80 developers.
This leads to the second key advantage for 7777 Gaming: a fully customised approach. Each title can be adapted to address an operator's specific pain points. "Imagine a local version of the games, special bonus tools or local jackpots, special weeks, and monthly tournaments," Ganev says.
But the days of strong maths models and good graphics being enough for a title to succeed have passed, he adds.
"Therefore, we differentiate ourselves by providing a 360-degree igaming solution, including a platform, gaming content and marketing tools, which were developed and upgraded over the years of our experience in highly regulated B2C markets," Ganev explains.
7777 Gaming is always looking to add features and improve the underlying maths models, then develop gamification and bonus engines that offer something different, bringing to bear its entertainment heritage.
"All that matters for the user is custom bonusing and a wide range of marketing campaigns," he says. "We have more than 15 different marketing tools and unique approaches based on mathematics."
This has been aided by its long-standing experience in the lottery sector. In Ganev's eyes, the core motivation of a casino player is no different from a lottery consumer.
"What they want is similar," he says. "What really changed is the technology and the way of playing. But at the end of the day, a player is looking to experience the thrill of the game and the chance to win."
However, both lotteries and slots are increasingly seen as of interest to older audiences. For 7777 Gaming, its client base skews younger, to those aged between 18 and 45. This audience is looking for new challenges and entertainment options, which they don't find in traditional reel-based titles or draw-based games.
This makes instant win games, which combine the pace of slots and elements of lotteries, a "natural bridge" he says. "We went one step further by creating exclusive content, based on the most popular game concepts, enjoyed by the young generation of players."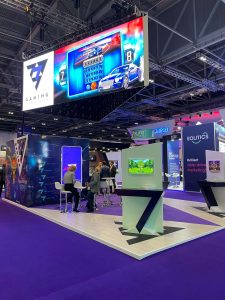 Early signs suggest 7777 Gaming's approach could pay off. After a "great response" to its products at ICE London, which attracted "one of the leading regulated operators" and multiple integrations underway, "we are confident that our ambitions will soon be achieved," he says.
"Observing the performance of our games, we find they are a very good match to sports betting operations," Ganev adds. "They quickly get new customers on board, and add an additional business to their casino vertical."
Great things ahead
And to ensure the business achieves what he thinks it is capable of, Ganev plans to move quickly over the coming year.
"Our goal is to launch 50 new games in the next 12 months. All of them will be with new gamification features," he says. "Moreover, we are willing to integrate our game portfolio on the leading and most popular platforms and aggregators, as well as to adapt and certify them in several regulated markets worldwide."
His personal challenge will be to seek out new partners in the lottery sector, and as with the wider industry, the US is firmly in his sights.
"The US is a market that challenges us in many ways, and we are looking to establish strategic partnerships there as well," Ganev adds.
"Our games have been researched and developed with the US market in mind, and this will be a logical step for our market expansion."
Milen Ganev is a founder and visionary behind many successful companies within the gaming, tech, and entertainment industries. Leveraging more than 20 years of experience, he created 7777 Gaming to offer innovative and exciting igaming products.