LatAm slots into first place for most enticing market for the gambling industry
| By Katrina Holmes
|

Reading Time:

4

minutes
In 2018, operators looking for regulated expansion opportunities in Latin America were limited to Colombia and Mexico. Four years on the region is poised to become one of the most exciting in the industry.
Multiple territories are in the process of liberalising, complementing recent province-by-province launches in Argentina.
Understandably, there are multiple operators and suppliers positioning themselves to take advantage.
International operators are striking partnerships or snapping up established native brands in preparation. For this push, local know-how can be the key factor between a successful roll-out and beating a hasty retreat.
On the supply side, this creates scope for businesses capable of providing that expertise to become a key pillar of an operator's entry strategy. Bet Providers, which has been tracking opportunities in LatAm over a number of years, believes now is the time for the industry to act.
Opportunities for the gambling industry in LatAm
While there has been a significant lag since the launch of Colombia's regulated igaming market in 2016 and other countries following suit, the sheer size of the addressable market makes LatAm particularly appealing for the gaming industry.
Brazil alone has a population of over 200 million. Across the continent, smartphone penetration is expected to reach 73% by 2025, according to GSMA, with internet penetration for Latin America and the Caribbean reaching 74% by 2020, World Bank estimates show.
And this connected penetration will have an expanding range of legal gambling options available. Chile, Uruguay and Peru are all in the process of legalising online betting and gaming, while positive steps have been taken in Brazil across multiple channels and verticals.
Bet Providers has kept a close eye on the region's development, and its research shows potential for exponential growth across Latin America.
"The evolution of the market will be enormous as soon as complete legalisation takes place, which is bound to happen any time now," a spokesperson for Bet Providers explained.
"We are monitoring the situation closely, making sure we provide a great market-product fit, with a range of games, multicurrency solutions and multilingual sites that cater to the needs of the region."
The jewel in the crown: Brazil moves towards market liberalisation
To take that range of solutions and build a cohesive and attractive offering is crucial for Bet Providers' partners.
Trial and error simply will not work for gaming companies, especially in such a competitive field. Suppliers and operators alike need to be ready to attack as soon as the whistle blows for the kick-off.
Bet Providers, through its research of the market, can support its partners with key insights. "LatAm and Brazil in particular is a bet for every sportsbook and casino platform provider since mobile gambling is especially popular here," it said.
"Brazilians are notoriously famous for their passion for football, which translates into a love for betting. Betting is the most powerful product, with casino and live casino products seeing a tremendous rise in the country."
Legal sports betting in Brazil has been on the cards since 2018 and awaits an enabling decree from the country's president. But the market may soon be much larger, after the country's Chamber of Deputies voted to legalise online and land-based gambling in the country in a landmark decision, in February 2022.
"It's true that complete legalisation of betting and casinos in Brazil is coming next year which means now is the time for the top [operators] to make their next move," Bet Providers said. "This is a great opportunity for all businesses to start their gambling site and get ahead of the competition".
How has Bet Providers localised for LatAm?
Its research shows there has been a spike in enquiries for "how-to" tips on starting an online casino. With this comes its own challenges and multiple follow-ups – but what are the most common queries directed at Bet Providers' door?
"A significant chunk of our marketing budget has been invested into researching the LatAm market since enquiries keep popping up.
"There is a big interest in multi-currency solutions, including cryptocurrency and how several different languages can be supported within games, given the majority of the population speaks Portuguese and Spanish."
If it's a case of combining that industry-level expertise with a layer of localisation, Bet Providers has factored this in. "Bet Providers does not only incorporate the most prominent platform features, but it is fully integrated with the Brazilian payment methods.
"Through a complete integration with PIX, the Brazilian instant payment platform created and managed by the Central Bank of Brazil, a quick execution of payments and transfers is enabled instantly.
"Essentially, Bet Providers' casino and sportsbook platforms meet all requirements that can make online gambling businesses thrive today."
How Bet Providers will be working in LatAm
With the combination of this research and insight on the market, Bet Providers has the knowledge to make its product offering enticing enough to be snapped up by operators eyeing up LatAm expansion. Setting the business apart from the competition has never been so important, and that's why its expertise in how to meet local operator requirements could prove to be the gold medal-winning difference.
And as with any new market, there's inevitably a lot of talk around regulations and how to keep an igaming business compliant. The scrutiny that comes with the launch of a previously prohibited product has been factored into Bet Providers' preparations.
"Considering Bet Providers' vast experience in igaming, it's easy to see how we can kick start an online gambling business in the region and help it stay compliant and up-to-date," it said.
"Our all-in-one solution is specifically designed for LatAm and its characteristics, so everyone can book their demo to take a closer look and find out more about our products and solutions."
With the addressable market expanding rapidly, Bet Providers is confident that it is poised to profit as it expands, with Brazil in particular in its sights.
"Research suggests that when legalised, Brazil has the potential to become one of the world's largest markets for online gambling, and when this happens, we're ready to roll."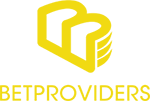 The all-in-one B2B solution for online casinos and sports betting platforms. Bet Providers is here to revolutionise the way igaming companies do business. Using state-of-the-art technologies, the company is internationally recognised for its ability to provide complete igaming solutions designed for regulated and emerging markets. Bet Providers enhances the online gaming experience of players while also generating maximum revenue for operators, offering the biggest industry margins across all competitors.