Authentic Gaming's 2023 live casino master plan
| By Berta Puignou
|

Reading Time:

6

minutes
Live casino specialist Authentic Gaming has undergone a massive transformation since its acquisition in 2021 by Light & Wonder. iGB spoke to Dagmara Bator, head of marketing and strategy execution at Authentic Gaming, about the company's aim to take Europe and North America by storm, putting live casino at the forefront of the gaming landscape.
Light & Wonder's product offering is vast. Authentic Gaming has taken the bull by the horns by leveraging this in 2022 to reach new audiences, as Dagmara Bator, head of marketing and strategy execution at the company, explains.
"We are incorporating Light & Wonder's IP into our casino offering. For example, Authentic Gaming now has the largest side-bet library of blackjack and baccarat in the live casino sector, including the most popular ShuffleMaster side bets, which are very recognisable to players."
Authentic wants the "X factor" in Europe
So, if 2022 has been a year to explore the possibilities of being part of the larger group, what will 2023 bring?
The European market continues to be a big focus for the gambling industry, especially for online and live offerings. Light & Wonder reported that the live casino market globally comprises approximately 30% of the igaming industry and is a key product vertical for players.
Authentic Gaming, which started as a LeoVegas-backed business and was then acquired by Genting Group, has a strong European pedigree. Prior to its acquisition by Light & Wonder, Authentic rolled out a live dealer product for Entain in Spain, Betway in South Africa, and many more. Since the deal, its presence has been elevated further with a roulette roll-out in Italy, while studio space in Spain and Malta has doubled.
"The European market is a big focus for us in 2023," Bator says. "We've recently doubled our studio in Spain and, in that market, only roulette is allowed in the live casino space, so we made sure to cover every possible vertical of roulette for all kinds of players – including our flagship XL Roulette game.
"In the upcoming months, we are also releasing standard classic studio roulette with multipliers – following the multiplier trend in the live casino."
Authentic Gaming has big plans for the year ahead, leveraging the Light & Wonder client network to bring the X factor to live casino.
"The acquisition by Light & Wonder has encouraged the launch of our Italian collection that includes the stunning Azzurra Roulette, which are studio roulettes with multipliers," Bator adds. "We've also doubled our Malta studio, offering to our network a full live casino portfolio, which gives us more exposure in Europe for 2023."
Authentic takes North America
While Europe may have been the starter for Authentic Gaming, North America is undoubtedly the main course, especially since it's one of the world's most exciting emerging markets. Online casino may only be live in six states, but in the third quarter of 2022 alone, gross gaming revenue from those six was equal to around 72% of sports betting GGR – from 31 states – over the same period. There's expected to be a further expansion for US igaming in 2023.
With this in mind, Authentic Gaming has decided to focus its 2023 strategy on catering to this increased demand for online casinos. "We've created games from the ground up, tailor-made for American players, especially now that there is more and more interest in online live casino entertainment," Bator explains. "All these games will be customised, with a unique proposition leveraging Light & Wonder IP that sets us aside from other suppliers."
The North American igaming market is notoriously challenging, thanks to a limited addressable market for icasino and a regulatory framework that changes from state to state. So how does Authentic Gaming leverage the opportunity that the post-pandemic world has to offer in this region while overcoming these obstacles?
Building a flexible and formidable offering
To Bator, Authentic's versatile product portfolio helps suppliers to make a successful push across the US.
"For instance, we will provide US players with a wide and varied selection of shared live tables, available to all operators, but where all graphics elements like UI, side bets, and even some game rules are customised to the operator's brand and players," she says.
"On top of that, our bespoke live-dealer product allows operators to build their own live-dealer studio environment, where everything from studio design, furniture and features, video angles, uniforms, game presenter teams, and scripts are tailor-made to the operator.
"We must remember one of the most important elements of the live casino experience is our dealers. The game presenters are the heart and soul of the live experience – they are key to our winning live-dealer strategy. Premium dealers are our major focus for the US market."
In addition to products and features, Authentic Gaming is going above and beyond by building a new US live casino studio in Michigan, set to go live in 2023.
"A big investment in the new US studio has been made to deliver a stunning premium studio. Accommodating an extensive networked live gaming floor, incorporating bespoke environments of all shapes and sizes that feature live tables exclusive to individual operators. Every detail in that studio matters, from the colour to the layout."
Moving our attention north from the continental US, Authentic Gaming has also marked its presence in Canada. "We are offering the Ontario Collection, a package of games designed for Canadian players, some of them based on the Light & Wonder top-performing side bets: Dragon Bonus Baccarat and 5 Treasures Baccarat."
The customer is always right
Having a fully customisable product that can create a virtual world for a player is an enticing offering. So how have operators responded to Authentic Gaming's live casino product?
"We are getting extremely positive feedback on our live casino offering from US customers – they highlight our unique proposition and customisation opportunities," says Bator. There's also the element of familiarity, she points out, thanks to the Light & Wonder connection – these are games players have enjoyed across multiple channels for years, after all.
"Players seek something new and unique and, with our proposal, they receive classic games but with an 'Authentic' touch.
"For example, ShuffleStar Continuous Shuffler, a side bet library of ShuffleMaster, or Make It Your Own, our internal tool that allows casinos to decide to add their branding to UI/UX layers in a deeper way than competitors."
Europe versus North America
Suppliers and operators alike will always highlight how differently each region behaves when it comes to online gambling, and that's why it's imperative to focus on customer needs and wants when building out a new strategy.
"While Europeans are used to playing live casino on their phones, they seek new mechanics and new game formats and have different expectations from the entertainment. For American players, just playing classic games on the phone, like classic blackjack, is something new and exciting.
"In both markets, the majority of GGR comes from classic games, but in Europe, the game shows genre has a bigger slice of the pie. In America, there aren't as many game shows and providers available yet, but also because of the players' needs in each market, their expectations and experiences are slightly different."
However, Authentic Gaming is aware the audience "will of course change as the market matures", which is why there are fundamental differences in the way they market their live casino studios.
The power of branding
"What I always tell our potential US clients is that players don't play with Authentic Gaming – they play with your brand. Branding is essential for American clients, so we developed a platform with localisation and customisation in mind," Bator explains.
"Our US games will be deeply branded with our client brands, not with the Authentic brand. We offer several different levels of customisation and each level brings significant value both for operators and players."
She believes there is still a need to educate players on live casino in North America, unlike in European markets where a live dealer is part of the industry fabric. This is why Authentic Gaming took a different approach to its overseas offering.
"We did not copy our product from the European market to the US, but we made it carefully from the ground up, based on all of the available data and knowledge we had accumulated on the needs of operators and players, and adapted it accordingly to our audience," says Bator.
Standing out from the crowd
Live casino suppliers are trying to stand out by incorporating features such as bonuses and promotional offers. In 2023, all of Authentic Gaming's new roulette and game shows will come with multiplier mechanics, and some will launch based on Light & Wonder IP.
"We already launched the multiplier concept in several games like our Italian Collection, bespoke environments, and soon Spanish Collection.
"We saw astonishing results and discovered that adding an extra multiplier game to the existing classic roulette game does not cannibalise the non-multiplier version of the same game but generates more revenue and player engagement. We want to introduce it on a larger scale now."
And while Europe is already showing strong returns, Bator sees North America as the focus for 2023.
"We want to focus on expanding in America first and foremost," she says. "After Michigan, Authentic Gaming will be available in New Jersey and Pennsylvania – watch this space!"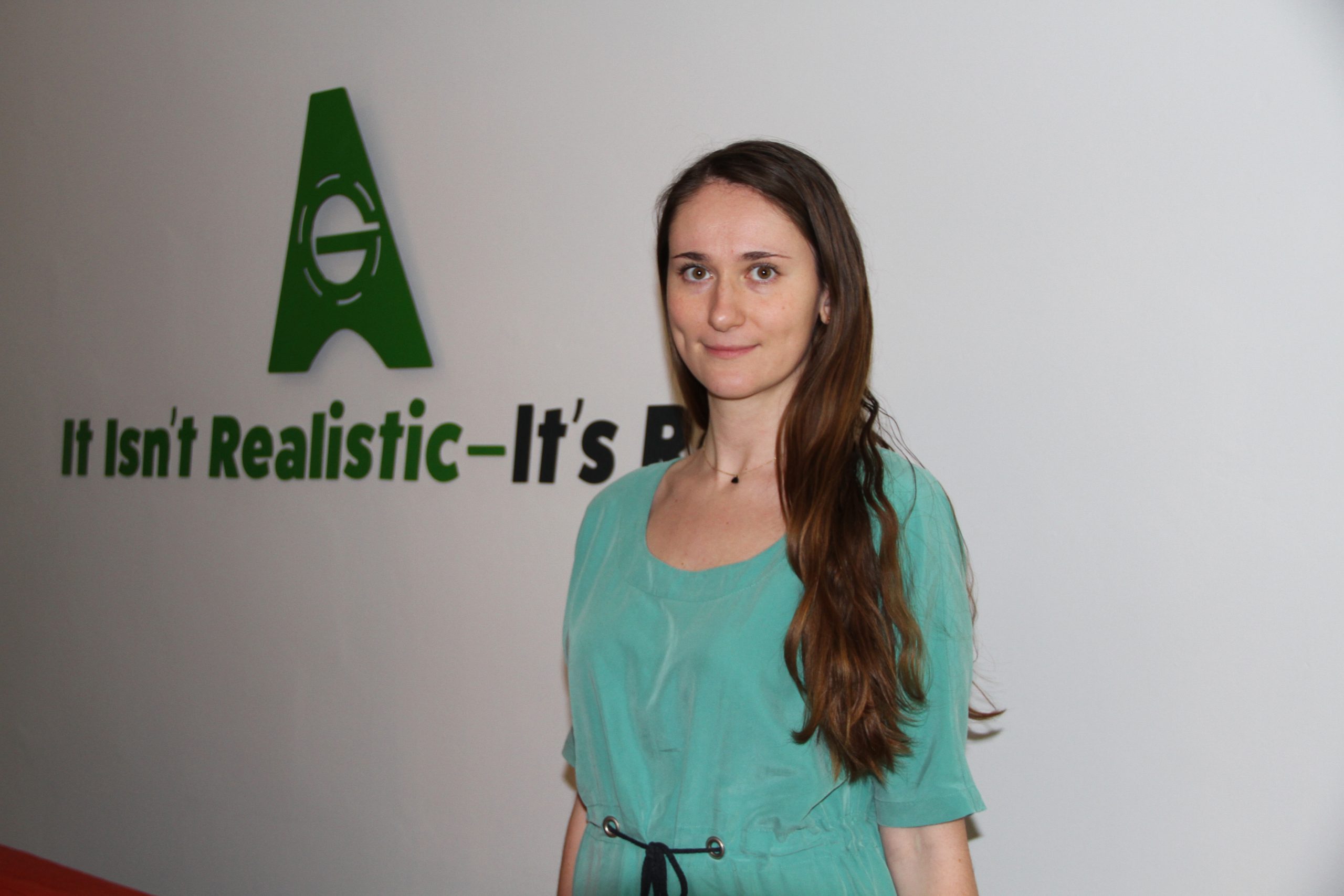 Dagmara Bator joined Authentic Gaming in 2016. As head of marketing and strategy execution she provides leadership and manages the delivery of various product, marketing and commercial initiatives. She has 10 years of marketing experience and a strong academic background, graduating from institutions including Jagiellonian University and Harvard Extension School.