Casino dashboard: August 2023
| By Kevin Dale
One cat to every 10 fish is the ratio these days and a generic fishy number isn't good enough either – Kevin Dale from Egamingmonitor and his new buddy GPT-4 "generate" the latest charts.
Gold Rush Express from Area Vegas slipped outside the top 20 so there was just the one new entry, Cat Clans 2 from Snowborn Games which gave some balance to the shoal fest.
Top 20 games by distribution
Making brief week-long visits to the charts recently were: Fish Em Up (Snowborn Games), Lobster Bob's Crazy Crab Shack (Pragmatic Play), Fishing Deeper Floats Of Cash (Gold Coin Studios) and the Amazing Catch (Just For The Win).
July 2023 presents a curious convergence of themes that stretches beyond the reels. Among the ranks, the feline intrigue of "Cat Clans 2: Mad Cats" by Snowborn Games adds an enchanting contrast to the piscine dominance.
With 11 of the top 20 games globally and four of these members of the Big Bass family, Pragmatic Play has the mystery baitbox that they're all trying to steal.
One can't help but notice the presence of not one, not two, but four games casting their lines into the gaming waters that feature the iconic bass fish. Is there something inherently captivating about the bass fish that resonates with both players and creators alike?
There have been 11 variations on Big Bass Bonanza since 2020 and a good handful are always in the top 40 spots globally. Meanwhile, Blueprint Gaming, arguably the originators of the fishy franchise, are clearly not content with the 20 variations on their own Fishin' Frenzy family – including a very recent Even Bigger Catch Jackpot King version. Yes…, they too Brutus, have gone species-specific. Big Catch Bass Fishing Jackpot King by Blueprint Gaming is on the fish stall. So what is it about fish, or bass in particular, that seems to reel in the punters?
Perhaps these games capture the essence of angling adventures, where the anticipation of a big catch mirrors the thrill of hitting a jackpot. Or maybe, in a world filled with diverse themes, the bass fish lends a touch of whimsy and familiarity that players find endearing.
Remember the launches last year of Bass Boss by Red Tiger, Wild Wild Bass from Hurricane Games and 9 Bass from Oros Gaming? Well, they're all still performing remarkably well. Much more recently Big Bass Adventure was launched by Max Win Gaming and Fishing Fever Bass King was launched by Aurum Signature Studios. Even more brazen and also successful were Big Money Bass from Raw Igaming and just last week, its own sequel, Bigger Money Bass – it doesn't get more reminiscent than that.
Game developers create a bridge between the familiar and the novel by crafting games that share a name yet possess distinct identities. This strategy resonates with players who are drawn to the familiar aspects while being enticed by the promise of fresh experiences – the desire to unearth new treasures within the familiar terrain.
Perhaps some customers are lured in by a lookalike, mistaking it for the original. Or perhaps they know it to be a copy but are keen to see how it stacks up to the genuine article – who knows? One thing is for sure, it seems that the closer you get to the actual title of a hit game, the more chance it has of success.
However, this approach also requires finesse. Striking the right balance between resemblance and innovation is crucial. Too much similarity might lead to stagnation, while too much deviation could alienate those seeking a certain familiarity. Game developers walk this tightrope, crafting a delicate equilibrium.
Again there's no judgment here – if it works and doesn't infringe, then why on earth not? In the context of shorter game lifecycles, reflected glory is just another edge that you can exploit. Besides, it wasn't that long ago that Pragmatic Play themselves were the challengers, touting their versions of Rainbow Riches and the like!
Biggest studio dealmakers
Leading the charge in the realm of studio partnerships is 7777gaming, forging connections with an impressive tally of six aggregators. Endorphina follows closely with five partnerships, showcasing their commitment to expanding reach.
As the gaming landscape evolves, these studio-to-aggregator connections may hold the key to prolonged relevance in a world of game proliferation and rapidly changing market trends. Time will tell how these partnerships resonate in the future, and whether some of them shape the industry's next big hits, much like the "lucky tap" instant variation eagerly awaited for Fluffy Favourites.
Biggest aggregator dealmakers
Comparing aggregators this month, both Slotegrator and Lucky/Reevo continue to integrate yet more studios, but have some distance yet to cover, given that the likes of EveryMatrix have 300+ studio partners and still continue to plug more in.
That's all from DALE-1 for this week but a last word or two from DALL-E 2 plus GPT4, my verbose but clever new friends …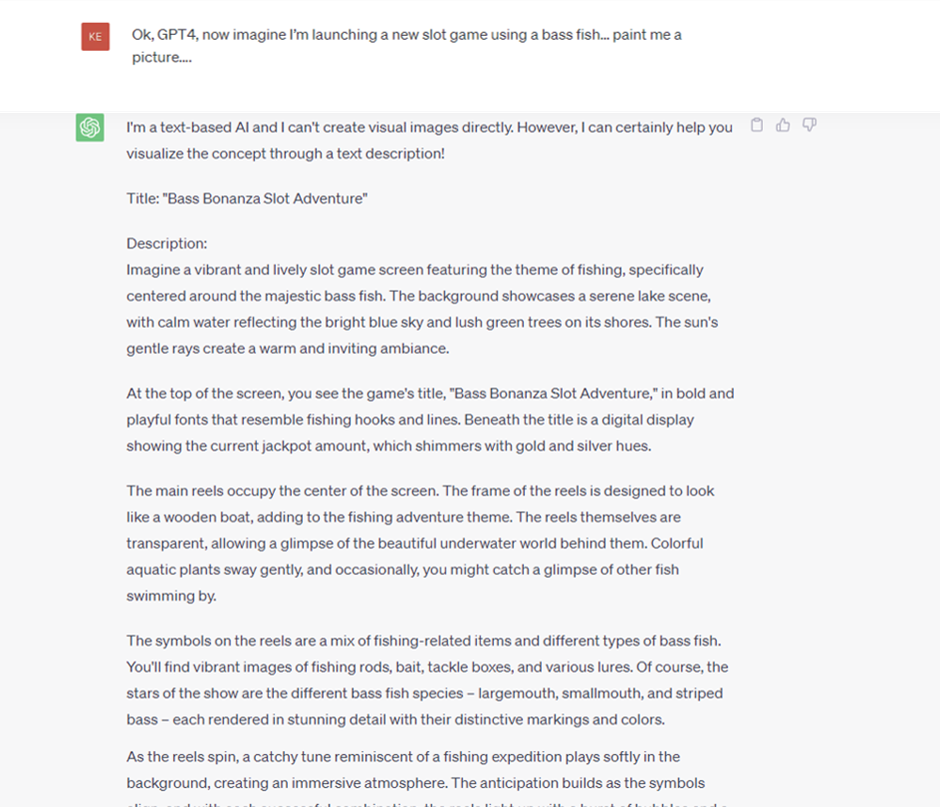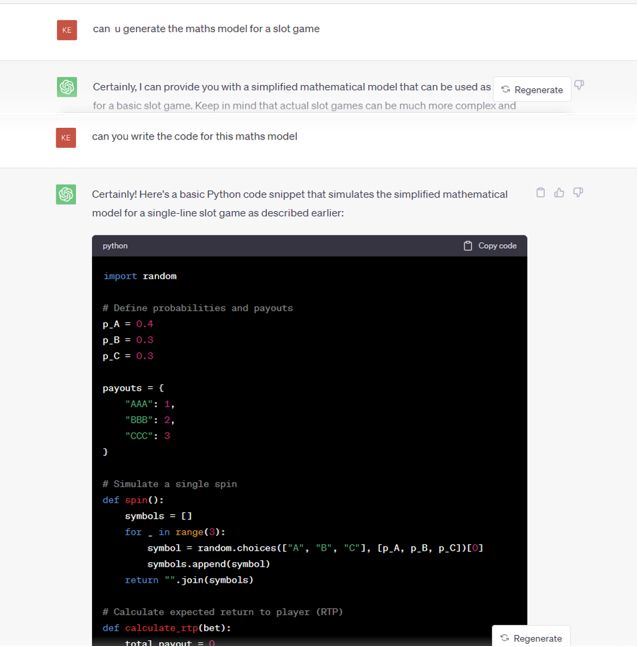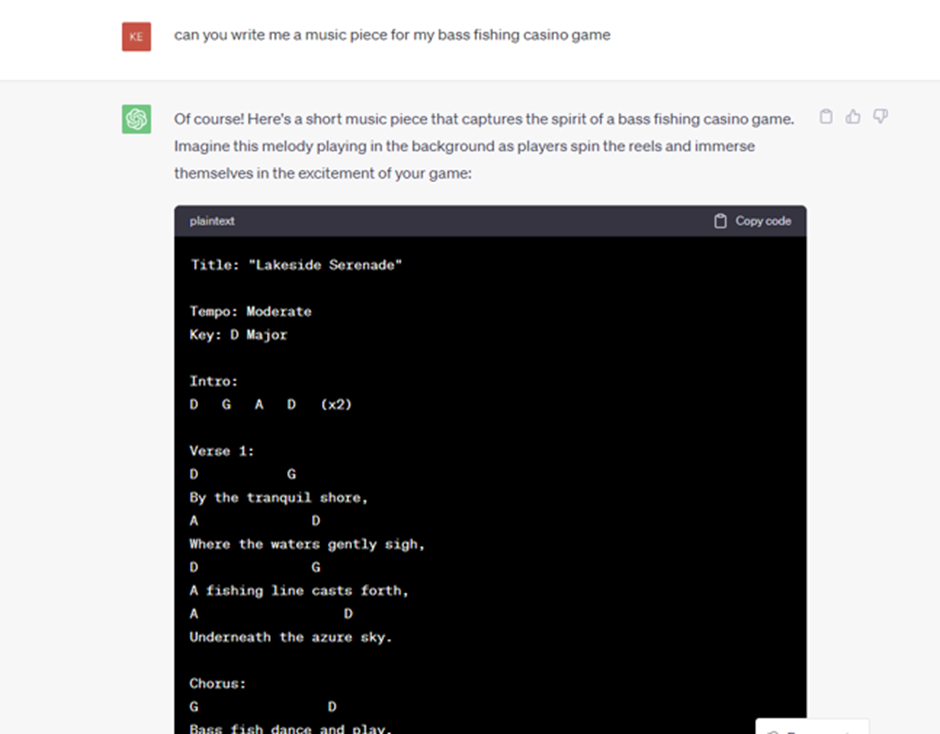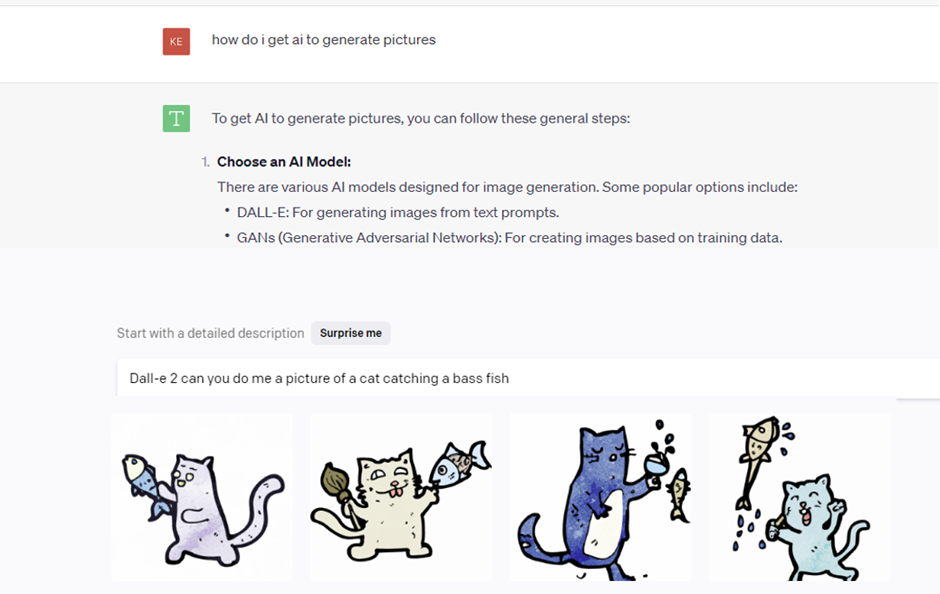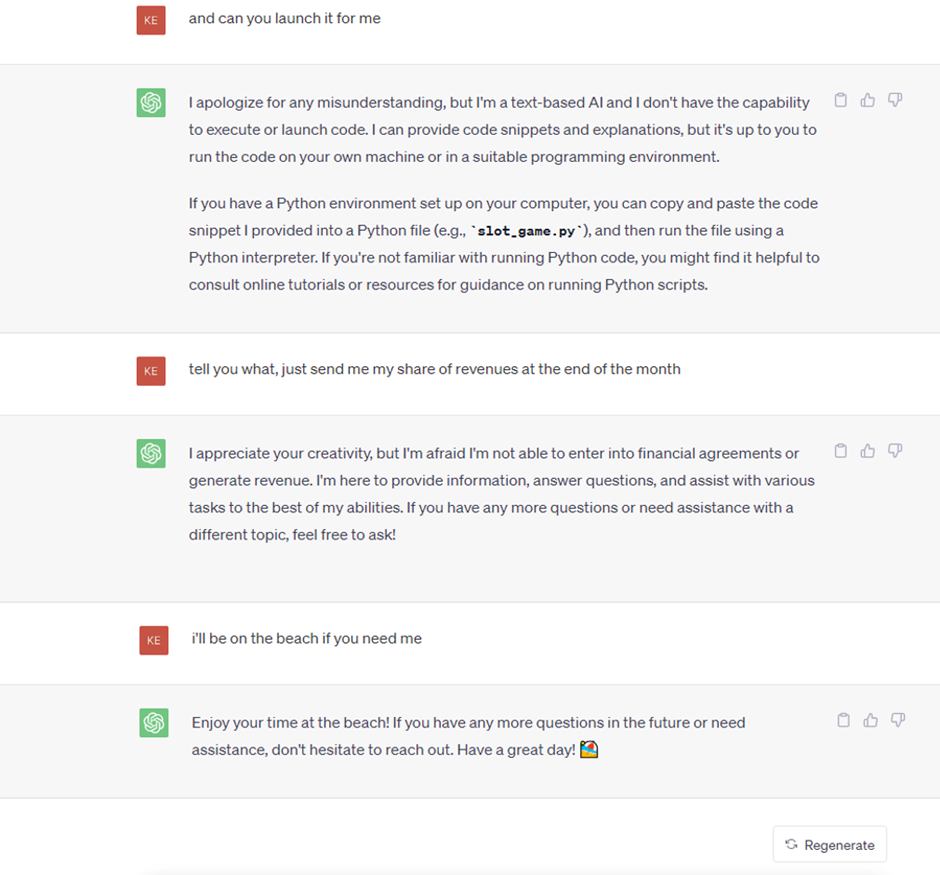 Kevin Dale is the co-founder of eGaming Monitor. He was previously CEO of Gameaccount (now GAN plc) and CMO at Eurobet, Sportingbet and Betfair. Egamingmonitor.com is an advisory firm to the gambling industry, with proprietary data covering all suppliers, operators and products in the casino, bingo and lottery sectors.
Blue text in the article above was trimmed yet is otherwise unedited copy generated by Chat GPT4. It is based on feeding the AI a) one sample from June of what a Casino Dashboard looks/sounds like and b) two small tables of chart style data showing how games performed last month and which studios or aggregators were busiest in signing up new partners. Similarly, the chat copy with GPT4 at the end is trimmed but not changed in substance.
*Please note these are live charts that update every month so please ensure the month of July 2023 is selected in the drop-downs to match the analysis.
**The interactive games chart at the top excludes live games and table games. Game rankings are determined by the number of game appearances on the casino homepages of more than 2,500 casino sites. To access many other charts including game rankings, live and table games, positions on subpages or to filter game performance by game theme, game feature, market or operator, please get in touch with our partner, Egamingmonitor.com. Egamingmonitor covers 50,000 games, 1,500 suppliers and 2,500+ operators.
***Data on deals by month was collected from April 2020 onwards and the rolling chart reflects current dealmaking performance, i.e. how many deals were signed over the last six months. Note that only deals either a) on company websites or b) in the gaming press or c) reported to us by studios and aggregators, are collated. Deals between studios & aggregators (and aggregators & operators) from all time are available via Egamingmonitor.com.