Play'n GO rides the wave of gaming success
| By Katrina Holmes
|

Reading Time:

6

minutes
There is an endless stream of new game releases all claiming to be bold and "outside of the box". Industry pioneer Play'n GO, however, has always thought differently. Chief executive and co-founder Johan Törnqvist charts the rise of Play'n GO from its inception in 2005 to now and explains how the "box" is so far from its game development that it's a mere dot on the horizon.
The start of Play'n GO's journey
Although Play'n GO now boasts a vast portfolio of more than 280 online games, it's taken a lot of hard work over the past 15 years to build this from the ground up. From sourcing a strong team that believes in the ethos of bringing entertainment to the spotlight to understanding the needs and wants of the player, Play'n GO has been on a rollercoaster ride.
Luckily for fans of popular games such as Wild Falls 2, Reactoonz and the Book of Dead series, that rollercoaster ride has been a successful one.
"Our games deliver results for our partners year after year, and players keep coming back because they love the experience," chief executive Johan Törnqvist explains.
"It's no coincidence that the Book of Dead is enjoyed by more people than ever, several years after its launch. If you get the fundamentals right and always exceed expectations, players appreciate it," says Törnqvist.
The history of Play'n GO
Back in the mid-2000s, Play'n GO was one of the first suppliers to try its hand at bringing games to mobile, putting itself "leaps and bounds" ahead of its competitors. With this intuitive idea, however, came a steep learning curve for the business, as adoption rates for mobile slots were far lower than the traditional desktop games at the time.
"In our very early days, we decided to focus on the mobile channel, building many of the gaming industry's earliest mobile-first titles," Törnqvist recalls. "It was clearly a sensible decision thinking about it now, but we made it before the launch of the iPhone at a time when the vast majority of casino gaming took place on desktop.
"It was a bold move that paid off, but at the time it wasn't as easy a choice as it looks today. It has, however, helped us develop many of our future games and was a key learning curve for us as a business."
The mobile versus desktop battle wasn't the only one the business had to face. Casino games, he continues, were "generally low quality", and "built to be transactional rather than genuinely fun for the player". This went against Play'n GO's core philosophy, but gave the business a golden chance to differentiate itself from the competition.
"No one was thinking that these games actually needed to be entertaining," Törnqvist says. "It gave us the opportunity to focus on the craft and establish ourselves as the studio behind some of the most popular casino entertainment titles in the world."
Big, bold branding
If you visit Play'n GO's website, you're likely to be met by a flurry of colours and animations, which sums up the company's branding perfectly: it's a full-on visual feast for the eyes.
Having such big, bold branding means Play'n GO is instantly recognisable, something that sets it aside from many of its competitors. As Törnqvist highlights, branding is everything, especially in such a competitive market. Play'n GO wants to be a brand that stands head and shoulders above the market, however, placing its core values and ethics at the forefront as opposed to its revenue streams.
"The brand is a reflection of who we are," he says. "Everything has grown out of these core values, whether that be trust, energy or quality. Staying true to our principles has helped us grow to the team of more than 700 people we are today.
"We've always believed that actions speak louder than words. When something doesn't align with our beliefs or where we think our industry should be heading, we're going to act. It's served us well for almost 20 years and we're not going to change now."
Giving the market what it wants: high-quality games
Building on the opportunity to be one of the first entertainment suppliers to deliver on the "entertainment" part was Play'n GO's unique selling point, in the early days and beyond. The secret sauce, Törnqvist explains, was understanding that players "vote with their feet".
"We believe that if we don't deliver high-quality games that give these players the experience they've come to expect, they'll go elsewhere.
"That might be to titles from other studios, or it might be away from online casinos in general. There's no shortage of competition when it comes to grabbing the limited time and budgets of customers, so it is never something we can take for granted."
Player feedback, he adds, is an essential part of the process. "Before we became game makers, we were game lovers. That's important. We've never looked at online casino games as an opportunity; we wanted to build the type of games we love to play."
Getting player feedback is only part of the puzzle, however, with a behind-the-scenes team that has to deliver on all of the player requirements. One of the biggest challenges is building an infrastructure with operators that means they can deliver the games in the way they are meant to. If this doesn't run smoothly, Play'n GO runs the risk of costing operators money on hefty marketing campaigns, and resource.
"We don't talk about the support infrastructure we've built around delivering these games to our customers enough," Törnqvist says. "Building great titles is only part of the challenge; working closely with operators to ensure the games are enjoyed is equally important. This is becoming more relevant as operators look to push out promotional activity across several markets and our partners rely on us, and we never want to let them down."
Putting operators first and ensuring they have everything they need when they need it is paramount to Play'n GO's success and a point that Törnqvist feels very strongly about.
"It's all a huge logistical challenge, particularly as we're active across so many regulated markets alongside hundreds of operator partners. But we've spent a lot of time building the industry's most robust network and technology.
"We always release our games at the time and date we say we will. It may seem like a minor point, but you'd be surprised at how many fail on it, and the significant negative impact this can have on operators."
Penetrating multiple jurisdictions
Having this type of working relationship with operators is what has propelled Play'n GO to the dizzying heights of success it now has. Even with ever-changing regulations in jurisdictions that Play'n GO has expanded into, such as the Netherlands in 2022, it met the challenges head-on to ensure operators are getting the helping hand they need.
"What we are finding, however, is that our overall philosophy – the one we've been preaching for more than 15 years now – is increasingly chiming with the direction many jurisdictions are taking to igaming," Törnqvist says.
"In Europe, for example, scrutiny of our industry has never been greater, whether that be from regulators, politicians or the general public. Some have responded to this defensively but, honestly, we embrace it. We want to build a sustainable future for online gaming and that means having open conversations with all stakeholders.
"We're in it for the long haul, adapting to changing circumstances and listening to others, especially critics. Players can't have fun if they aren't safe, and we're fully committed – as we always have been – to building games that are there to entertain rather than exploit."
The future of Play'n GO
As firm believers that new regulations are the right decision for the industry, Play'n GO is taking the bull by the horns and ensuring it finds a healthy balance between safe and entertaining games. With a strong ethical foundation that focuses on the sustainability of the gaming industry, Törnqvist is an advocate for working with new regulations rather than against them.
"More regulations are a great thing in our opinion as they allow us to bring safe and fun entertainment to players in the sustainable manner which we've pledged to do," he says.
"As always, we'll continue to build blockbuster games that outperform the competition in regulated markets because they keep players on the edge of their seats. North America is a new priority for us; we've recently entered Ontario, New Jersey and Michigan and we'll be expanding further in 2023."
Final note
The new year looks even brighter for Play'n GO, having recently launched with BetMGM and added powerhouse SKS365 to its vast operator list. Its work in Michigan will also come to fruition next year having gone live in late 2022, and there are plans to work in more states in the US on the horizon too.
As Törnqvist makes clear, the supplier has set a standard and created the expectation of quality among operators and players. This means the pressure is on to continue delivering.
"That's why they seek out our content and why our games consistently rank among the most popular in the world," he says.
Play'n GO has used a strong ethical foundation, with powerful proprietary branding and games that make a splash when they land. In a crowded field, that is proving to be a winning formula.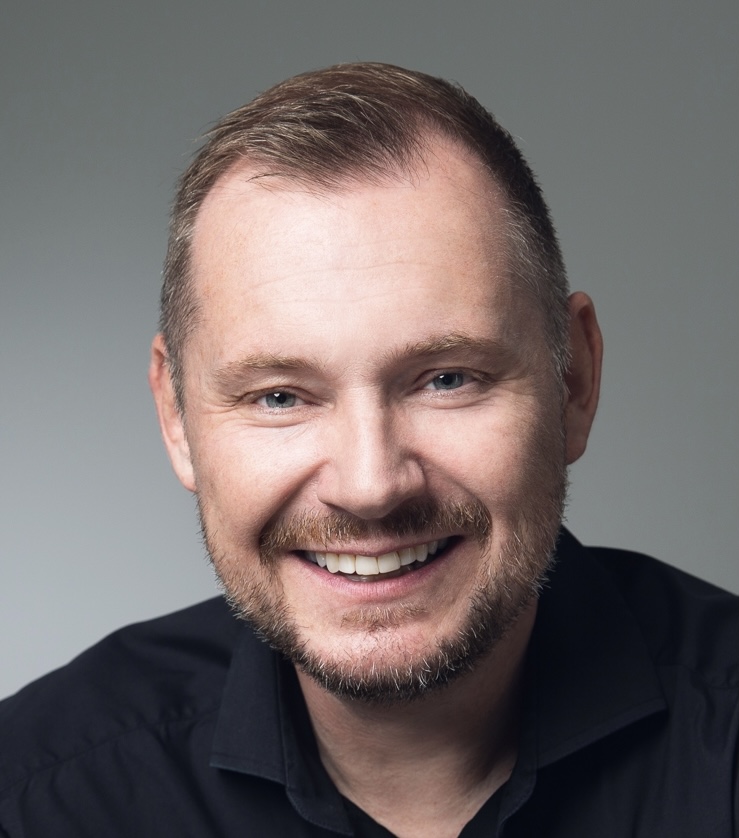 Johan Törnqvist co-founded Play'n GO in 2005 and as CEO has seen the company remain at the forefront of the gaming industry thanks to the simple ambition to be the best gaming entertainment supplier there is. Play'n GO believes that a positive and supportive working atmosphere enhances and inspires direct relationships with clients and translates into high-quality content for the players that are entertained. Play'n GO leads the industry with innovative products and content through a carefully crafted portfolio of over 300 well-loved games, enjoyed by millions across the world. With compatibility in over 25 jurisdictions globally, Play'n GO supply games to the largest operators in the industry. Play'n GO are entertainers, first and foremost, and that will always shape what they do, where they go and what kinds of games they make.