ESA Gaming is spinning into the slot race: Introducing 12 Deadly Spins
| By Laura Gumbrell
|

Reading Time:

7

minutes
Leading igaming supplier ESA Gaming is entering the slot race this year, having taken the non-traditional market by storm and adding to its 22 attention-grabbing games. With an audience hungry for more, the team are primed for the latest December release, 12 Deadly Sins. Josefin Uppeke, head of game production, believes this gothic horror is unlike any other slot before – so are players ready to take a walk with the devil?
The global slot machine market size was worth $9.5bn in 2022 and is predicted to grow to around $13.4bn by 2030 with a compound annual growth rate (CAGR) of roughly 4.35% over the forecast period.
Since the boom in online slots post-Covid, the race to retain players has been fierce. For operators already in the race, the focus is on innovation, but for those who are yet to enter, it's all for the taking.
With a spotlight on more immersive and creative games, the industry has seen something almost unprecedented. Not only are casino providers catering to the demand, but platform providers and software suppliers are turning their hand to slot games.
For ESA Gaming, this venture into high-performing slots is new and Uppeke believes the key to getting to grips with the world of slots lies in truly understanding your audience and that's how 12 Deadly Spins was born.
Creating the best in slots: Expanding EasySwipe™
With around 80% of all online casino gaming now being conducted via smartphone or tablet and three-quarters of 18-to-34-year-old online gamblers using their smartphones, it's clear the next generation of players prefer easy access with content at their fingertips.
Brands have quickly had to change their strategies to accommodate this tech-savvy generation, and in the face of this, ESA Gaming launched a range of lightweight and non-traditional casino games built for mobile: EasySwipe™.
EasySwipe™ is a lightweight HTML5 mobile-first game family that can easily integrate into operators' sportsbooks or gaming sites. It streamlines the player experience by allowing players to swipe in and out of games without disrupting the sports betting experience.
Since its launch in 2020, it has shown proven success time and time again. According to ESA Gaming, 20% of sport players are converted to EasySwipe™ games, which offer clear enhanced engagement and increased screen time of around 5%. The company has also recorded a higher revenue for operators, with the platform of games helping increase sports revenue by 3%.
"The EasySwipe™ games allow operators to engage, cross-sell and convert from sportsbook to casino."
For Uppeke, finding a slot game that would build on the success of EasySwipe™ was first on her priority list. "I joined the team as head of game production earlier this year and my main mission has been to produce leading slot content to complement our EasySwipe™ content library. My background is in slots creation and I welcomed the challenge to create a whole new roadmap for ESA Gaming, with unique and innovative elements."
From this, Uppeke is helping the team innovate its current portfolio to produce the latest in slots packed with features and custom mechanics. Previously through non-traditional games like Goal Mine and Pirate Mine to the new Big Fish Bonanza crash game the software company has gained momentum in 37 countries and 14 languages and is continuing to grow. With its latest offering, 12 Deadly Spins, now slots are taking centre stage.
Introducing 12 Deadly Spins
Set in a graveyard, with a loose Day of the Dead theme, 12 Deadly Spins sits on a 5×6 grid with 50 paylines, offering a 12-spin collection cycle, nudging stacked symbols, free spins and a bonus buy feature. The game is full of winning potential and brings players an abundance of exciting new features – as well as one particular old favourite.
"In 12 Deadly Spins, we use a feature that I developed many years ago," Uppeke explains. "Alongside this we have added some new elements to this slot as I see a lot of potential in this type of game. As we grow our slots portfolio, we will analyse the performance of our early titles and incorporate feedback from operators and players to improve our offering."
The medium volatility game strikes a balance between frequent payouts and larger rewards. With return to player (RTP) versions of 96% and 94%, players can expect competitive returns on their bets higher than any other slot in ESA Gaming's portfolio.
As well as exciting gameplay and wild symbols, the slot also has huge potential for wins. "We're really pleased with 12 Deadly Spins, which, as the name suggests, has a 12-spin cycle as its main feature," says Uppeke.
"During these 12 spins, players are collecting deadly masks which are turned into a random symbol on the final spin. There is also a classic stacked nudging feature along with this to keep players entertained all the time."
Uppeke believes the launch of 12 Deadly Spins marks a new era for ESA Gaming. "The release will be the first of our new slot games, with our previous focus being on developing lightweight non-traditional content that sits in the sportsbook, offering operators cross-sell opportunities."
Electrifying new themes
For ESA Gaming, the success of any new slot release is choosing the right story to tell through the theme. The challenge, however, is finding a new and creative story that hasn't been done before.
"The theme for 12 Deadly Spins is a mix of Halloween, Day of the Dead and such themes but it was never meant to be a seasonal game" says Uppeke. "It just happened to be conceived with these in mind and around that time of year."
With 22 exciting games already in its portfolio, it's clear the company's commitment to attracting a new audience is front and centre of its strategy. So how does the design team continue to push this boundary with new eye-catching and engaging styles?
Uppeke believes this has to be based on what is already lacking in the portfolio. "As a developer, I generally like darker and high contrast themes and I thought we were missing a game like this one, so I think it's a very good addition to our growing portfolio. Going forward, we will create games with a mix of proven themes, highlighted in our recent crash game release Big Fish Bonanza, as well as more unique ones like Rocket Racers."
Attracting the right audience
That being said, Uppeke and the team at ESA Gaming believe that having a clear branding pattern across its games and creating a succinct 'look' for its already loyal fan base is paramount.
"We have offered titles that are similar in the look and feel, such as our proven Mine series of games," Uppeke says. "As we introduce high-performing slots into our portfolio we will see a wider range of themes and artwork as I believe in taking something classic and adding a twist to it."
First place position for launch
The bright green logo of ESA Gaming is recognisable to many but the brand is still very much in the early phase of its slot portfolio, having predominantly focused on its EasySwipe™ games as well as game aggregator system and poker network, up until now.
But with competition rife in the sector, anyone hoping to break into the vertical with new slots needs to hit the ground running. So how does ESA keep up with a competition deadlier than any other?
Uppeke believes there is one key factor they have to get right: understanding player feedback and what the audience wants to see in a slot game. "This is our first full- scale slot release," she says. "We are excitedly awaiting the response from operators and players to this title and we will take that into consideration for our future roadmap and use it to help shape and develop our games."
As a slot developer, Uppeke believes it is crucial to analyse the performance of every release before going back to see if they could have done something different. "We should never rest on our laurels and can always push ourselves to improve," she says.
Though it doesn't seem like ESA Gaming has much to worry about when it comes to the success of 12 Deadly Spins. Popular review site SlotsCatalog is a confirmed fan, writing of ESA's portfolio: "The new games are absolutely outstanding. They all offer a unique experience to players, ensuring they are consistently engaged and thrilled by the gameplay. What's more, the graphics of ESA slots are stunning. Colours are bright without being garish and the images are a callback to classic casino titles whilst retaining a distinctly modern appearance."
Vegas Slots Online joined the chorus of approval. "Anybody who likes mobile gaming will be delighted by the selection of ESA's slot machines," it wrote. "Every single game has been enhanced for smartphone and fitted with an EasySwipe™ function, creating the perfect user interface and player experience."
And these reviews don't go unnoticed – the team at ESA Gaming reads every last one. "For inspiration, I use Bigwinboard to read reviews of new releases once they've launched to get a good understanding about games on the market," says Uppeke. "I also watch streamers to get their opinions and their views on new titles."
"Player feedback is really important to us – above all else."
Raising hell: what's next for ESA?
It's clear the team at ESA has lots in store for next year, as the supplier really gets to grips with becoming a leader in the slot race. It's something Uppeke is greatly looking forward to.
"We have a very exciting roadmap for next year, which will be more focused on slots than before. We are aiming to release another six titles in the first half of 2024, including four slots between now and then."
"This rollout will continue in the second half of next year as we continue our growth trajectory. We will of course not completely move away from the non-traditional casino content we have become known for and have a number of titles planned to expand the EasySwipe™ portfolio to ensure we have a great mix of products to offer our global operator partners."
It's clear that the company is prepared to take the slot world by storm over the next few years, and with 12 Deadly Sins set for release in December, players need to prepare for battle as they fight fire with the devil.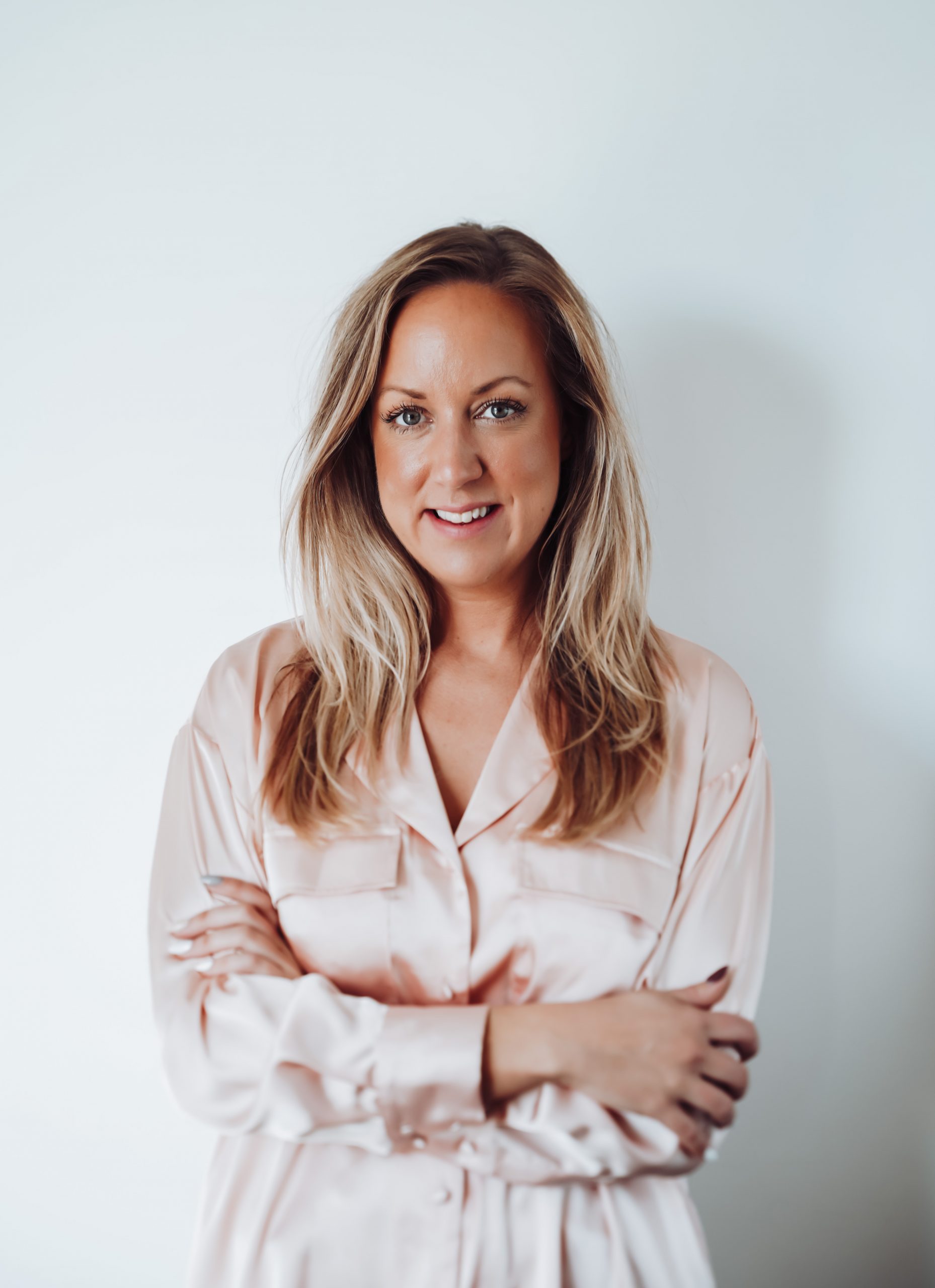 Josefin Uppeke is head of game production at ESA Gaming. With a career spanning just under a decade in the igaming space, she has held game production roles at major industry names such as Yggdrasil and NetEnt, as well as most recently head of creative and game designer at rising studio, Lucksome. In her role at ESA Gaming, she is responsible for the development and delivery of its new video slot portfolio.