Money Train 3: The most anticipated slot game release of the year
| By Katrina Holmes
|

Reading Time:

5

minutes
Tipped as the most exciting slot game of the year, Relax Gaming's Money Train 3 has the gaming world jumping up and down with excitement. Continuing on from the two first instalments of the Money Train series, the latest game has a fresh set of new features, a higher maximum win, and a story that allows for western and sci-fi to coexist. Cowboy hats in space, you ask?
Released on 22 September 2022, the online slot game is already getting perfect scores on review sites and there's already been over eight max wins at 100,000x. Callum Sultana, senior product owner, explains how Relax has made Money Train 3 bigger and better than ever.
Being one of the most well-known aggregators and supplier of unique content in the gaming world can bring its own challenges, especially with competition high and demand even higher. This is only set to increase with H2 Gambling Capital estimating that the gross win for online casinos, of which slots takes up a huge proportion, will hit €54.6bn by 2027.
Relax Gaming entered a host of new markets this year including Ontario, Italy, Spain and, most recently, Colombia.
Arguably, there's no better time to release the latest Money Train instalment, but what's the secret sauce to getting people excited about a sequel game? This could quite literally be the multimillion-dollar question.
"If we shared the secret, it would no longer remain one. But something I think most players enjoy with the Money Train series is that big wins and max wins happen in different ways so essentially very few wins will ever be the same, which keeps the game fresh and allows people to have their own unique experience rather than a shared one," Sultana explains.
Getting players interested in a new game is just half of the battle; making sure it's widely used is a whole different ball game. With thousands upon thousands of slot games online, and new releases coming out throughout any given year, a game in a sequel could prove even more difficult to go mainstream. This poses the question: do singular games tend to outperform sequel games or is the success of a game purely dependent on its features?
Sultana gives this food for thought: "I think that can be a hard comparison to make as you need success in a singular game to ever justify the sequel but what I can say is that expectations are always higher when making one.
"It's very important to remain true to the series and the original game that brought the success in the first place. With Money Train 3, we struck the right balance and the real measure of success will come when the game is live."
Pair Sultana's feedback with the fact that the first sequel, Money Train 2, had rave reviews like this one from askgamblers.com: "Money Train 2 is a superbly designed game that has super high volatility as well as extremely high win potential, it's a must-play!" It proves that sequel games can definitely be as good, if not better, than the original.
But the proof is in the pudding – here's a rave review on Money Train 3 from bigwinboard.com:
"While Money Train 2 has a rock-solid track record of spitting out some of the most insane win clips ever seen, Money Train 3 is next level. Take all of the drama, emotion, disappointment, hope and sheer white-knuckle, hair-raising excitement of what came before, tune the daylights out of it, double the potential, send it roaring into the future, and you've got Money Train 3, a slot with everything necessary to completely disrupt the online gambling landscape."
How to get players engaged with the new game
There are a considerable number of new features in Money Game 3 – many of which have review sites across the web applauding with excitement. iGB asked Sultana if he could walk us through the new features. "I think this article would be too long if we ran through them all," was his reply which, admittedly, has a players-at-the-edge-of-their-seat level of intrigue.
Sultana did, however, give us an insight into what to expect from the new features. "Like with any sequel, the game needs to be better than its predecessor," he said. "But at the same time it's a fine line between adding to a game and completely changing it, so all the features were picked with two goals in mind, the first one being that the game should be consistent with the rest of the series and second that these features need to contribute to the higher wins. This is why we added a new middle tier with the Absorber, Tommy Gun Payer and Tommy Gun Sniper and why the game now features five persistent symbol features."
How player feedback shapes game development
Money Train 2's release came at the time when much of the world was in lockdown due to the Covid-19 pandemic, which enabled it to build a captive audience. So how do you keep this audience in a time where the world has opened back up again?
"It's important to maintain continuity between the first two Money Train slot games while offering the player something new and exciting in the third game."
Sultana talked about how the development of Money Train 3 was different this time around.
"We sat down with players and listened to what they didn't like in the previous versions of the game and adapted it or removed it," he said.
"One good example is the payer; most players felt that feature wasn't fruitful enough so we decided to change how it operates by targeting one symbol with a higher payout multiple times, instead of all symbols with a smaller value."
The healthy balance between continuity and uniqueness
Player feedback is at the crux of Relax Gaming's developmental work, but so is keeping a happy medium of maintaining the continuity of the first two games and ensuring Money Train 3 is fresh.
Sultana explains: "When we're making a sequel, we're not really looking for what makes a game unique but instead we're looking at what made the original game great and what will make this one even better. On that note Money Train 3 is loaded with many more ways to hit the max win than its predecessors and of course has a much higher max win of 100,000x bet vs 50,000x in Money Train 2 and we believe that was a natural progression for this iteration of the game.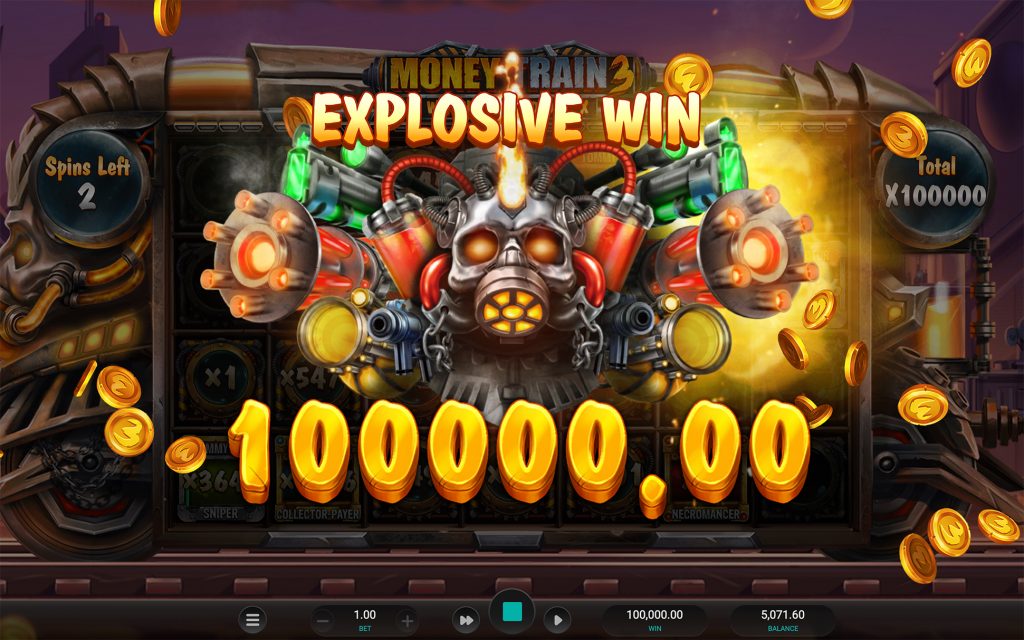 "In terms of how often this will land, we don't want to take away from the fun of the game but if you compare the 50,000x wins on both MT2 and MT3, you will be seeing it more often on MT3."
How storytelling is used as a tool in the Money Train series
The max win is enough to have us with those animated bulging jackpot eyes, but the game's storytelling is what will get us there. Psychologists say that as humans we are far more likely to engage with something if it has a story, that's why games like Money Train have proven so popular. PsychologyToday sums this up perfectly: "Stories leapfrog the technology and bring us to the core of the experience."
With this in mind, it's no wonder that the visual elements paired with the storytelling have been a unique selling point for Relax Gaming. "I think the narrative has always been quite effective in engaging with our audience as most of our main demographic have grown up on western movies and sci-fi films and this game has progressively linked the two overall releases."
So there you have it, the biggest, boldest and bravest new release from Relax Gaming, bringing you Money Train 3, the latest slot game that you just cannot go without playing.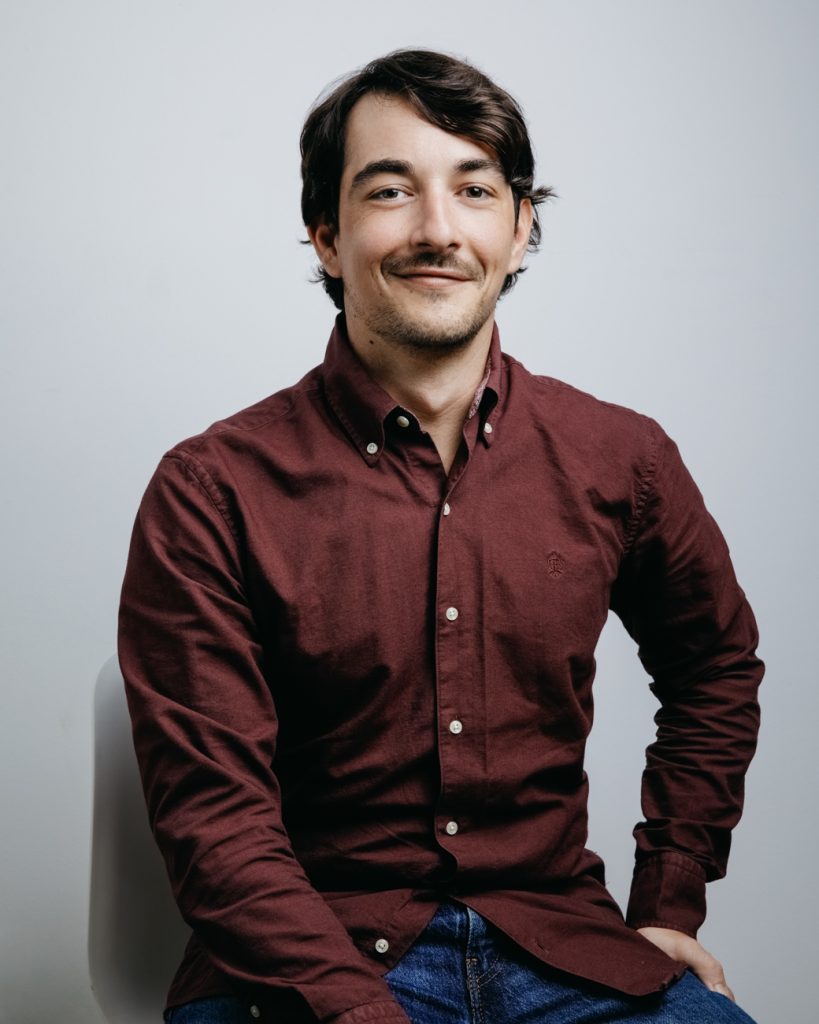 Callum Sultana, Relax Gaming's senior product owner, joined the company in 2017 with years of product development experience under his belt. With a passion for truly innovative content, he formed part of the initial team behind the Money Train title. Since then, he has been instrumental in bringing the rest of the sequel, amongst other blockbuster titles, to market. Sultana's expertise, skillset, and approach to game creation is exemplary of Relax's drive for differentiation.