Simon Hammon's lessons from a lifetime in slots: The future
| By Daniel O'Boyle
|

Reading Time:

5

minutes
Simon Hammon, recently named chief executive of Relax Gaming, insists he's not a typical "product guy". But the games released under his watch, like Starburst during his time at NetEnt, have had a massive impact on the industry. In the third and final part of his interview with iGB, he discusses the future of the slots sector, which may be shaped as much by strict regulations as by innovative products.
Prepare for headwinds: Re-regulation and slot restrictions
In part two of this series Hammon sets out what a studio has to do to set it on a path to becoming an industry name, but the slot sector as a whole faces a new set of headwinds as gaming regulations increasingly limit the features, stakes and even spin speeds they can offer.
The biggest in the sector arguably have the biggest challenge here, to the point that tightly regulated markets could become less attractive for studios. "There are very few suppliers that can handle the amounts of regulatory markets that are there and also handle on a portfolio level the number of changes that need to be made," Hammon argues.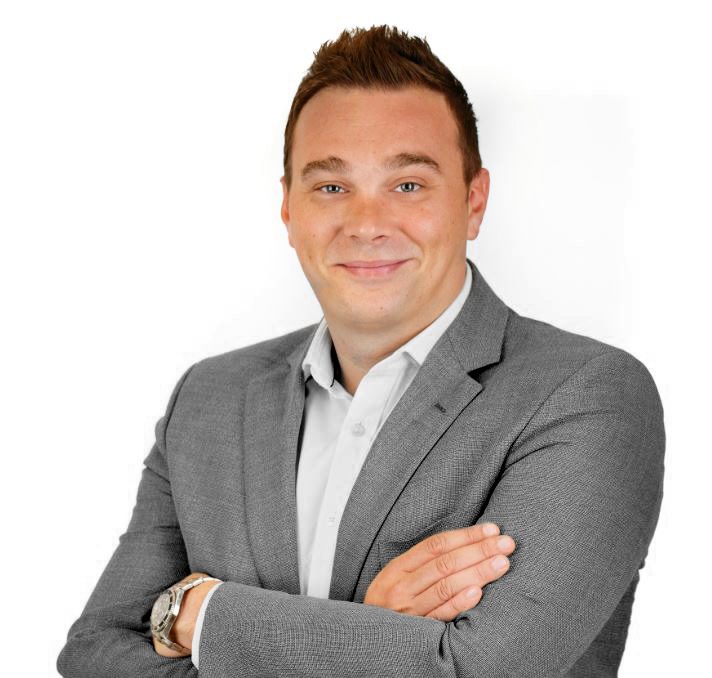 "Imagine you've got 50 games and new regulatory conditions come in. It's not a pick and choose [situation]; it's [a question of] 'are you going to be compliant or not' and 'what do you need to do with that portfolio?'
"Operators, in turn, will be more selective when choosing which studios they work with, and more likely to partner ones that can undertake the heavy lifting to avoid compliance issues. Then the development processes themselves will be altered by bet caps, speed times, notifications and spending reports that are increasingly being demanded by European regulators.
"They [will] have a massive impact on game design," he adds. "The way games are being built today, they are unrecognisable behind the hood [compared to how] they were three or even two years ago.
"I don't think we should sugarcoat it. The European market is getting a lot tougher, a lot less money involved, which is also why a lot of suppliers are pushing new territories. Operators are pushing new territories for less burdensome, easier revenue."
Find room to grow: Why B2B is now in regulators' sights
That would suggest that across the operator and supplier space, there is increased interest in grey or even black markets. Some, across both sectors, are almost being "brazen" in reporting growth in these territories as a great success.
Even businesses that are heavily regulated in the US will trumpet success in regions such as Asia, something Hammon admits "begs some questions", even if it may weigh down share prices or valuations.
For suppliers, there is arguably greater scope to have a wider focus across white and grey markets. After all, regulators tend to focus on the point of use – the operators – over the supply side.
But Hammon points out those days are coming to an end, as regulators mature and realise the importance of B2B to the industry value chain. "Years ago, there was a whole discussion point of the regulated market, [and whether they] exclude competition and provide long-term sustainable revenue.
"I think as the increase in conditions and tax burdens, and the reality of ROI kicks in, those truths are being tested, so much so that I've never seen so many press releases coming out about operators resigning licences for example," he explains. "The financial reality versus the theory kicks in."
For Relax, the focus appears to centre around the regulated space, more specifically a market-by-market approach rather than pursuing growth across regions. Selecting which opportunities to tackle is based around a number of factors, Hammon explains. "How complex is it to go in? What is the business opportunity on the table? Is there a white spot for us? Do we have existing operators that can go into that market or are we talking about brand-new, virgin sales? And then priority; which ones are bigger fish to go after and can provide more tangible results in a quicker period of time?"
This has informed the rollouts in Spain, Italy and soon Ontario, but he stresses the need to be realistic, and to work out how viable each market is before moving in. "Our objectives are quite clear, quite easy to define," he adds. "It's about revenue potential and ease of operation."
There's no question of it shying away from bigger challenges. Take the US, for example. Ontario has given Relax a foothold in North America, and US expansion is on the cards.
"We're going in for sure, we're moving," Hammon says. "No one knows Relax there. No one knows what Money Train and Temple Tumble are. It's a position that we are very comfortable with.
"We've been a challenger even in Europe, and now it's about taking that mindset and lessons learned and attacking a new market and explaining why we're better."
Don't go for the obvious: What will drive slots' evolution?
As someone who obviously knows what he is talking about, the question of what will shake up slots is one Hammon is asked a lot as someone who has an enduring legacy in the sector. After all, slots is a sector that has arguably only had two milestones that have truly changed the industry since Microgaming put the first game online in 1994.
So what, after country-specific regulation and mobile gaming, will be the next cataclysmic change for the industry?
Hammon admits that people expect him to say something inspired and visionary. Instead, he argues economic viability is going to be the driving force of change in the next three to four years.
"It's probably not sexy, but I think it's true," he says. "If you're talking about the shift of brands, volume, perception, it's going to come down to the fundamentals of ROI.
"I think pure economics of the business, especially as a supplier, will define the next change. So, in my honest opinion. I think you're going to see seismic shifts." It's already happening, he says, with leading slot brands now relegated to components of larger entities.
As up-and-coming brands fight for wallet share, contributing to the fierce competition across the market, coupled with tighter regulation and increased costs, not to mention wider macroeconomic pressures, the industry is changing rapidly. The ones who stay the course, and what their businesses look like after doing so, are going to be the ones to watch, he says.
It might not be as buzzword-worthy as multiplayer slots, but for Hammon the business side is the most interesting part of the industry. "If you're not in tune with that, and are not aware of the risks thereof, you won't be surviving down the line."
It harks back to the issue of volume hitting the market each month; with so much content on the market, it's harder to stand out. "That's only sustainable for so long," he continues. "So the [economics] question is coming. It will have a natural conclusion for many in the coming years, and it will change the dynamic."
Never lose your sense of wonder: Is the industry getting stale?
Yet even with this wave of change headed the industry's way, Hammon admits the sector is in some ways feeling a little staid. He feels the value of the industry media is becoming a little "watered down", and an influx of awards ceremonies are devaluing the concept.
He's also keen to see a new breed of industry professionals come in, breaking up the established order of executives moving from business to business. "I think there are a lot of people getting employed who claim to have certain knowledge – the reality is that they just don't have that experience," he says. "I think that dynamic and the nature of just sourcing enough good quality, passionate, experienced people rather than just promoting people from within because they're just there.
"I wish there were a few more challengers hungry for success. I think the industry generally needs to actually recruit from outside the industry. I'm talking about hungry people from different sectors who can bring perhaps an extra tier of professionalism in certain areas."
But what he feels is slipping most is the sense of wonder at new games. "There was a time when you would go and present a game and you'd get you excited to do it. The operators in the room were asking, 'What are you coming out with? What's next?'."
With control of Relax, it's his mission to bring that sense of wonder back. Relax will look to do so with Magic Money Train 3, which is now live, as well as with a number of new features, innovations and market launches.
"Then again that presents its own challenge. I mean, how do you do it? How do you create that hype? How do you get people talking about you, saying, 'Look what they've done?'
"[But] when you do it, it's perhaps even more rewarding."