Simon Hammon's lessons from a lifetime in slots: The past
| By Robin Harrison
|

Reading Time:

6

minutes
Simon Hammon, recently named chief executive of Relax Gaming, insists he's not a typical "product guy". But the games released under his watch, like Starburst during his time at NetEnt, have had a massive impact on the industry. In the first of a three-part interview, he discusses his more than 15 years in the industry.
In an industry that has only existed since 1994, anything more than ten years feels like a lifetime, when things can change rapidly and drastically in a matter of months.
Simon Hammon has spent more than 15 years in the industry so far, the majority of the time in senior product roles. He spent seven years at NetEnt, where he rose to the role of chief product officer, before moving to Relax Gaming where he was named chief executive in July this year.
For someone with a long career in slot development, he's keen to stress that he's not the typical slot developer. "I'm not Mr Product Roadmap, evangelising about agile. I'm not that guy," Hammon says.
"I look at the product as a business at the end of the day, and the economics of the business, the dynamics, the competition, the finances, the proposition, the marketable proposition value of the product," he explains. "That's actually my skill. I have great people who complement me on the tech side, brilliant people who are far more well-versed."
If that's what differentiates him from other CPOs, it has served him well. During NetEnt's golden age, his tenure as CPO included releases such as Starburst – his first launch in the job – and branded titles such as Aliens, South Park and Guns N' Roses.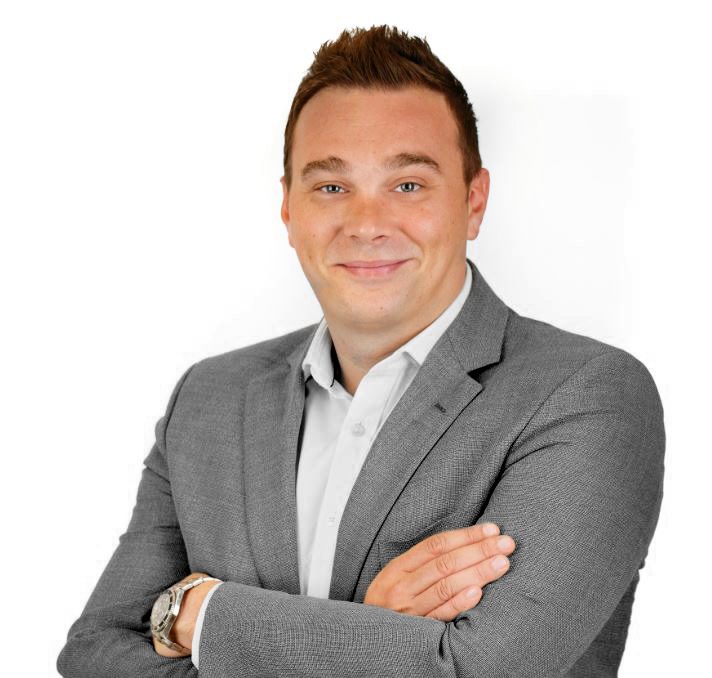 Take a calculated risk: Leaving NetEnt for Relax
Of course, considering Hammon's seven-year stint at NetEnt coincided with its glory days, the very fact that he took on a challenge at Relax in 2018 could be considered surprising. It was an established name, yes, but it would have been hard to argue it was in the same tier as a NetEnt, Playtech or Microgaming.
He admits that because of NetEnt's reputation at the time he was "spoiled for choice" when he decided to move on. "The usual suspects popped up. That's a nice thing to have on a press release [and on a CV] but I didn't want that – my real joy is creating something and then also challenging the market.
"Safe to say, I would argue very few people knew who Relax was at the time, on paper, and in the right view that would look like quite a big step down. But I saw the move as a calculated one, a calculated risk. I wanted to continue to make a bit of a mark, and I saw in Relax something special.
"People think Relax is a new company. It's not, it's been around for 12 years, so it already had a lot of fantastic things technically in place, great founders who were people who were actually in tune with the business and took a passion for what they were doing."
He saw the business as a "diamond in the rough", and his role to buff the diamond. "There are hundreds of suppliers there that honestly you look at and you think, 'Great, but where's it going?'. I think for us, we're a horse that you can back for many years, and I think we've done a great job – everyone knows who we are now!"
And as of July last year, it has a significant new parent company in the Kindred Group, building on a relationship in which Relax provides the Unibet operator with exclusive poker and bingo products. Going forward Kindred has talked up Relax's role in giving it greater control over its technology stack, something it is also pursuing in sports with a proprietary platform, meaning it will end its long-standing deal with former subsidiary Kambi.
But for Hammon, the takeover hasn't impacted or affected Relax's day to day operations one little bit.
"That's quite unusual for a takeover, right? You would expect heavy influence or guidance or whatever it might be," he says. "There are real synergies between the companies that we've achieved, mostly commercial ones and positioning ones, but operationally we are left to do what we want.
"We have a separate board, we have separate management, we have a separate strategy. We run completely independently. And that's actually been a massive positive of this takeover because yes, we can complement Kindred now with initiatives and benefits, [and provide] revenue to the company. But we're a B2B supplier. We work in the B2B environment, and we work with competitors, but that's respected."
Sometimes the stars align: Launching a smash-hit slot
But that B2B environment is almost unrecognisable from the one he joined in February 2011, when he moved from an affiliate role to NetEnt.
It took him just six months to move from product manager to CPO, though he says this was down to simply being able to see what was being done well and what was not in how games were packaged and presented to the industry.
And then there was Starburst, a game that still lurks around the top of the monthly eGaming Monitor rankings in iGB's Casino Dashboard a decade after launch. Many have claimed credit for Starburst. As CPO for its release, Hammon has a greater claim than most.
"I take absolutely zero credit for it whatsoever," he says.
"I remember pitching that game, it was a very nicely done game and it was very good timing, with free spins and open marketing." It had a different feel, he says, at a point when there was a lot of time and money being spent on 3D productions.
Even then, there was no guarantee of its success. Another 3D title, Boom Brothers, was "a bit of a flop", he points out, and Starburst had a much simpler look. Yet the launch, and Gonzo's Quest before it, kicked off what was undeniably the supplier's golden age.
It was hardly a case of lightning in the bottle, though. "I would say part and parcel of that was down to great quality and what the production was, but also limited competition," Hammon says. "Let's be frank [it was an] open market, limited competition. In all honesty, I don't think it took a lot to stand out from the crowd.
"It wasn't difficult to make waves at that time as long as we kept true to what we were doing, and we were super, super proud of that time. And I think we did some great stuff and I think it's that kind of quality ethos I've really tried to instil in Relax."
No formula for success: Building a competitive slot studio
One cliché often trotted out is that Starburst wouldn't succeed today. But this is less of a cliché and more a fact of life, Hammon says. "I can say hand on my heart that if we launched Starburst today, that game would absolutely flop.
"Back then, it was the right game with the right promotional elements which captured the interest of the market unknowingly and fast tracked. If it was launched today, I don't know if it would even make an operator's top 500."
When it was launched, the release pipeline for the industry wouldn't be more than 15 games per month.
"Fast forward to where we are today," Hammon continues. "We've got operators, depending on their strategy, that are launching anywhere between 70 to 150 games a month.
"Just huge volumes. And that makes a massive impact on product visibility and operator excitement. They used to get super excited about what the next game is, or the features, but now you get hit with so many games, it's quite difficult to get super excited and command takeovers of sites or product positioning. Just the pure ROI of things has changed significantly."
For suppliers, this makes it easier than ever before to bring a game to market. Relax, Hammon points out, captures some of this through its Silver Bullet programme, an accelerator that provides the supplier's platform and expertise to bring smaller studios into play.
"You've got young brands who might be 10 guys who used to work for a big name, have great ideas and got some funding and want to reach market," he says. "They could never have dreamed about the distribution or licensing or sheltering opportunities that they get today.
"That's also helped grow the number of titles because it's actually easier to get your games live on air. You would have had to work years to get that kind of visibility before."
This does not translate into success, however. It is increasingly difficult for these smaller studios to gain traction in such a crowded market and Hammon is under no illusions: many will be struggling.
"I think that there is probably a perception that over enough time with enough launches, we will get a game that will stick and therefore give us sustained revenue for traction. That doesn't always happen unfortunately, and it's becoming an increasingly rarer commodity."
Putting a game to market isn't enough. Studios need to define their value proposition, pitch their pricing just right and build player communities to ensure there's demand among the end user. And, of course, come out with great content. "And then it's still in the lap of the gods, so to speak."
But that elusive hit can significantly change a studio's prospects, he says, pointing out that a number of developers snapped up in the past two years were in the red before the initial hit changed their trajectory. "Then they become a brand and their further content probably becomes more successful just because of the virtue of the brand recognition."