Southeast Asia, not Macau, to keep fuelling regional gaming growth
| By Muhammad Cohen
|

Reading Time:

7

minutes
ASEAN bloc combines growing economies, attractive destinations, world-class resorts and enthusiastic players, Muhammad Cohen reports.
Anyone who's seen a PowerPoint presentation about the 1997 Asian economic meltdown knows the Chinese word for crisis consists of the characters for danger and opportunity.
With Covid restrictions all but vanished, Asia's casino industry may no longer be in crisis, but Southeast Asia represents the greatest opportunity in the region's gaming galaxy and the greatest competitive danger to established casino destinations, most notably Macau.
Unquestionably, Southeast Asia will drive Asian gaming growth for the foreseeable future. The region holds a winning hand of growing economies, world-class gaming resorts, attractive tourist destinations for post-Covid travel and enthusiastic local players, even if, as with Macau, they live in different jurisdictions.
It's the economies, industry veteran Daniel Cheng says: "The ASEAN bloc will overtake Japan within this decade and become smaller in economic power than only the US, China and the European Union."
The Association of Southeast Asian Nations – Brunei, Cambodia, Indonesia, Laos, Malaysia, Myanmar, Philippines, Singapore, Thailand and Vietnam – population topping 660 million, currently boasts collective GDP in excess of US$3.3tn (£2.7tn/€3.1tn). That's the fifth largest in the world, just behind India and 50% greater than Canada or Brazil.
The bloc's economies grew 5.2% last year and are projected to expand 4.7% this year and 5% in 2024, according to ASEAN's annual report issued in July.
Big, growing markets
"Indonesia is the fourth most populous country in the world with a GDP that dwarfs Singapore by almost three times," Cheng writes in an email to iGB. "Indonesians are an outbound travel force in their own right. For instance, Indonesia is a close match to China in terms of both visitor receipts and tourism arrivals to Singapore.
"And don't forget the over 70 million population in Thailand with a bigger economy than Singapore, a kingdom recently free from junta rule and aiming to usher in a new wave of soft power. Brace, too, for Vietnam, now 'rehabilitated' with warming relations with the US and the growing affluence of its almost 100 million people."
There's also Malaysia, Southeast Asia's most affluent full-size nation with the region's first integrated resort, newly upgraded Resorts World Genting. Singapore, among the richest nations on earth per capita, has two of the planet's most attractive and profitable IRs with market gaming revenue already exceeding pre-Covid levels.
The Philippines has the region's most dynamic gaming market, destined to overtake Singapore in gross gaming revenue as soon as this year. GCG Gaming Advisory Services estimates Philippine 2023 GGR could reach US$5.9bn, two-thirds derived from Manila's three Entertainment City IRs.
That cluster's long-awaited fourth resort is due to open next year from Manila's first IR operator, Travellers International Hotel Group, which has significantly upgraded its flagship property, the former Resorts World Manila, now Newport World Resorts.
Casino resorts in bloom
Expansion is happening across the Philippine archipelago. Bloomberry is adding Solaire North in Quezon City to be followed with a resort to the south in Cavite, bracketing Metro Manila. NuStar in Cebu City, anchoring the nation's second largest metro area, opened lodging and gaming last year with two more hotels in the works alongside luxury retail and MICE facilities.
Clark, a weekend getaway destination two hours' drive north of Manila with its own international airport, has six new or newly improved casinos. Hann Resorts created the area's first integrated resort in 2021 from its long running Widus casino and has multibillion-dollar expansion designs including top-end hotels, golf courses and luxury homes. Rival D'Heights combines residences and hotels and plans to add more of each.
POGOs help the Philippines jump up the list of attractive markets
Alone among ASEAN countries, the Philippines allows its citizens to enjoy casino gaming without entry restrictions and those local players fuel its gaming growth, along with a niche market of Korean and, to a lesser extent, Japanese travellers as the nearest tropical gaming destination. Beyond that, the archipelago has another ace in the hole.
"The Philippines really is the only regulated online market in all of Asia right now," FootballBet.com president and CEO David Leppo says. "The retail market is bouncing back and the internet market has only gotten stronger over the last four years because of Covid." While the Philippine offshore gaming operator (POGO) sector hogs the spotlight, expanded domestic online play also appears on the cards.
New resorts keep sprouting all across Southeast Asia. Opened on a pristine Phu Quoc island beachfront just ahead of a namesake pandemic, Corona remains Vietnam's only resort that doesn't require a foreign passport to enter the casino. Hoiana launched its US$1bn first phase along central Vietnam's famed coastline in June 2020. To the south, Ho Tram opened its long-planned second hotel tower early last year.
Betting on Thailand
Thailand casino legalisation has rebuilt momentum in recent years. Hard Rock, with hotels and cafes in Thailand, is actively engaging with government officials. Las Vegas Sands has long eyed the kingdom as well.
Other international casino operators, local hotel groups and real developers won't comment or say it's still premature, but no one is saying no on Thailand. "Tens of thousands of Thais are crossing the border every day to Cambodia and Laos to gamble," Leppo, who entered the Southeast Asia gaming market in 2011, says.
Regional incumbents aren't standing still. Malaysia's Resorts World Genting, the granddaddy of Southeast Asia gaming resorts, completed a US$2bn upgrade with its SkyWorld theme park, supplementing an improved menu of lodging, retail and entertainment options.
In Singapore, the region's twin 800lb gaming gorillas Marina Bay Sands and Genting's Resorts World Sentosa are in the early stages of US$3.5bn expansions. These feature a state-of-the-art arena and new waterfront district, respectively, under agreements with the government to extend their casino duopoly. MBS is completing a separate US$1bn upgrade of rooms in its three hotel towers ahead of adding a fourth tower with its own rooftop pool.
According to JP Morgan Asia Pacific head of Asian gaming/leisure research DS Kim and colleagues, Singapore's VIP and mass gaming revenue each topped 2019 levels in this year's second quarter. "It's easier for a mainland China player to get a visa to Singapore than Macau," Leppo says.
Diversifying Macau
Southeast Asia, always on Macau's radar, looms larger under official direction for the city to expand its visitor base beyond greater China. "The Big Six [casino concessionaires] – Sands, MGM, Galaxy, Wynn, Melco, SJM – are working closely with various Macau government departments including MGTO [Macau Government Tourism Office] and IPIM [Macau Trade and Investment Institute] to support the government initiative to attract more foreign tourist visitation to Macau," Mary Mendoza, managing director of gaming-hospitality consultancy The Platinum, says.
Sporting events, including last month's SJM Open golf tournament and December's MGM Macau Tennis Masters, "will draw international attention, spark curiosity and hence attract audiences to visit Macau," Macau-based marketing consultant Mendoza says.
She expects overseas visitor numbers will exceed their historic 8% level, but then the real work begins. "Since the existing products and services were developed for the mainland Chinese market, it will take holistic market planning, development and implementation to accommodate the needs of Southeast Asia visitors," Mendoza says.
Not everyone believes those efforts will pay off. "Southeast Asia impacts Macau on the margin," an executive with long experience in Macau requesting anonymity says. "I don't think you can turn Macau into an international destination just because the government tells you to do so."
"Macau currently addresses a different demographic to ASEAN properties," Daniel Cheng says. "The new Macau in the post-2022 regulatory regime will still depend largely on the mainland's centrally controlled outbound [travel] spigot. The enclave doesn't have the inherent hardware and software to compete with the ASEAN jurisdictions on an even keel."
Unfair fight
Similarly, Southeast Asia has yet to demonstrate it can significantly challenge Macau. "While regional competition will surely divert a certain amount of visitors from Macau, the sheer size of the Macau gaming market makes it unlikely that this would represent a meaningful portion of business," longtime Macau gaming executive Andy Choy says.
Indeed, even in a year of stunted recovery in Macau, its projected gaming revenue of US$22bn will double that of booming Southeast Asia. Macau's neighbour and primary market mainland China has more than twice the population of Southeast Asia with a nominal GDP five times larger, twice ASEAN's GDP in per capita terms.
"In addition to the relative ease and familiarity mainland Chinese patrons have with Macau, there is a critical mass of properties and attractions which makes Macau extremely compelling compared to a single standalone property in another country," Choy says.
The anonymous executive scoffs at the idea of Thailand as a game changer: "If mainland gamblers wanted to go to Thailand, they'd already be going to Singapore."
Unintended consequences
Macau has undoubted, perhaps unassailable, advantages over Southeast Asia with the mainland China market in terms of language, food, proximity and familiarity. On top of that, Chinese authorities have threatened individuals and destinations with harsh penalties for overseas gambling while cracking down on illegal money transfers and gaming promotion activities.
Add China's current economic woes plus slow resumption of overseas flights and it's little wonder that mainland tourism has yet to approach pre-Covid levels across Asia. Intentionally or not, these new policies and realities also impact Macau.
Unlike Singapore, the Philippines or Las Vegas, Macau gaming volumes have not burst past pre-Covid levels, even though mainland Chinese have been able to visit without quarantine since September 2020, albeit amid intermittent interruptions due to Covid outbreaks. Going into the Golden Week holiday around China's 1 October National Day, GGR for the year to date stood at 58.5% of the 2019 figure.
The December 2021 arrest of Suncity boss Alvin Chau and subsequent moves to shut down Macau's junket business effectively wiped out Macau's VIP sector, representing 46% of 2019 GGR, some US$16.9bn. Many of those VIP players now lack the liquidity junkets previously provided to fund their gambling at accustomed levels. Since there's no legal means to collect gambling debts in mainland China, casino credit carries huge risks to the house.
Mass outweighs VIP
Morgan Stanley Asia Pacific analyst Praveen Choudhary estimates Golden Week VIP revenue at 30% of its 2019 level with mass approaching 100%. JP Morgan estimates Macau's full-year GGR improving to 62% of 2019, then plateauing around 80% through 2025. The investment bank's 2025 industry EBITDA forecast slightly exceeds pre-Covid levels, a result of expanded higher margin mass play and massive investment to reshape Macau as a tourist destination.
Macau faces years of running as fast as it can to catch up to where it was, all the while investing billions to satisfy regulators. Meanwhile, Southeast Asia's biggest markets have surpassed their pre-Covid benchmarks with recovery accelerating in other jurisdictions.
As Leppo says: "The bottom line is even without mainland China travellers and beyond its ethnic Chinese population, the Southeast Asia market is strong and only getting stronger."
In the months ahead, look for iGB in-depth reports focused on key Southeast Asia destinations.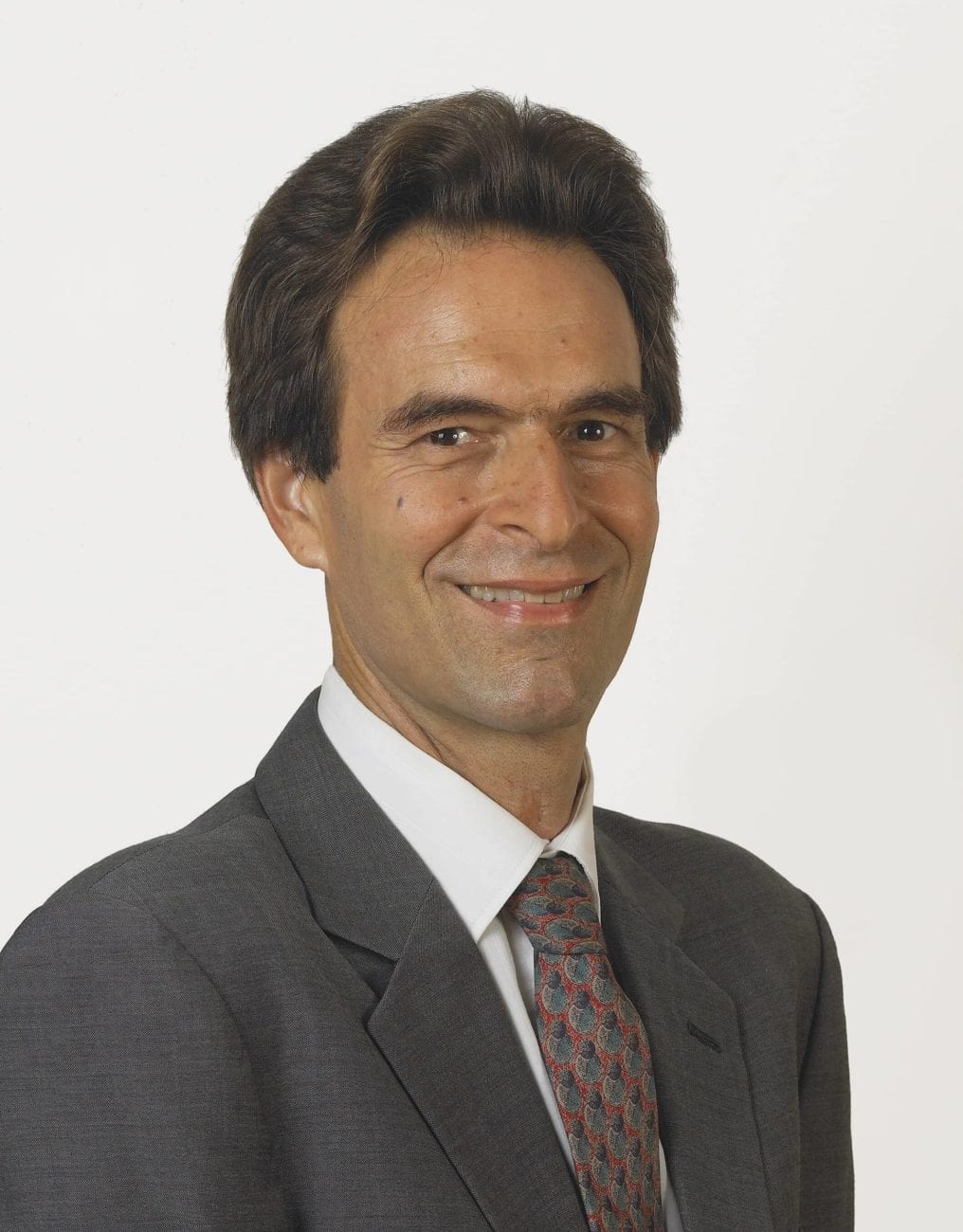 Former US diplomat and current iGB Asia editor at large Muhammad Cohen has covered the casino business in Asia since 2006, most recently for Forbes, and wrote Hong Kong On Air, a novel set during the 1997 handover about TV news, love, betrayal, high finance and cheap lingerie.