Post-pandemic Macau: New properties, new policies, old problems
| By Muhammad Cohen
|

Reading Time:

8

minutes
Authorities want more non-gaming spending and more international arrivals. Visiting the world's leading casino hub, Muhammad Cohen finds some of the right pieces in play.
During nearly three years closed to the world beyond mainland China, Macau casinos had little business but were incredibly busy.
The China Special Administrative Region's six casino operators competed successfully for new 10-year gaming concessions carrying obligations to invest a collective US$14.7bn. That's beyond their billions spent on additions and alterations to their properties despite the Covid cash crunch. Now Cotai is not just (again) the world's most lucrative casino hub, but likely its most spectacular cluster of 25,000 guest rooms.
SJM Holdings honours founder Stanley Ho's vision of Macau as Asia's Monte Carlo with Grand Lisboa Palace, SJM's first Cotai property.
The HK$38bn (US$4.9bn), 1,872-room integrated resort melds a classic European grand hotel with Macau history that Ho helped write as casino monopoly kingpin from 1962 through Sands Macao's opening in 2004.
Grand Lisboa Palace's three hotel towers surround the elegant Jardim Secreto (Secret Garden), with Cantonese fine dining amid Suzhou silk paintings at Palace Garden and shopping at Cotai's first supermarket.
Grand Lisboa Palace Hotel carries the east-meets-west theme with Macau heritage and Chinese artworks adorning contemporary comfort. Karl Lagerfeld and newly opened Palazzo Versace hotels place those fashion houses' styles in a Chinese context.
Sands China transformed Sands Cotai Central into Londoner, facing Venetian and Parisian with a replica Big Ben, multiple Winston Churchill statues and two new all-suite hotels. Londoner Hotel replaces the four-star Holiday Inn with updated classic British style, including invitation-only David Beckham suites, designed with the legendary English footballer.
Rooms at the top
Londoner Court, plus Four Seasons Grand Suites across the street, are ultra high-end residential style products crafted from Sands' abandoned ambition of selling Cotai condominiums. "Who would have ever thought that Sands China would one day be dominant in the VIP segment?" Intelligence Macau managing director Anthony Lawrance asks.
Historically, the Las Vegas Sands subsidiary focused on mass market. Large scale junket eradication with the arrests and convictions of Suncity head Alvin Chau then Tak Chun boss Levo Chan has erased Macau's high roller paradigm, stripping operators' high end security blanket. Junkets provided credit to mainland high rollers, even though gambling debts are not legally enforceable in China.
"The demise of junkets has affected the way the concessionaires do their business," University of Macau business professor Desmond Lam says. "I feel it is a necessary step to build a healthy Macau gaming industry, which is not always seen as a socially positive livelihood by many in the mainland and internationally."
High-end appeal
MGM Cotai extends its high-end appeal with Emerald Villas. On the mass side, its revamped, brighter gaming floor drives a 50%-plus market share boost.
MGM China's first quarter mass revenue topped 2019 – market-wide mass revenue reached 65% of Q1 2019 – and MGM Cotai posted record EBITDA. "MGM was able to take 15% market shares on a group level in Q1 2023 (both total GGR and mass GGR), significantly ahead of the 9-10% shares it used to have in 2019," JP Morgan head of Asia gaming research DS Kim writes, with share gains holding steady.
In April, Melco Entertainment added the 338-room Epic Tower at Studio City, the Cotai property closest to the border gate from Hengqin island. A new indoor water park expands the movie-themed resort's non-gaming credits.
Galaxy Entertainment soft opened its convention centre and 16,000-seat arena, Macau's largest. On the lodging side, Galaxy will soon debut MICE-focused Andaz plus Raffles in a stunning golden tower.
Premium mass mantra
"We have the hardware and ability to bring in world class events which will be welcomed by overseas customers," Galaxy writes to iGaming Business. "Many of these new visitors are premium mass tourists who, from our experience, are more likely to spend and consume a wider array of products and lifestyle experiences."
That's just what authorities in Macau and Beijing want. The new gaming law and concession agreements specify that Macau operators must expand non-gaming revenue and seek more customers from beyond mainland China. Those official intentions gain bite amid the junket crackdown and moves to curb outbound money transfers from China they often facilitated.
"If IRs do not make concrete, tangible actions to diversify, there may be serious implications, such as reduction in table games, electronic games and potential risk to their gaming licence," Murray International chairman Niall Murray says.
Morgan Stanley analyst Praveen Choudhary in Hong Kong estimates first quarter VIP revenue at 16% of 2019 levels, with overall gross gaming revenue at 46%. After a Labor Day holiday week that beat expectations, JP Morgan estimates May VIP improved to 25% of 2019, with mass at 85% and overall at 60%.
Noting Macau's recovery lags that of Las Vegas and Singapore, Choudhary and colleagues write, "[W]e expect Macau to catch up over the next few quarters." However, the shortfall may persist amid Beijing's anti-gaming policies, greater scrutiny on remaining small junket agents, plus lingering Covid fears.
"The big impact has been on money flow for very large scale players," Hong Kong based gaming analyst Vitaly Umansky says. "Without the kind of the tools that existed at junkets' disposal, a lot of that business is just not going to be replicable."
Young hip trippers
Current mainland visitors to Macau seemingly skew younger with more family groups. Lawrance sees "better spending tourists. Xiaohongshu [China's Instagram equivalent] influencers drive this traffic. It is a big change. They spend on non-gaming and gaming."
First quarter numbers don't reflect that yet. Gaming revenue ran 46% of 2019 totals, as did concessionaires' property EBITDA. Through May, GGR totalled US$8.05bn, 52% of 2019, well short of post-Covid booms elsewhere.
"We think that China is using the permit process to change the demographics of the mainland visitors coming to Macau," iGamiX Management and Consulting managing partner Ben Lee says. "We're getting more families, more young people and fewer hardcore gamblers. Soon, if they haven't already, the authorities will be using AI to do it automatically."
"If you have a family that doesn't spend any money, because they're sitting in a tour bus, that's not a good customer," Umansky says. "If you have a family that stays at the Sheraton for two nights, and they spend money on food, and they do retail, and they do entertainment and gamble a little bit for fun, that can be a very high value customer for operators and for Macau. Those are both families but they're very different families."
The chicken and the egg
Umansky adds: "There's a misconception around the profitability of non-gaming; non-gaming can absolutely make money." He notes two-thirds of Las Vegas revenue is non-gaming and hotels around the world are profitable without casinos.
"It's the chicken and the egg problem," Umansky says. "People come to Macau and spend a relatively short amount of time, partly because there's much less to do." And because stays are shorter, operators don't invest in entertainment.
Scarcity of rooms – pre-Covid occupancy rates ran 90% – keeps hotel prices high, stays short and sabotages convention efforts. Umansky estimates Macau needs "thousands" of additional rooms to support a convention segment sufficient to create a virtuous circle of higher spending business travellers, longer stays and more demand for non-gaming products.
Two per cent milk
On the leisure side, China Outbound Tourism Research Institute CEO Wolfgang Arlt estimates mainland Chinese that can afford to spend a few hundred dollars daily for lodging and other activities for a multi-night Macau stay at 2% of the population. That's 30 million people – half the size of France or the UK. So the emphasis on attracting visitors from beyond mainland China makes economic sense, along with being a political imperative.
The authorities' carrot is a 5% reduction in Macau's 40% gaming tax. Operators will likely use the tax discount to expand player rewards, not profits, Umansky says. Even then, Macau can't match incentives from lower tax destinations such as Singapore, the Philippines, Korea and Cambodia. "The operators' incentive to bring in foreigners is to check a box," he concludes.
"Since 2002-03, Macau has been making efforts to bring in more international visitors. This is a tall order," Lam, master of Lui Che Woo College, named for Galaxy's chairman, says. "But our product package is much more comprehensive now compared to 2002."
"Right now Macau is a very Chinese-oriented product relative to other gaming entertainment leisure markets around Asia," Umansky says. "So if you are not ethnically Chinese, if you do not speak Chinese and you have an option to go to Singapore, to go to Vietnam, to go to Thailand, it may just be more conducive for you to go to those places."
Weaning Macau
To advance official ambitions for Macau as a world centre of tourism and leisure concessionaires "must align their development and evolution with the overall aim of diversifying visitor source markets for the territory" according to Tourism Research Centre director Leonardo (Don) Dioko of Macau Institute for Tourism Studies (known by its Portuguese acronym IFTM).
"So much more needs doing, especially in manpower development, protecting labour rights and benefits, ensuring social justice and safety nets, and better treatment of human resources in hospitality, tourism, gaming and workers in the numerous supporting sectors."
Dioko points out that Macau's expulsion of foreign labour laid off during the pandemic, including many English speakers from the Philippines (gradually being replaced with mainland Chinese workers), sets back the "long-play game" to "wean Macau and its key industry actors off its current source market portfolio."
"Macau does not need to be an English-speaking friendly city in order to attract visitors from other countries," Lam argues, citing Japan and Korea as popular destinations with limited English skills.
Direct approach
"MGTO's priority markets to drive more visitation to the city are those with direct flights to the destination, such as Thailand, Malaysia, Singapore or Korea, as well as international visitors arriving in Hong Kong," Macau's government tourism office tells iGB, pitting Macau against Southeast Asia destinations.
Macau International Airport and neighbouring Taipa ferry terminal are a short ride to Cotai resorts, but that's where arrival joy ends. "The old ferry terminal on the peninsula [still a major entry point] is a disgrace," Lawrance says. "The arrival experience at the Hong Kong-Zhuhai-Macau Bridge is a joke."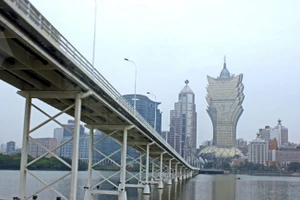 The bridge connection to Macau from Hong Kong airport currently entails four separate buses and three passport checks.
Mainland, Macau and Hong Kong authorities had nearly three years of pandemic travel shutdown to smooth that path – and to enable multiple Macau entry for Chinese visitors from Hengqin, a stone's throw from Cotai – but didn't.
Officials also didn't end Air Macau's monopoly that hampers full-service international carriers preferred by business travellers, increase Macau's paltry taxi count or lift the ban on Uber-type online ride services.
Accounting exercise
Concessionaires' mandated US$14.7bn investment could present another chance to address these key issues. "The Macau SAR government set a clear direction for the sustainable long-term development of the industry, with eleven key focus areas to attract a broader range of international visitors," Wynn Macau responds to an iGB inquiry about its specific steps to accommodate overseas guests.
Eleven priorities are as good as none. The investment mandate appears destined to devolve into an accounting exercise with few measurable of outcomes. Meanwhile, Macau lacks comprehensive efforts involving the gaming sector, public authorities and other stakeholders to address key issues including connectivity, workforce skills and headline attractions highlighting Macau as the world's longest running laboratory of East meets West.
"The Macau government has no specialists or consultants with the experience or expertise necessary to guide concessionaires on investment or specific projects," Murray says. "IRs are professional businesses. They will carefully research and develop appropriate non-gaming investment projects with the greatest potential for success and return on investment."
"While key areas of needed infrastructure may appear to go unaddressed, the potential for unforeseeable innovations and improvements to Macau outweigh the negatives," longtime Macau gaming executive Andy Choy says. "Besides, the government can always decide to address these needed large projects directly out of public funds."
Don't bet on it.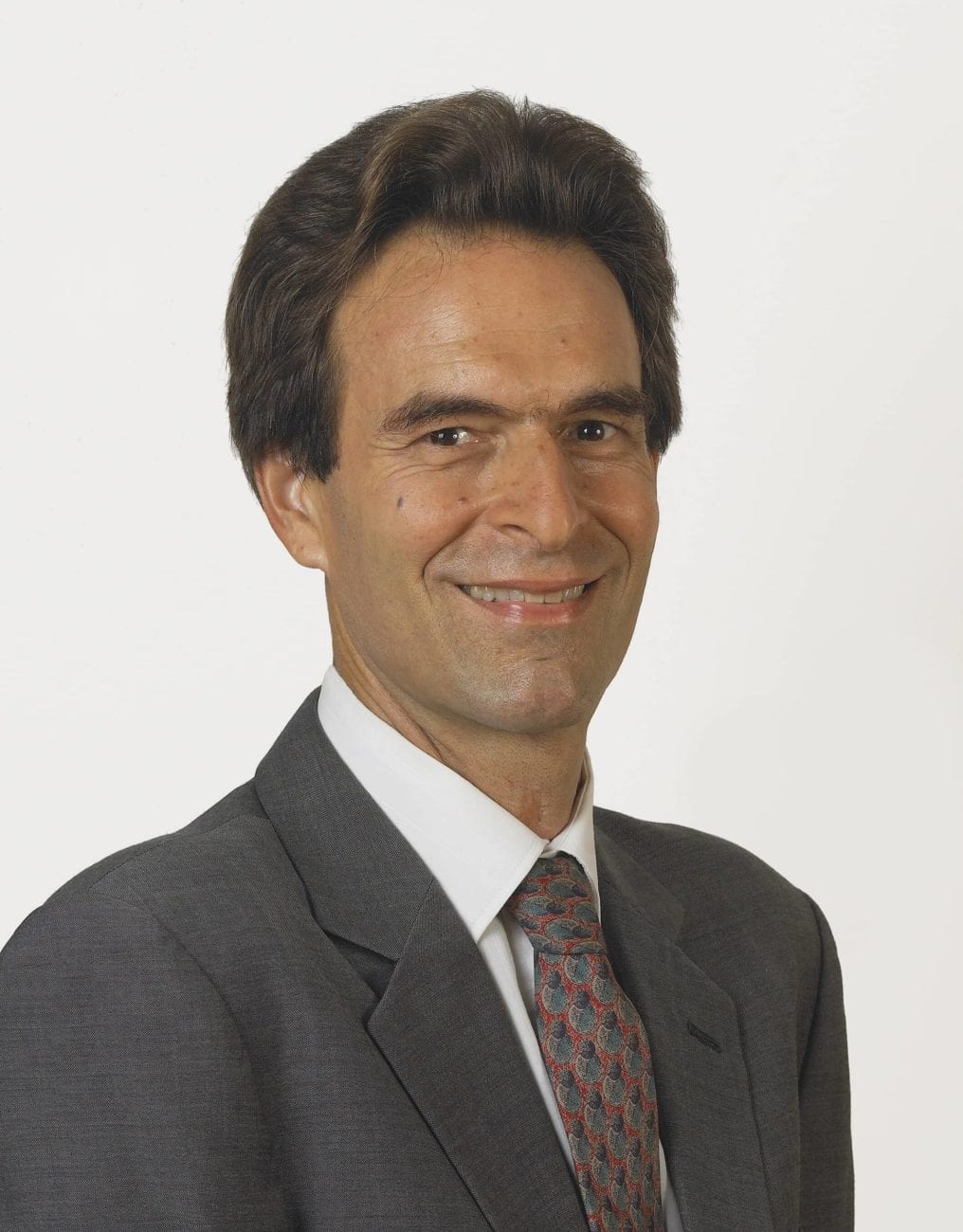 Former US diplomat and current iGB Asia editor at large Muhammad Cohen has covered the casino business in Asia since 2006, most recently for Forbes, and wrote Hong Kong On Air, a novel set during the 1997 handover about TV news, love, betrayal, high finance and cheap lingerie.