Navigating the Swedish casino market: opportunities and challenges
| By iGB Editorial Team
|

Reading Time:

4

minutes
With new regulations taking hold in Sweden, and the market setting a fast pace for 2023 with a year-on-year increase for gambling income recorded in late 2022, it's been an impressive time for the market. Jonas Weimer, team leader at Leadstar Media, explains how the Swedish casino market is a tantalising offering and discusses how best to access it.
Throughout gambling's long history in Sweden, the country's regulations have evolved, and the Swedish gambling rules are consistently putting operators under the microscope. It seems the Swedish market has turned a corner, however, going from strength to strength in recent years.
Most recently, Sweden's Gambling Inspectorate, reported last December that its gambling income for the third quarter of 2022 was £537m – an increase of 7.2% on the same period the previous year.
Pioneers of the Swedish market
The country's gaming market was reregulated on 1 January 2019, with the new year ushering in a new Gambling Act in Sweden.
The Act stipulated that any active gambling business must obtain a licence and comply with all regulations contained in the new legislation. The majority of operators applied for licences in 2018 well in advance of the act coming into law, according to the ICLG Gambling Laws and Regulations Report 2023.
Though the industry was in theory a state-run monopoly, it was more or less a free-for-all market in practice. The new legislation was meant to put blockers in place for operators trying to target Swedish players without holding a license. Despite this, the unlicensed market has been growing in recent years.
"The unlicensed market is unfortunately growing at the moment," says Jonas Weimer, team leader at Leadstar Media. "Because of this, there have been debates and suggestions for more restrictions, including ones that target operators without a license."
Implications of Covid-19 on the Swedish market
New restrictions aren't the only challenge operators have faced in the Swedish market. The Coronavirus pandemic caused disruption across the world, particularly between spring 2020 and summer 2021, and the Swedish gambling industry felt a direct impact with temporary legislation put in place to protect consumers from gambling-related issues. The state-run land based casinos shut down and restrictions for online gambling were put into place.
One example were deposit limits for Swedish players of SEK 5000 (£400) a week.
Unsurprisingly, the Swedish market witnessed a bounce-back in its land-based casinos after they opened up post pandemic, and online operators also enjoyed an increase in activity.
"Despite fewer people playing and deposit restrictions during the pandemic, the revenue for online gambling has increased steadily since the regulation of 2019. When restrictions were liftedother activities were once again an option, I wouldn't have been surprised if there was a drop in revenue, but the numbers tell a different story."
"It will be interesting to see what will happen going forward, as we have gone from Covid-19 straight into the economically challenging period we are currently in. This will be a true test of how resistant our industry really is to macroeconomic changes."
Entering the Swedish market
With changing legislations in the Swedish market, some operators may be deterred from entering, and Weimer believes there are "only a few brands that actually tick all of the boxes" and have what it takes to be successful.
"Some of the most important features of an online casino for the Swedish audience are, a wide selection of games, hassle-free banking options and a speedy sign-up process," he says.
"Despite there being a lot of casinos already in a relatively small market, there are still very few that actually nail every aspect of being a great casino," says Weimer.
That said, like any strategic business move, barriers to entry need to be considered.
"To enter the Swedish market, you need to take a different approach unless you've got enough money to compete with the established brands. It can either be by the product or your marketing channels. A new brand with less budget might not be able to advertise as effectively."
For new entrants, Weimer recommends the affiliate channel as the best way to acquire new customers. "Unless you've got a unique product offering that attracts the audience on its own, affiliates are a good place to start. Being reviewed and, if good enough, recommended by experts is valuable for any operator trying to enter a new market." he explains.
What can you expect to see in 2023?
With the industry constantly evolving, Weimer expects Swedish gaming regulations to become even more restrictive in the future. However, he believes a major breakthrough could be made if the correct decisions are made at this juncture.
"Regulators should try not to make things harsher on licensed operators, and even more importantly, on the players," he says.
Regulations could change in Sweden, and the nation is considering the introduction of a B2B software licensing regime for game providers from 1 June 2023.
So, is the Swedish market actually lucrative enough to attract investment from these companies? What about the operators who don't have a licence but still wish to give Swedish players a piece of the action? As things stand, unlicensed suppliers and operators have found roundabout ways of remaining active.
Changes in Swedish regulations
The renewed gambling regulation bill is currently under consideration with many, including Weimer, doubting its effectiveness. The new bill is rumoured to have a new and improved method of preventing access to unauthorised users as well as having capabilities for the Swedish Gambling Authority to conduct anonymous tests of gambling companies' product offerings.
This should make it easier for the Gambling Authority to see if the licence conditions are being met. To better investigate possible criminal activity related to gambling, gambling companies might be required to supply personal data to law enforcement. Operators must take all of these conditions into consideration and implement the suitable precautions to ensure they abide by the regulations.
Weimer believes that the bill is a "step in the right direction. However, it won't stop the gambling on unlicensed sites".
"It isn't and won't be illegal to play at casinos without a Swedish licence, and people are actively looking for these options. People will find what they are looking for, and it's hard, if not impossible, to stop that," he says.
Illegal gambling activity is one of the biggest challenges facing many markets around the world. However, Sweden's governing bodies are working meticulously to make sure the country's gambling industry can be trusted and relied upon. Could it set the tone for the rest of the world?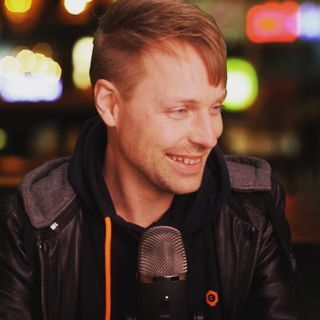 Jonas Weimer is a gambling expert at Leadstar Media, a Stockholm-based affiliate company operating websites in over 30 countries. Jonas works with Casinodealen.se and writes content about both casino and sports from a gambling perspective, as well as helps to oversee all products on the Swedish market.