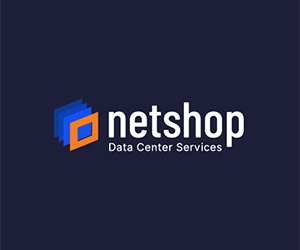 NetShop Internet Services
About company
A Leading Data Center Service Provider operating globally through a multi-homed Infrastructure in more than 12 Data Centers (Cyprus, Malta, United Kingdom, Los Angeles). With more than a decade of presence in the iGaming industry, NetShop ISP is, today, one of the most preferred choices for Startups, B2C and B2B Operators, iGaming Suppliers and Payment Providers. Our wide-range of IT services includes, but not limited to, the following: Colocation Bare-metal Dedicated Servers Leasing Private Cloud Infrastructure High-availability Solutions Implementation Technical Documentation Drafting IT Audit Assistance DataCenter Managed Services NetShop Internet Services is will attend (Stand ST45) the SiGMA'19 iGaming Exhibition in Malta (27-29 November 2019). During the 3-days Event, the Company will reveal its new Brand Identity and announce a…
A Leading Data Center Service Provider operating globally through a multi-homed Infrastructure in more than 12 Data Centers (Cyprus, Malta, United Kingdom, Los Angeles).
With more than a decade of presence in the iGaming industry, NetShop ISP is, today, one of the most preferred choices for Startups, B2C and B2B Operators, iGaming Suppliers and Payment Providers. Our wide-range of IT services includes, but not limited to, the following:
Colocation
Bare-metal Dedicated Servers Leasing
Private Cloud Infrastructure
High-availability Solutions Implementation
Technical Documentation Drafting
IT Audit Assistance
DataCenter Managed Services
NetShop Internet Services is will attend (Stand ST45) the SiGMA'19 iGaming Exhibition in Malta (27-29 November 2019).
During the 3-days Event, the Company will reveal its new Brand Identity and announce a wide range of new technologies and web hosting products.
Contact
Telephone:
+357 24 25 0808
Email:
Colocation
Bare-metal Dedicated Servers Leasing
Private Cloud Infrastructure
High-availability Solutions Implementation
Technical Documentation Drafting
IT Audit Assistance
DataCenter Managed Services
Other products & services: