Kambi share price down as revenue dips in Q3
| By Marese O'Hagan
Kambi's share price tumbled by more than 10% as it recorded revenue of €36.7m (£31.7m/$36.7m) for the third quarter of 2022, a decrease of 11.7%.
As of 11:00 BST today (26 October) Kambi's share price was SEK154.15 (€14.10), a drop of 11.7% from yesterday. It hit a low of SEK147.45 earlier in trading before a slight rebound.
The revenue decline was heavily influenced by the migration of DraftKings onto its own platform during Q3 of 2021.
Kambi's operating expenses came to €25.9m for the quarter, 22.6% higher than in Q3 2021, with staff costs, date supplier costs and other operating expenses all rising.
The total operating expenses caused the earnings before interest, tax, depreciation and amortisation (EBITDA) to sit at €10.7m – a fall of 90.4% year-on-year.
Earnings before interest and tax was €3.8m, a decrease of 73.6% year-on-year.
After finance costs totalling at €388,000, investment income at €20,000 and income tax at €920,000, the total net profit for the quarter was €2.5m. This was down by 78.2% from the third quarter of 2021.
Quarterly woes
Kristian Nylén (pictured), CEO of Kambi, said that the third quarter results were affected by the sporting calendar and the current global economic uncertainties.
"The third quarter is always the most challenging for the sports betting industry
given the quiet sporting calendar and this year was no exception," said Nylén.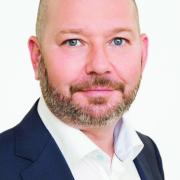 "It was also a quarter marked by growing global economic uncertainty and higher cost of living, trends which show little sign of subsiding any time soon."
For the first three quarters of the year, revenue was €108.1m, a decrease of 15.1% year-on-year. Operating expenses were €72.0m, a rise of 16.7%, bringing EBITDA to €36.1m – just under half the €65.8m recorded in the previous year.
Following amortisation and depreciation costs, finance costs and income tax the total net revenue for the first nine months of the year was €11.3m – a decrease of 71.8%.
New deals
On the earnings call, Nylén commented on the numerous signings Kambi had made in the last few months.
"We have had five signings in the last three months, we're very happy about that – especially Great Canadian. The pipeline still remains very strong," he said. "Oaklawn have been a customer of ours through Churchill for quite some time, but now we have a contract with them on our own."
"We have Ilani, which has a very large casino in Washington – which means we have entered our 19th US state. Thirdly we have Mohegan, which we had a relationship with online. Now we have an on-property deal, with two casinos in Ontario."
"Ondiss is operating in Argentina – with this agreement, we can expand our reach in the market."
Nylén also spoke about Kambi's Bet Builder product, wherein customers can merge combination bets, and revealed that the company is still on track to launch it as a standalone product – part of a general strategy of modularisation – in the first quarter of 2023.
"We have identified Bet Builder as the first product that we'll have as a modulated offer," he said. "The plan is the same, we plan on launching this in the market in Q1 2023."
"We have a full suite of US sports and the five biggest team sports for our Kambi network."